We may all live in Seattle now, but there's clearly no escaping our Minnesotan pasts.  This adorable family found me through a mutual friend- my husband's past coworker was her husband's high school friend.  Not all that surprisingly, all FIVE of us spent time working at Target's headquarters.  I am oh. so. thankful. that the bullseye brought us together!
Both of us relatively new to the Pacific Northwest, we wanted to do a family session that celebrated our love for the area.  Here are a few of my favorites from the session:
When we started the session, big brother Julian (2.5 years old) stood at the edge of the lake, giving me very stoic glances over his shoulder…. almost like he was thinking 'if I don't engage with her, maybe she'll leave me alone' and Mom & Dad explained that he's a pretty serious kid.  But let this be a lesson, kids, that Miss Freddy always wins.  Just a few minutes later, he was giggling away in his Daddy's arms.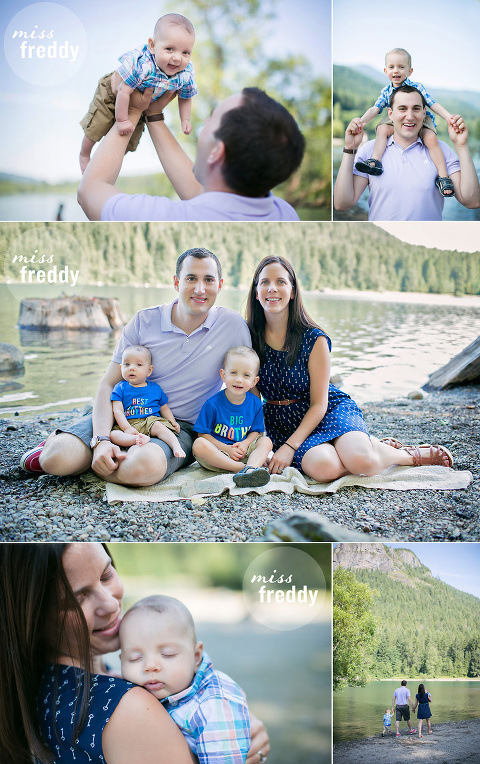 Little brother, Ethan (4 months old), was a champ.  Catching a quick nap in between poses & waking up to provide his smiles when needed.  Wow, what a happy baby.
Julian is already a great big brother, giving Ethan gentle affection and lots of space- clearly this family has settled comfortably into the groove of life with two kids.  I only hope we can have things this under control a few months from now!
Julian & Ethan, thanks for spending the morning exploring one of my most favorite PNW spots!  Keep smiling!