One of my 2022 goals is to test "Fast Classes" on various topics. Sure, I have online courses that dive DEEP into specific concepts but sometimes there are topics that don't need a full 2+ hour course, you know? No modules, no lessons- one single video to watch (ideally 30 mins or less).
The first two classes were Apple Photos Crash Course and Organizing Digital Files. The next topic is less exciting (maybe even a little bit scary), but so very important.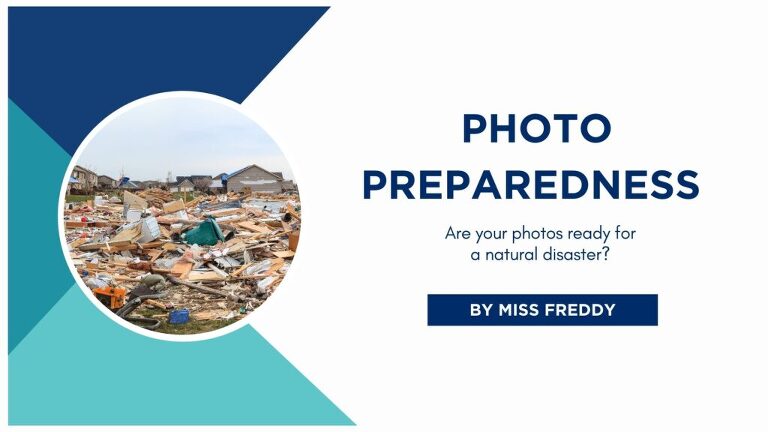 Photo Preparedness Fast Class
Are your photos ready for a natural disaster? This Fast Class will help you prep both your physical and digital photos so you're prepared in case disaster strikes.
Your purchase includes: 
– 30 minute video 
– PDF download of the presentation for quick reference 
– *Bonus* Handling Water Damaged Photos Guide
This Fast Class applies to iPhone, Android, PC, and Mac users.
$2.00 from every purchase will be donated to the American Red Cross Disaster Relief fund.