Oh, fall.  You're perfection.  I love the cooler temperatures.  The changing leaves.  The chunky sweaters & boots.  The warm apple cider.  My favorite time of the year.  This is my first fall in the Pacific Northwest and I wasn't sure if it would live up to the Midwest… but the good news is that it sure does.
While we lived in MN, we joined John's family once a year at the apple orchard.  I love this tradition and want to continue it with Colin.  We had to drive quite a bit outside of Seattle to find an orchard, but we discovered Gordon Skagit Farms in Mount Vernon.  It was a great way to spend a fall day and we plan to return next year!
The photographer in me had a bit of a field day [literally] with my cute little man: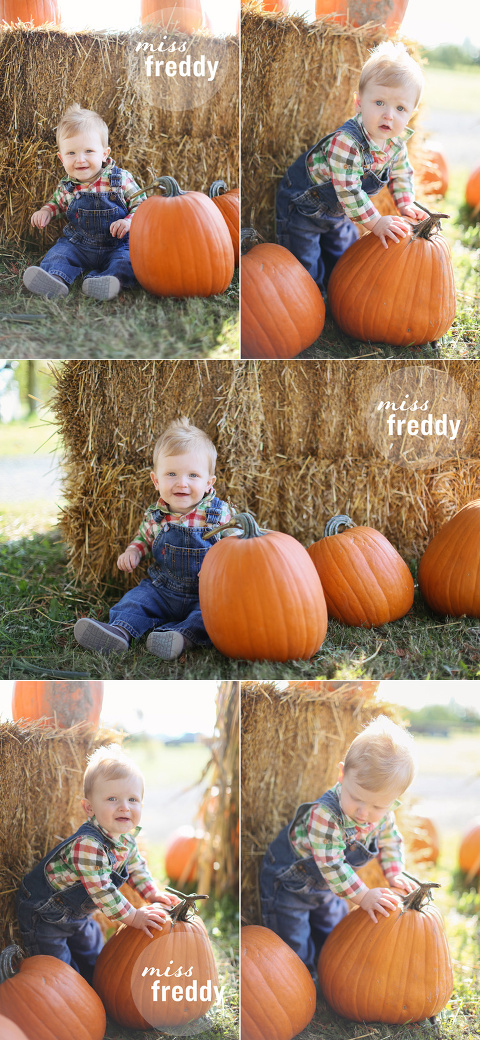 Did you notice that Colin is holding himself up on that pumpkin BY HIMSELF?  Ooof, it's all just happening so fast.
After the pumpkin patch, we checked out the apple orchard….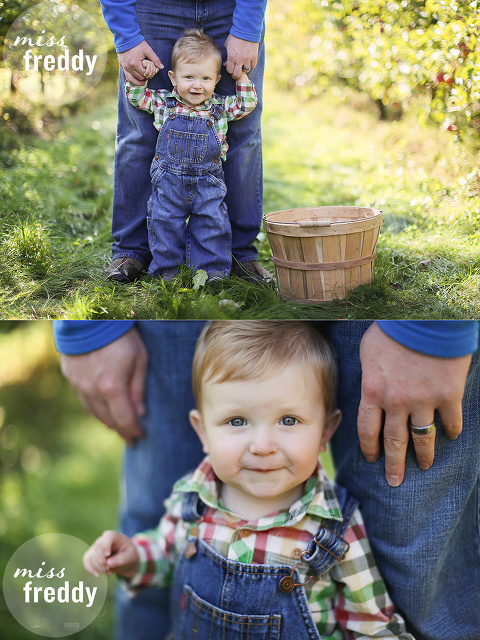 After taking a photo of the baby in the basket [sorry, had to… he won't be small enough to fit in there next year!], we picked some apples to bring home with us.  Apple pie time!
What's your favorite 'fall' thing to do with your kids?