It was the Friday before John's first day of work. His very last day of vacation. We decided to celebrate with drinks & a nice, casual, inexpensive dinner out! We'd been living in Seattle for one week and every time we said "we live in West Seattle", it was followed by "have you been to Alki Beach yet?"
Time to see what the hype was about.
Alki Beach is just out of walking distance from our home in West Seattle, but as soon as we drove over the hill [there sure are a lot of those here] & spotted the sun glistening off the water, we knew it was worth the 5 minute drive.  It looked like a sea of glitter as we drove to the waterfront. The mountains were faintly outlined in the distance. I was mesmerized. And we hadn't even gotten out of the car.
We found a little open-air restaurant named Slices, right on the water, and decided to give it a shot.
Beer [cider for me] & pizza. Yum & yum.
Would you believe I downed two full slices and then realized I didn't take a photo of the food? [yes.] Kinda ruins the blog post about going out for pizza, am I right? To tell you the truth though, the pizza was just ok. The big winner was the location & the view during dinner.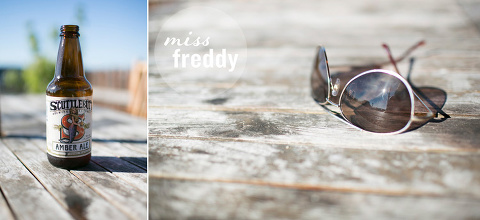 See what I mean about the view during dinner?
Oh, my handsome boys.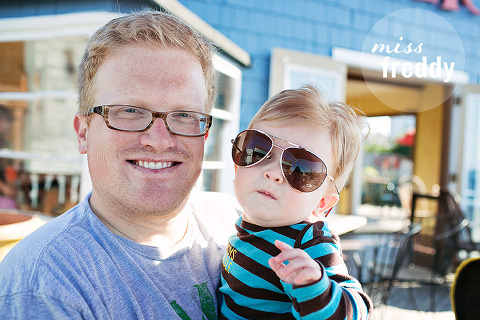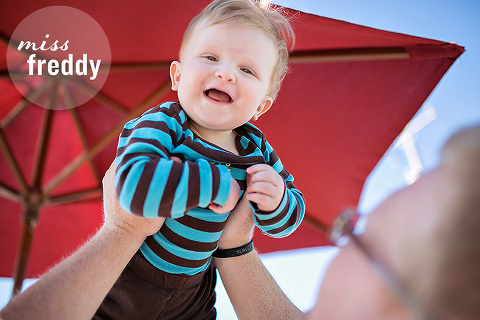 The weather has been absolute perfection every day we've lived here. It stays in the low 70s, very little humidity, nice breeze, and completely cloudless skies.
A note for my midwest/east coast friends: The homes here don't have air conditioning. BECAUSE THEY DON'T NEED IT. I know, I thought it was crazy talk too. But it's the end of July & we're currently doing just fine without it.  Hurry up and come visit already, friends.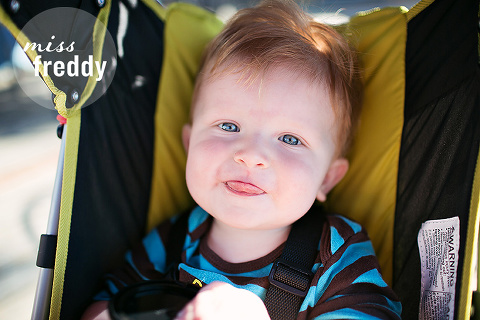 I told John that Alki Beach felt very 'Florida' to me and I couldn't believe it was just a few miles from our home. [A foreign concept for a Midwest girl who has been landlocked her entire life.] But John, who grew up in Fort Lauderdale, assured me it was nothing like Florida. This sign kinda proved his point.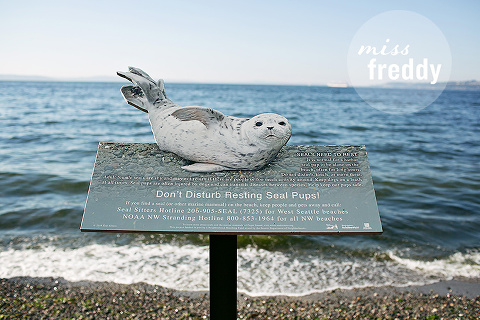 You better believe I'm coming back to see the seal pups. CANNOT WAIT FOR THAT!