It's been a minute since I did my last 'day in the life' project (and by a 'minute' I mean more than 4 months).  But now that school has started and we've gotten the hang of our new routine, I thought it was a good time to bust out the big camera and document a 'day in the life' around here.
Friday, August 31st 2018 [Colin is 5.5, Jill is 3.5]
These days the mornings begin early… with laughter + noises coming from the play room.  Colin and Jill currently play really well together and they play for about 30 minutes by themselves before John and I can muster up the energy to get out of bed.  As soon as my feet hit the ground next to my bed, Colby springs into action and heads toward the door.
While Colby does his business in the backyard, I start breakfast for the kids.  This morning I found someone hiding in the pantry… breaking into the snacks.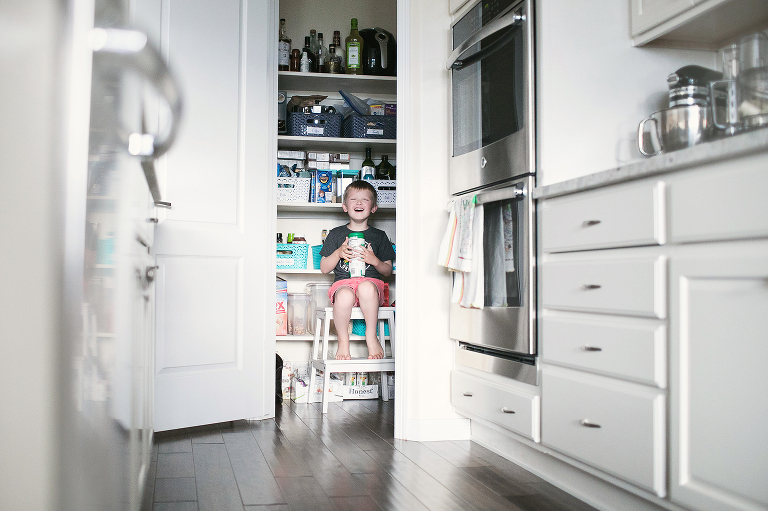 Lately Jill prefers to 'eat at the bar.'  And it's rare to catch Colin actually SITTING at the table, but if he's reading a book he'll sit still for a few minutes while he eats.  (I love this view of Colby under the table).

Next we quickly apply sunscreen, grab backpacks/lunch, and run out the door for school drop-off.  The kids are at different schools this year, on opposite sides of town from each other, so drop off isn't quite as easy as it used to be when they were across the hall from each other at the preschool (only 2 years until Jill starts Kindergarten though, right?).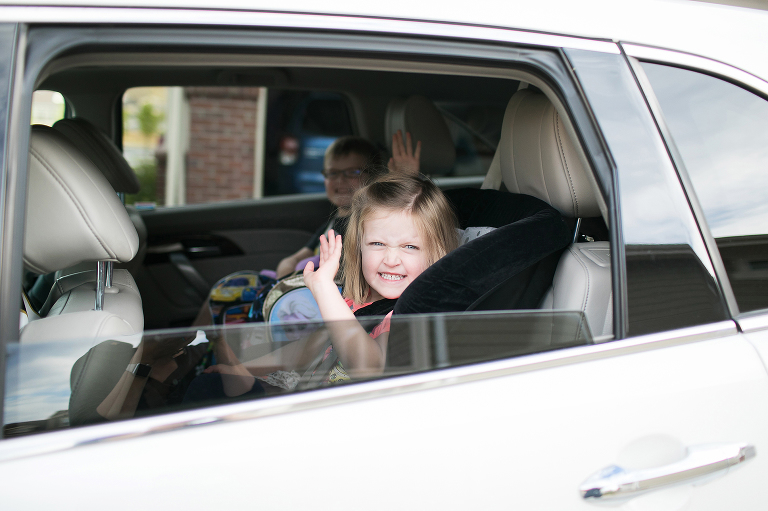 Once I return home I immediately get to work.  This morning I wrapped up a digital photo organizing client project, wrote a blog post featuring some fall 'what to wear' looks (coming next week!), and did my weekly inbox cleanup (I like to make sure I've responded to everything before I head into the weekend).
And, for the record, this photo isn't posed… this is literally where Colby sits ANY time I'm working at my desk.  I don't even notice it anymore.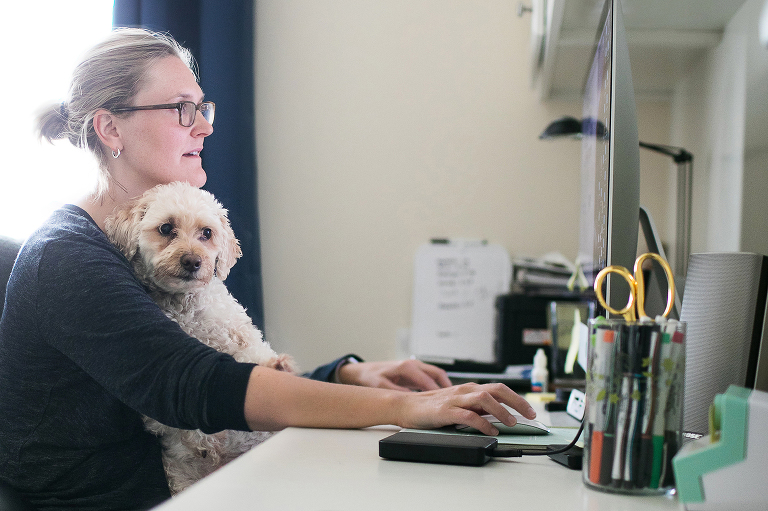 Two hours of work time is never enough and, per usual, I was almost late to get Jill from preschool.  From here on out it's a bit of a 'Jill show' (Colby snuck in there a bit though!).  Just-the-two-of-us afternoons are a new concept now that Colin is in full-day school.
Today was rainy so we didn't do anything noteworthy, but we ate lunch and Jill asked me to photograph this artwork Colin made during Pre-K 'art week' earlier this month.  She explained that this (Picasso-inspired) picture is a photo Colin made of HER wearing a crown.  Haha.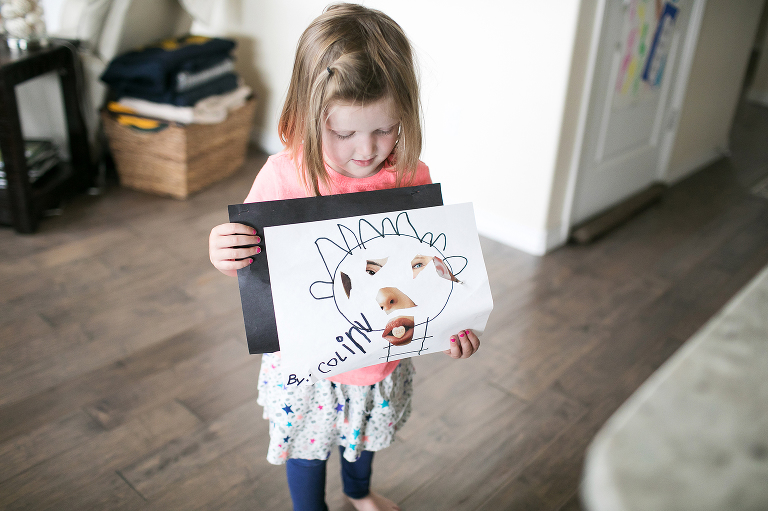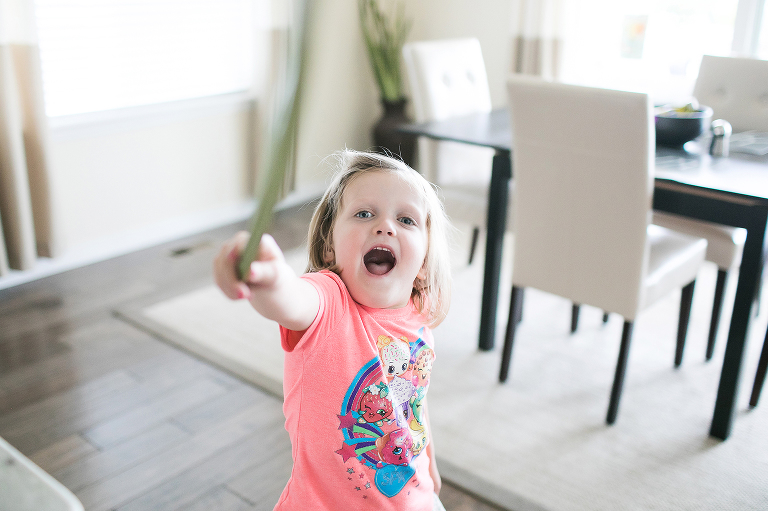 Next she asked me watch her jump off the couch (a favorite activity).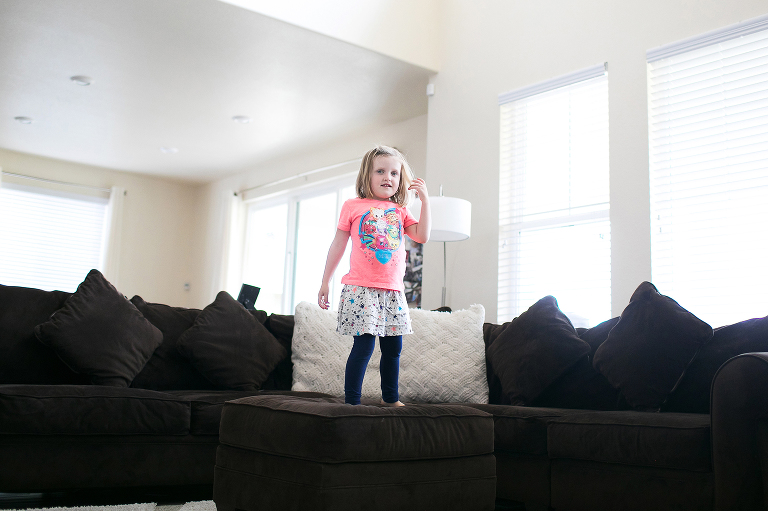 Then she watched a little Dora on Mom + Dad's bed while I jumped in the shower (finally, right?).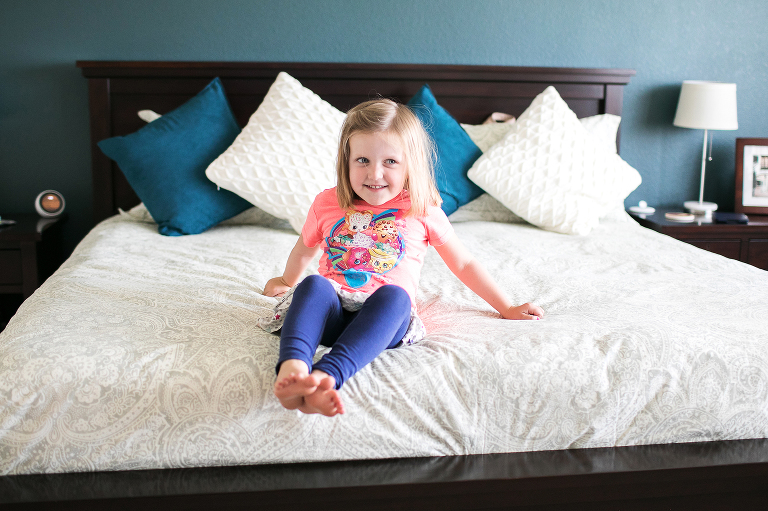 More jumping on + off things…
After I got dressed we went to her room to read books and talk to her stuffed animals (she has quite a few).
Colby finds this all very boring… 'can't you just go pickup Colin and get out of the house already, Mom?'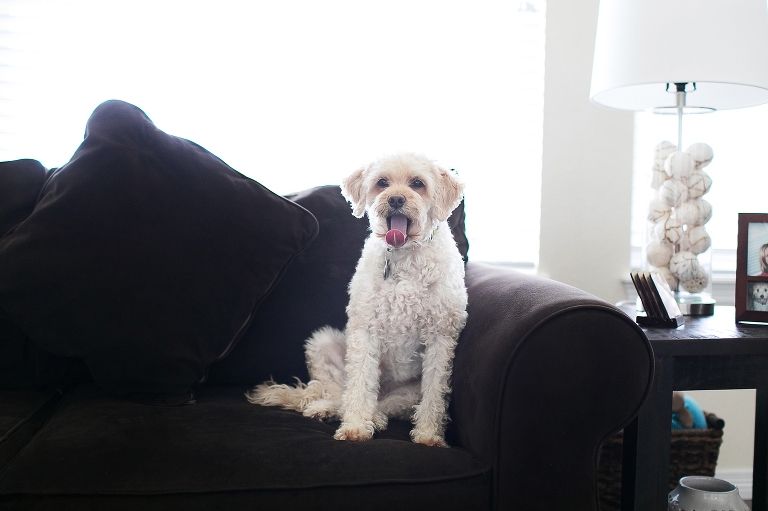 School pickup was a bit dramatic today.  We watched nearby lightning strikes while waiting outside the Kindergarten door (Jill was bummed she couldn't play on the metal playground equipment like usual).  Then, the minute the bell rang, it turned into a full-on downpour and we sprinted to the car.
Happy to be in the nice, dry car…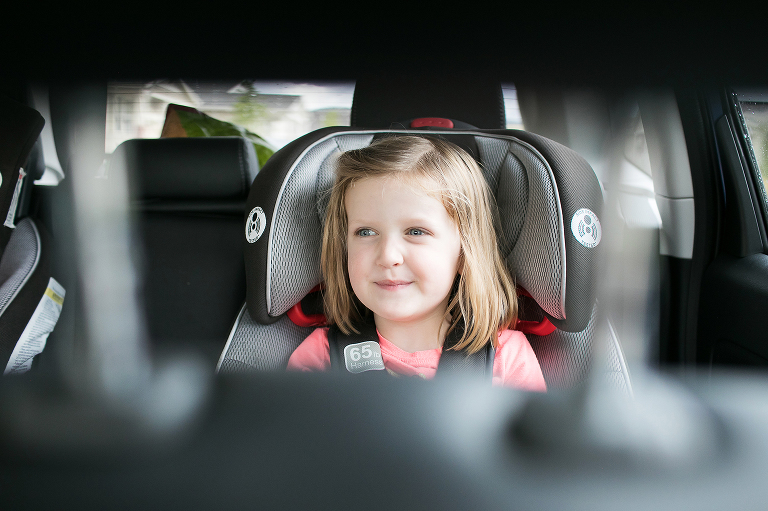 As soon as we get home, Colin hits the snacks HARD.  He comes home from Kindergarten FAMISHED.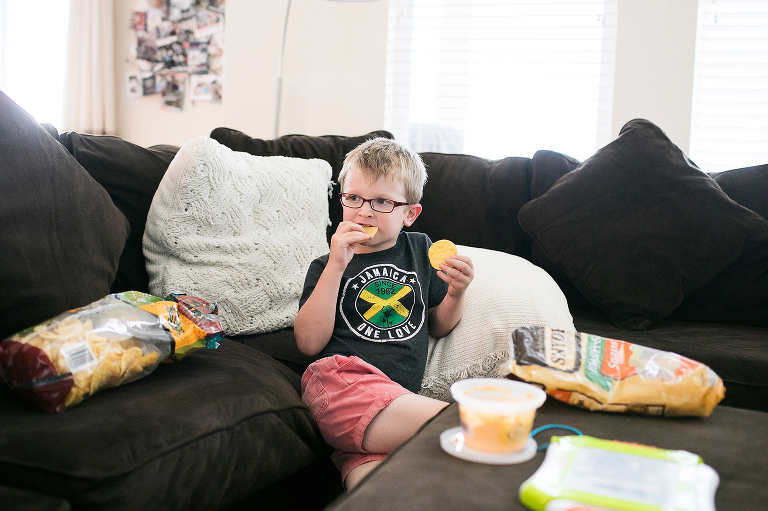 We invited a neighbor friend over for an afternoon playdate since it was too rainy to go to the park.  Love our covered porch!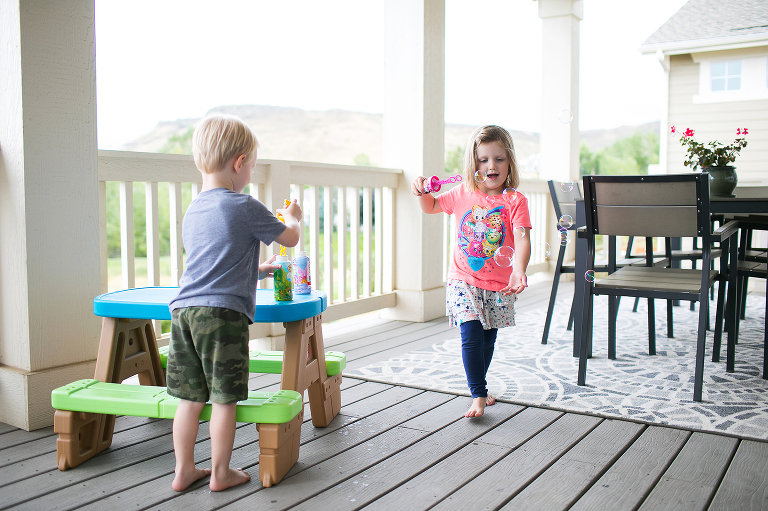 Dinner time (oh, Colby… always optimistic).
Started bath time early (6:15) because we're all WIPED after a full week of school.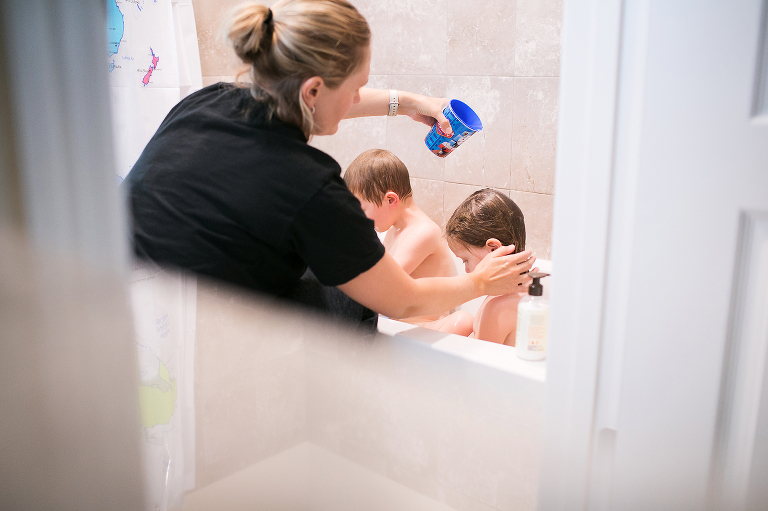 Bed + Books!  Colin brought home a new Fly Guy book from the school library.  He loves this series.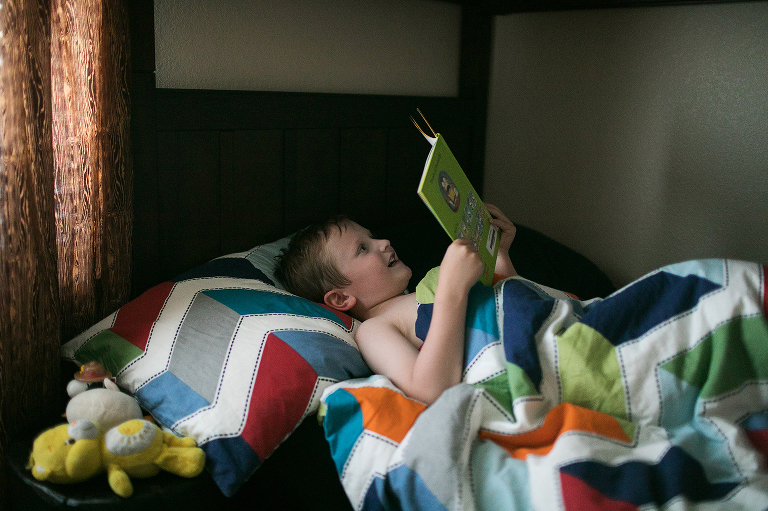 Sleep tight, my sweet babies!
---
Want to see more days in our life?  Check out my previous posts in the series or follow me on Instagram!
All photos were taken with my Canon 5DMarkIV & 35mm f/1.4 lens [see more of my camera gear recommendations]!