Once a quarter I bust out my professional camera at home and lug it with me for a full day to document a 'day in the life'… photographing our current routine and everyday details.  I was especially excited to do this one because we had just moved into our new home and there is SO MUCH LIGHT here.  I knew these photos would look different from 'day in the life' photos of the past because our routine and surroundings had changed so much… I was excited to document it.
Wednesday, September 28, 2016 [Colin is almost 4, Jillian is almost 2]
The day usually begins around 7am when Colin comes into our room.  This particular day he picked up a harmonica on his way… obviously to help ease us into the morning (who needs an alarm clock anyway?).
In the new house the kids no longer share a room, but they still seem to wake up at the same time.  Thankfully Jill hasn't figured out how to escape from her crib so I found her there, rocking some great bed head.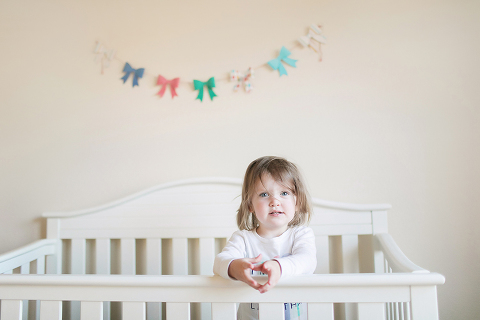 Next, we got dressed for the day.  I wanted to do Jill's 2 year portraits so she's looking a little fancier than normal.  She loves to 'read books'… and throws them on the floor after she's read them.
A quick breakfast before rushing out the door for preschool drop off.  See what I mean about all the sunlight?  A little different than the light we had in Seattle.
Colin is in preschool a few mornings a week.  It took him awhile to adjust to a new school/city/house/state/LIFE, but now things are going pretty well.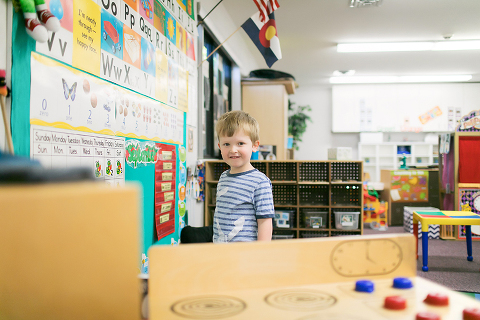 With Colin at school, I took Jill to explore a new park that I thought would be perfect for her 2 year portraits.  She had fun throwing rocks into the river.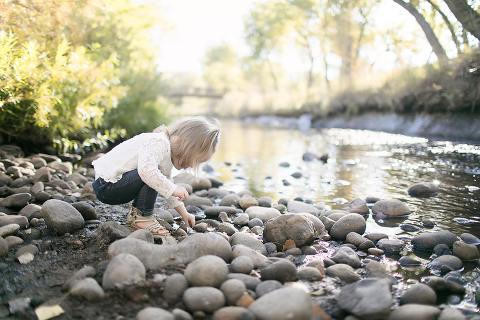 Seriously, this girl.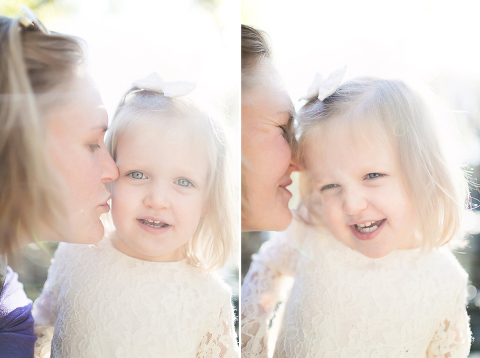 Then we checked out a nearby bridge.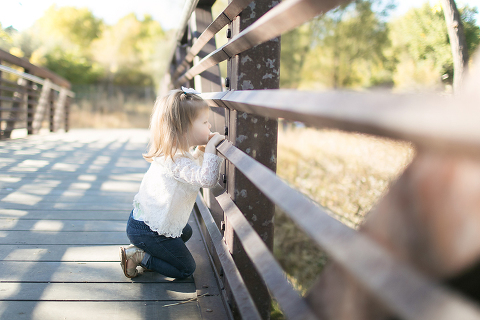 And some trails.  Great park for photo sessions… I think it'll be a Miss Freddy staple!
[You can see more photos from Jill's 2 year session in this post!]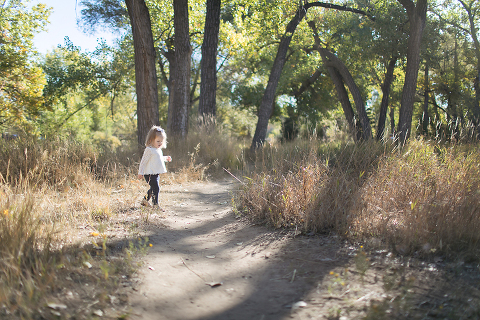 Next we knocked out a few errands.  After 3 years away, we're excited to be Costco members again and we're having fun discovering some new things there (the kids love saying hello to the GINORMOUS teddy bears).  Also, Jill is going through a no-I-will-not-sit-in-a-cart-for-any-amount-of-time phase so navigating a place as large as Costco is a bit of a challenge.
After Costco we ran to Home Depot to buy some paint for Colin's room.  I'm going to attempt a mountain scene (a VERY BASIC mountain scene) in his 'outdoorsy' themed room.  Hey, look, I got Jill to sit in the cart for a hot second!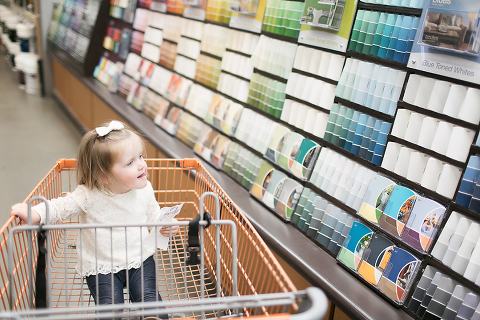 After our errands we returned to Colin's school for pickup.  There's a play house right outside the school door and the kids love to play in it long after ALL the kids have gone home.
When did he start looking like a TEENAGER?  (also, yes, shorts at the end of September… I'm seriously ready for fall temps).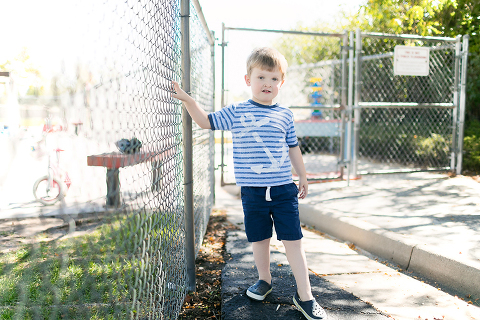 Home for lunch.  A freshly shaved Colby Jack stands watch by the table… hoping for something to fall his direction.
Nap time for Jill.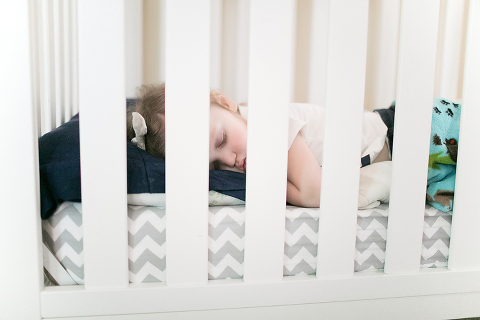 And some 'art project' time for Colin.
After he finished his art, Colin watched Paw Patrol while I did  a little cleaning.  I did manage to get him to 'help' in the kitchen a bit.  The kids love our new step stool that helps them get to the sink.
After Jill's nap, we played in the playroom (again the light!!).
And then went to the gym (with maracas obviously).  Our YMCA childcare is SO great.  The kids LOVE it.
Home for dinner prep and more playing in the sink.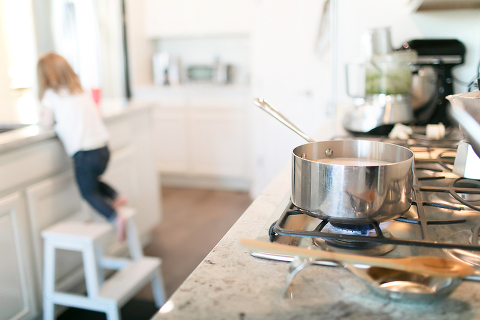 After dinner the kids played in the living room.  These little foam letters/numbers litter the floors ALL DAY LONG.  Colin dumps them out first thing every morning and doesn't put them away until just before bed time.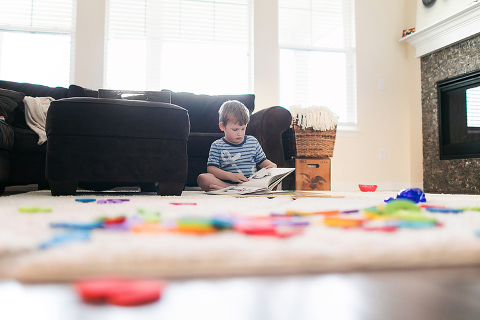 Time for bath!  Jill is mostly potty trained already, through no action of my own.  She just really wanted to be a big girl!
We recently snagged some Paw Patrol bath foam from the Dollar Spot at Target and it's a riot.  The kids can't get enough!
Into jammies and then time for bed time stories.  Jill opted to run laps instead of joining us for books (hey, whatever helps her sleep at night!).
All tucked in.
Goodnight!
---
Want to see more days in our life?  Check out my previous posts in the series or follow me on Instagram!
All photos were taken with my Canon 5DMarkiv & 35mm f/1.4 lens [see more of my camera gear recommendations]!