Before we moved to Seattle, there were a few places I had seen in very distinguished travel magazines [aka… my facebook feed] that I found intriguing. I started a 'Pacific Northwest Must See' list so that I could keep them in one place. Because as it turns out… there's a LOT to see in the Pacific Northwest. It's kinda beautiful here. Take-your-breath-away-beautiful.
So when we had visitors in town a few weeks ago & were looking for an easy day trip from Seattle, I decided it was time to dust off the 'must see' list and check off our first item: Deception Pass.
It took just under 2 hours to drive there. And when we arrived, it totally lived up to my 'must see' status.

We did some very easy hiking around the state park. In total it was about 4 miles, mostly flat & not-at-all-strenuous, which made it possible to enjoy all the incredible views around us. Dang, I'm loving the Pacific Ocean. Even if it's too cold to swim. [Eh, I don't really like salt water anyway… says the girl from the Midwest.]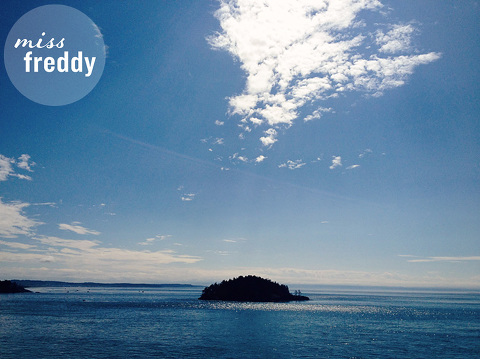 We had unbelievable weather, as has been the case since we arrived eight weeks ago [you're welcome, Seattle], but I do want to visit Deception Pass again during the winter. I've seen pictures online of the bridge in the fog that are AWESOME.
This photo of John [Colin on his back] & his nephew is my favorite from the day. I think it's the matching bucket hats that get me.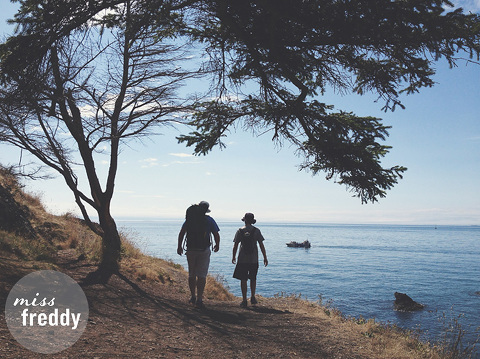 Note: All photos were taken on my iPhone 4S. I am working on a blog post about how I edit & process my iPhone images- stay tuned!