I'm really excited to feature an article today written by Meaghan Kahlo, owner of Ephemera Photo Organizing here in West Seattle.  Meaghan brought her son to my Halloween mini sessions last fall and when I found out what she does for a living, I was really intrigued!  Meaghan is a personal archivist and certified personal photo organizer.  You can hire her to solve your photo organizing angst. Meaghan will ensure your personally valuable photos and memorabilia will be preserved with the highest care and made accessible to loved ones today and for generations to come tomorrow.  She offers a variety of services including scanning, photo restoration, archiving & backup, and custom photo book design.
I asked her to share a little of her expertise today to kick off this blog series (new posts every day this week!) all about preserving your memories/photos.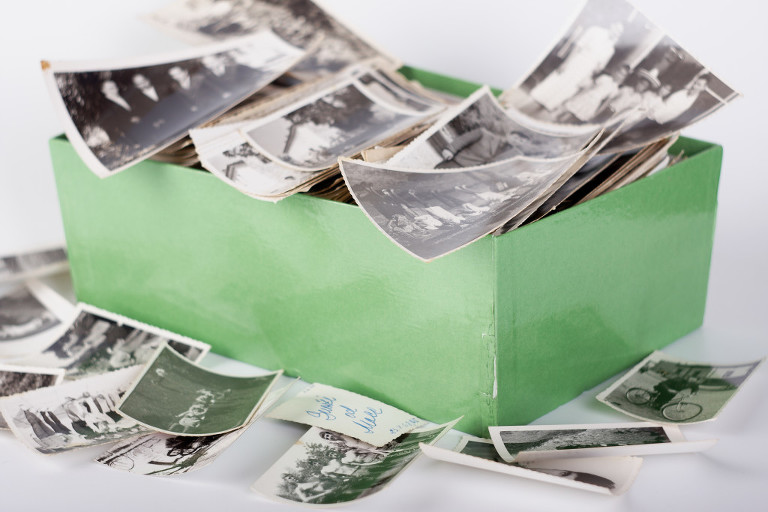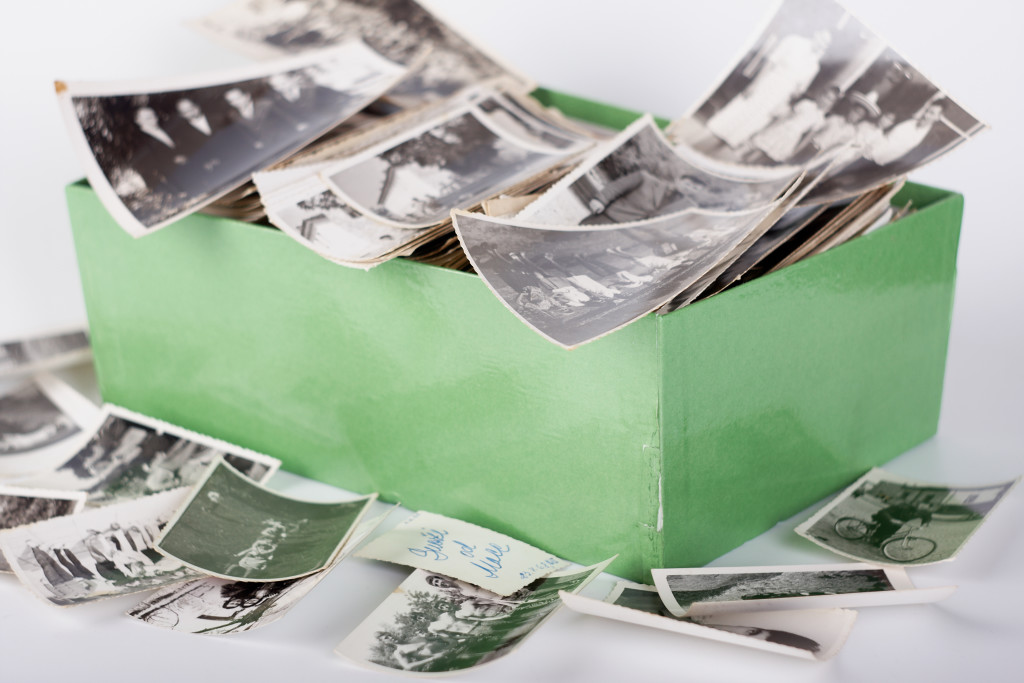 Shoeboxes Are for Shoes, Not Your Family Photos
Think about the family photos you have collected or stumbled across or inherited.
Where did you put those special photos? Are some of them in a shoebox? Are they in the basement or the attic?
As a personal archivist and personal photo organizer, I am here to gently remind you that shoeboxes are not the place to keep precious and valuable family photos and memories. Shoeboxes are for shoes.
Believe me, I can see how shoeboxes might seem appealing. Everyone has them around and they are such a nice size. They even have lids.
Shoeboxes are made of cheap, acidic materials that cause damage to photographs and documents. Shoeboxes might be a great first step to gathering family photos together, but photos deserve some extra care to preserve them today so they can be enjoyed for generations to come tomorrow.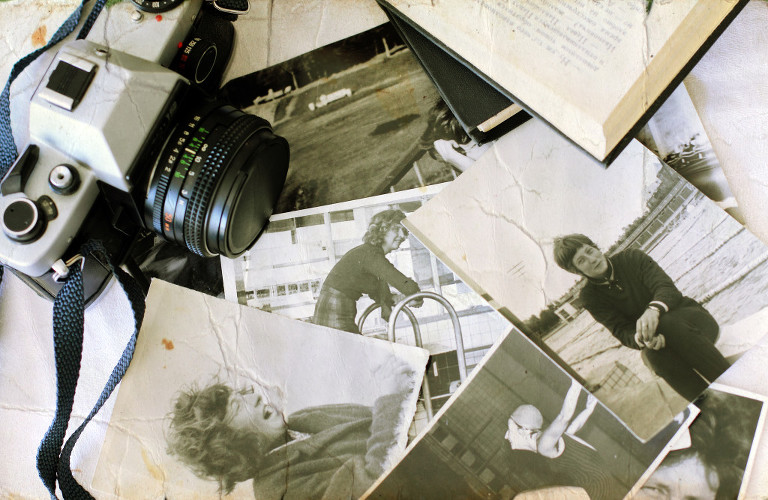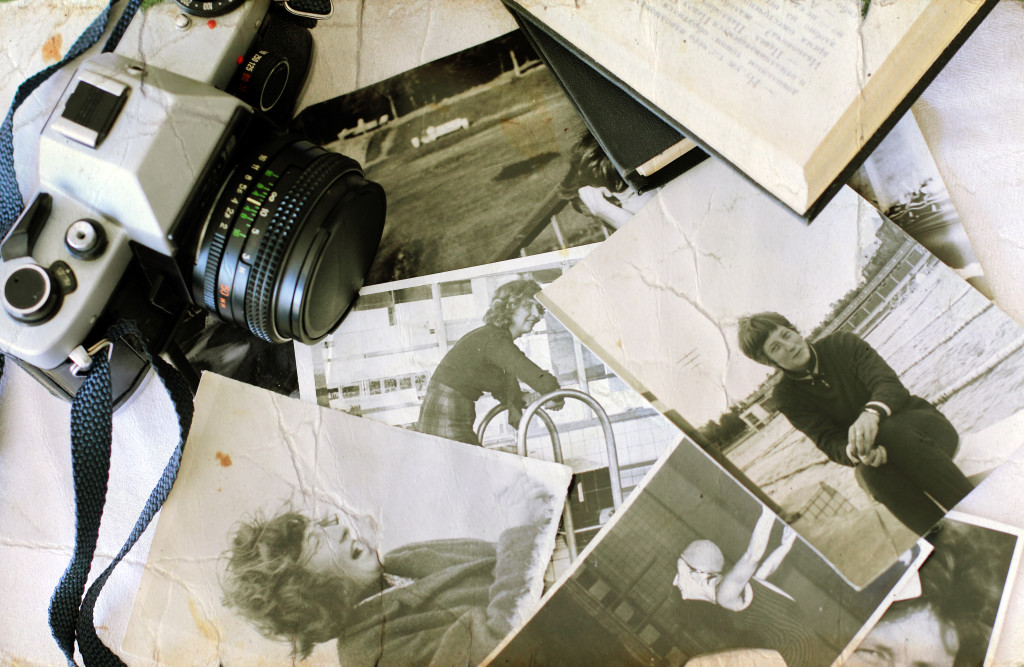 how to handle historical photos
Historical family photos can last a very long time if stored properly and handled with care according to a few simple standards:
Always handle photographs with clean hands by the very edges or use clean white cotton gloves. The same goes for negatives, slides, vintage photos, as well as color snapshots.
Photos and historical documents should always be stored in your house in the main living areas where the environment is the most stable. Never store personally valuable and irreplaceable items in the basement, attic or garage. Attics and garages have extreme temperature fluctuations that are terrible for paper and photo emulsions.  Basements often have high humidity and could flood.
Place photos in acid-free albums or in clear, photo-safe sleeves. Especially damaged or delicate photos should be placed in sleeves that will provide extra stability and will protect the photo from occasional handling.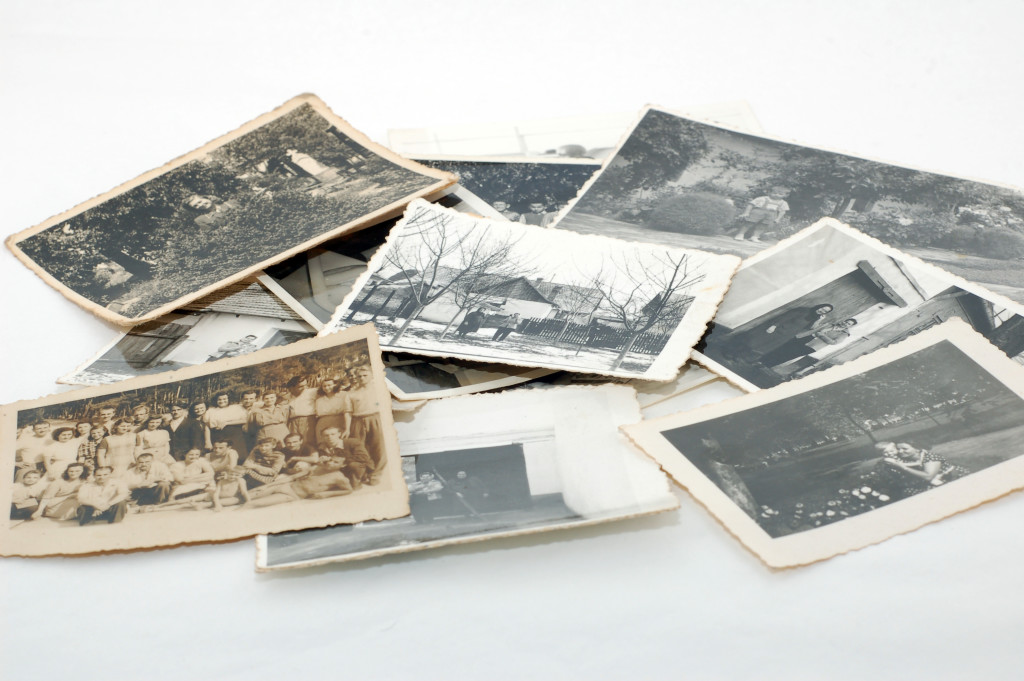 how to store family photos
Remember when I said shoeboxes are just for shoes? Well…you can buy "shoeboxes" made out of archival-quality materials that are still that nice size and have lids! Archival-quality and photo-safe materials are important to look for to ensure long-term preservation of your important family photos and will provide protection from light and dust.  I personally recommend this one or this one!
Now you are ready to bring those shoeboxes full of precious family photos out into the light and give them the proper care they deserve. (And then recycle those shoeboxes!)
---
Thank you for your insights, Meaghan!  The 'preserving your memories' fun will continue all week, friends… if you'd like to receive a summary in your inbox at the end of the week, enter your email address here!