For me, the world of solid foods was exciting & petrifying at the same time.  As challenging as newborns can be, at least their food source is relatively uncomplicated:  pop a boob in their mouth until they're satisfied or mix up some formula per the instructions.  I could handle that.
Then, that day comes somewhere around 6 months, when all of a sudden you're supposed to give your baby real food.  I couldn't wait to see my son's face after the first spoonful.  To watch how he reacted to the new textures & flavors.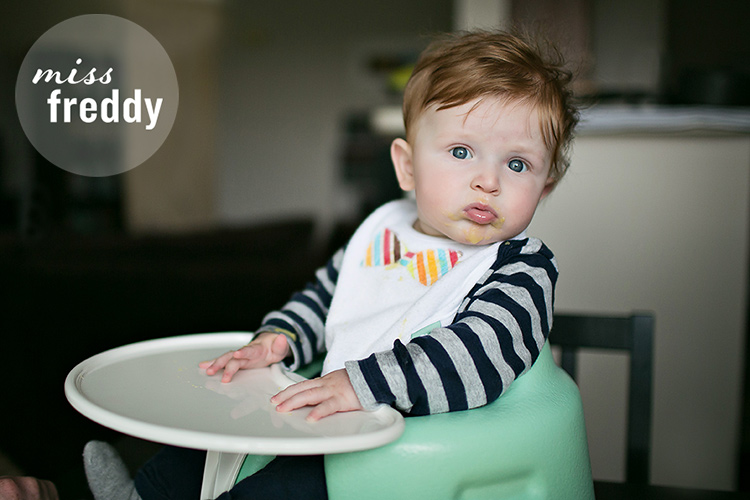 But I was also… sort of… scared out of my mind.  I don't have much trust in our food system.  Most of the products being advertised as 'great for baby's first food' are full of sugar or other processed junk.  They contain ingredients that are genetically modified and science hasn't definitively told us there aren't side effects from eating that.
Ultimately, I decided to skip the baby food aisle all together and introduce fresh, prepared-at-home veggies for Colin's first 'real' foods.  Despite what baby food companies say, you don't have to start with rice cereal or oatmeal.  We started with summer squash and shortly after introduced avocado, carrots & green beans.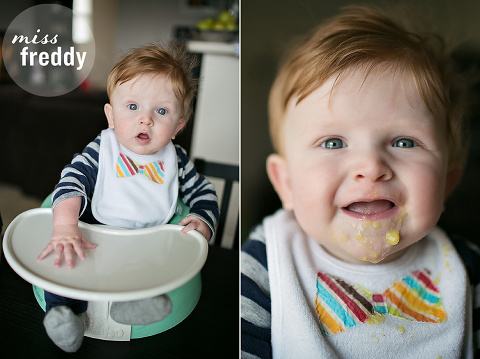 It's been almost 6 months since that first solid food and while Colin enjoys the occasional store-bought treat, his diet is still primarily homemade [and as he's demonstrating below… even with my limited culinary skills, it's finger-licking good!]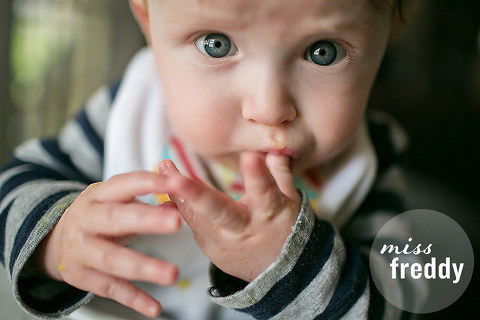 Here are a few tips/products I found especially helpful for making baby food:
Did you make your own baby food?  Any other things you found helpful?
Disclaimer:  This post contains affiliate links. If you purchase a product through an affiliate link, I receive a small commission.  I only share products I know & love!