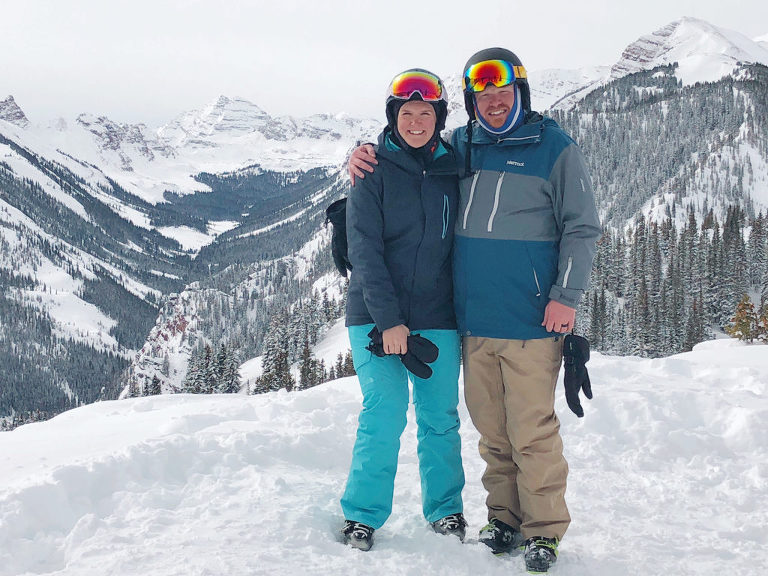 currently…
recovering from a fun weekend in Aspen. My favorite part was the 5.3 mile run at Snowmass (Long Shot) where we enjoyed an amazing mountain view at the top (above).
enjoying an amazing ski season. We got the new ikon pass this year and have been lucky to try four new (to us) mountains so far this year: Steamboat, Eldora, Copper, and Snowmass.
prepping my calendar to open May/June digital organizing sessions on FRIDAY! I'll be raising my prices next round so this is the last chance to book one at $400.
loving the wedding album I created for my parents' 40th wedding anniversary… if you've been following me on IG within the last 7 months, you know I've been working on the photo restoration for a LONG time!
listening to lots of podcasts while I work. I've been loving the new one from Natalie Norton called Show Up.
watching the new season of Grace and Frankie on Netflix.
reading… well, nothing because my eyes have been tired (still recovering from PRK surgery) but I have Where the Crawdads Sing and The Magic of Motherhood on my nightstand waiting for me.
feeling much better now that I'm almost 6 weeks out from the procedure though. One eye is now 20/20 and the other is getting closer!
waiting for a new piece of furniture to arrive this week that will FINALLY pull together my office. Only took me 2.5 years… hah.
prepping content for March which is my "Family Yearbooks" monthly theme. Get excited!