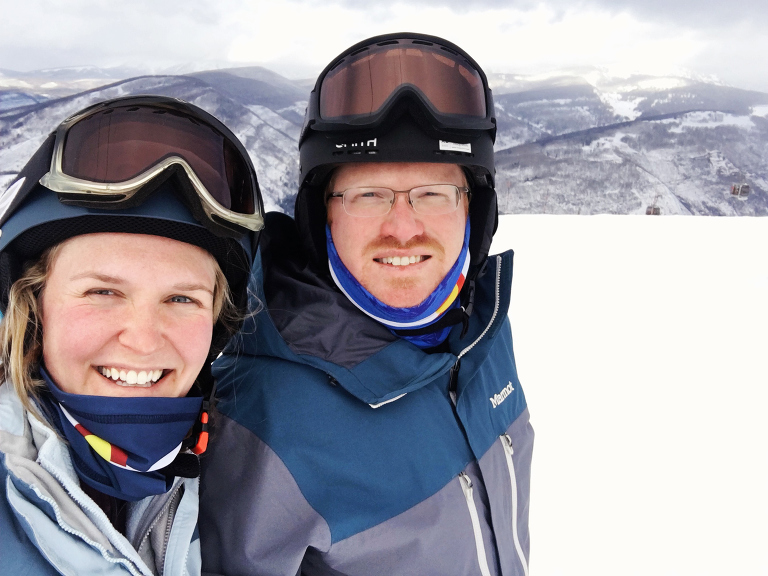 currently…
loving the kids' ski lessons!  It's a nice little break for me + John to ski and the kids are enjoying it too (I just wish it wasn't costing us their college tuition… joking… mostly…).
setting only one goal for 2018-  kick my sugar addiction.  I've been really inspired by Gretchen Rubin's Happier podcast (this one in particular when she talks about abstaining vs moderating)- I need to read her Better Than Before book for sure!
eating allllll the dried mango as I wean myself off artificial sugar.  This is my absolute favorite.
shopping for a new swimsuit.  My criteria is a one-piece with a long torso + a higher cut around the leg, but everything is super low on the hips these days (whyyyy?!?! it's so unflattering!!!).  This is the best one I've found– it's very flattering and, shockingly, only $15 after the coupon!
reading I Let You Go. Weird story, but got good reviews.
watching The Bachelor.  My sister made me do it, originally, but now I kinda love it.
using my new bluetooth keyboard with my phone + iPad to do my Project Life journaling.  LIFE CHANGING!
comparing alllllllll the Project Life album companies.  I ordered 8 samples of our 2017 family yearbook from various companies so that I could choose the BEST printing option moving forward.  I'll be sharing my full review on the blog next month!
sorting my own childhood/family photos (that I brought back from our trip to WI last summer).  I should be able to start scanning them SO SOON.  Only took me 6 months… even Professional Photo Organizers struggle to find time for their personal projects!
meeting new digital photo organizing clients from all over the country (so when I say 'meeting' I mean over the phone).  I use a screen-share software to sort their digital photos ON THEIR COMPUTER and it is SO MUCH FUN!  (yes, I'm a nerd).  If you'd like me to organize YOUR digital photos, check out my services here.
SaveSave
SaveSave
SaveSave