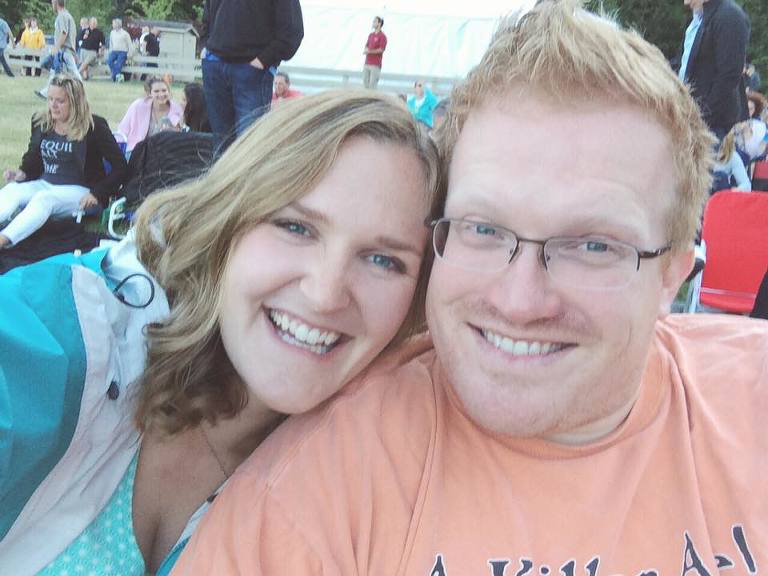 currently…
feeling thankful for a much-needed date night/concert at Chateau Ste Michelle (photo above).  Even if the babysitter never returns because it took two hours to get the kids to bed (see next point)… still worth it.
cursing the toddler bed.  Who knew something as small as a crib wall could wreak havoc on our lives?
gearing up for another heat wave without air conditioning.  I've heard two straight weeks of 90 degree temps are around the corner.
dressing my baby girl in cute rompers.  every single day.
reading Us.  It hasn't sucked me in like Wild did last month though (what a great read!).
watching the new season of Orange is the New Black.
listening to Toad the Wet Sprocket.  The concert made me remember that they have some great songs.
playing with Colin's new (to him) train set.  It's John's from when he was a little kid (since added to & cared for by his cousin, Ben).
loving the playdate with miss freddy concept so stinkin' much… they are even more fun than I expected! (and I have room for one more in July!)
prepping details for my Minnesota mini sessions (they'll be announced Monday!)  Be sure you subscribe to my MN newsletter if you want to snag a spot before they go on sale!