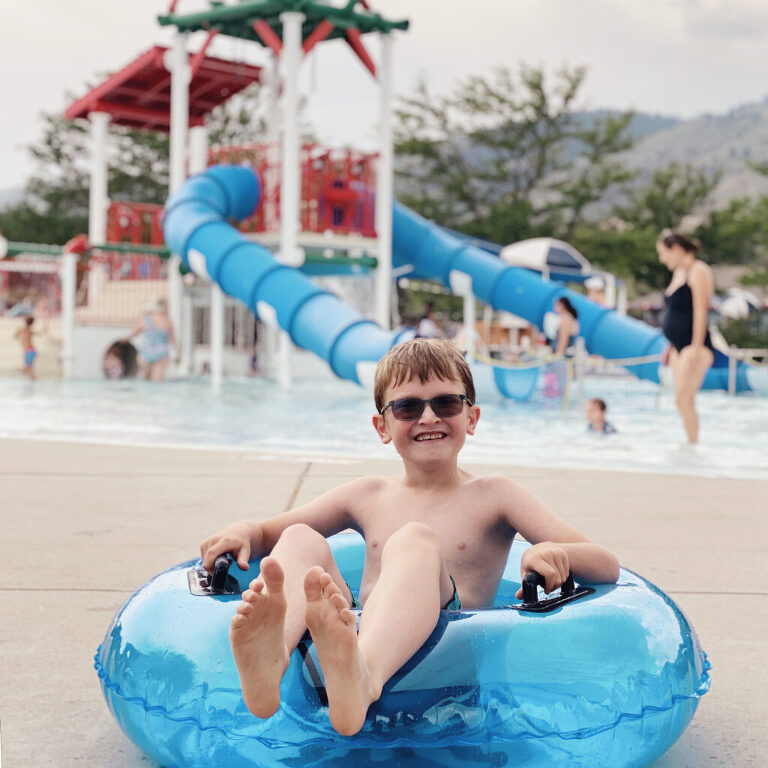 currently…
enjoying summer break. Taking June and July off of client work was a great decision for me + my family.
spending lots of time at the water park. They have a new 2 hour reservation system because of Covid and it is my favorite thing ever: no crowds, lots of parking, easy to get a lounge chair, and NO complaints from the kids when it's time to leave because EVERYONE leaves at the same time!
playing with our new GoPro camera. I got the Hero 8 bundle on Prime Day and the kids have been wearing it on the water slides.
reading The Seven Husbands of Evelyn Hugo. Seriously so good. Can't put it down.
wearing lots of Fabletics. My sister-in-law gave me an awesome pair of Fabletics sweatpants for my birthday and I decided to become a member. You can 'skip' as often as you want so you don't always have to pay the monthly fee, but still will get the member perks. I bought 3 new pairs of leggings, a sports bra, a tank, and a pair of sweatpants for $80 with my new member discount!
listening to my favorite podcasts on the Overcast app now (I switched from Apple Podcasts after being frustrated with the latest app updates). Overcast is GREAT and the switch was painless.
watching The Bachelorette and nothing else. Lots more reading instead of TV this month.
finishing up the Social Educators Academy Coaching Program I've been in for the last few months. Gosh, it's been so, so good to get to know this community of amazing women. Can't wait to meet many of them in-person at our "graduation" later this year.
launching the Conquer Your Photo Overwhelm eBook (my project for Social Educators Academy). The response has been pretty good so far and I hope to develop a few more digital guides like this one later this year.
getting ready to open my August/September Digital Organizing Sessions dates up to the waitlist. Click here to learn more about that service (it's my most popular one!).