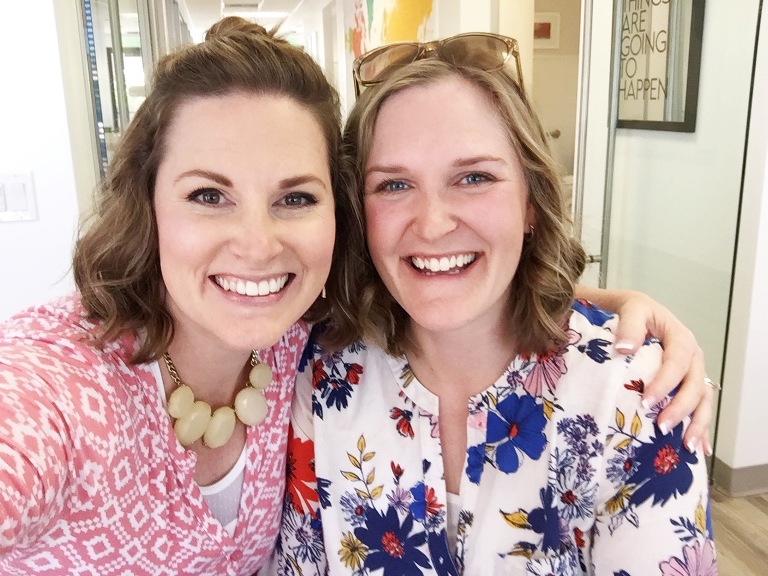 currently…
recovering from a week in Arizona (ok, mostly just recovering from the 12+ hour drive home).  One of the highlights was visiting Becky Higgins and doing a Facebook Live event!
practicing PiYo choreography after completing the instructor workshop.  I've been taking PiYo classes for months, but learning to teach is a whole new ballgame!
studying for a national Group Fitness Instructor exam (another requirement before I can start teaching classes).
scanning photos like crazy.  The photo organizing project I'm doing for my mother-in-law is proving to be a little more time-consuming than I anticipated (isn't that always the case?).  I have a bulk photo scanner which is FAST, but the majority of her photos are too delicate or odd-sized for the bulk scanner  so I'm scanning most of it manually.
listening to podcasts.  I listened to a story on This American Life recently about babies separated at birth and WHAT.  I'm still thinking about it days later.
watching The Walking Dead.  Two episodes behind because of vacation, but I have to say this season in general isn't my favorite.
eating lots of taco cups.  My sister discovered this recipe and we LOVE it.  I'm making them in mass this week to deliver to some new mommas in the neighborhood.
reading The Girl Who Chased The Moon.
prepping details for my Mommy + Me photo event!  It'll be the beginning of May, but details (and booking) will be announced in early April!
loving spring in Colorado!  (70 and sunny! heck yes!)  Who wants to get out and take photos with me in this gorgeous weather?!