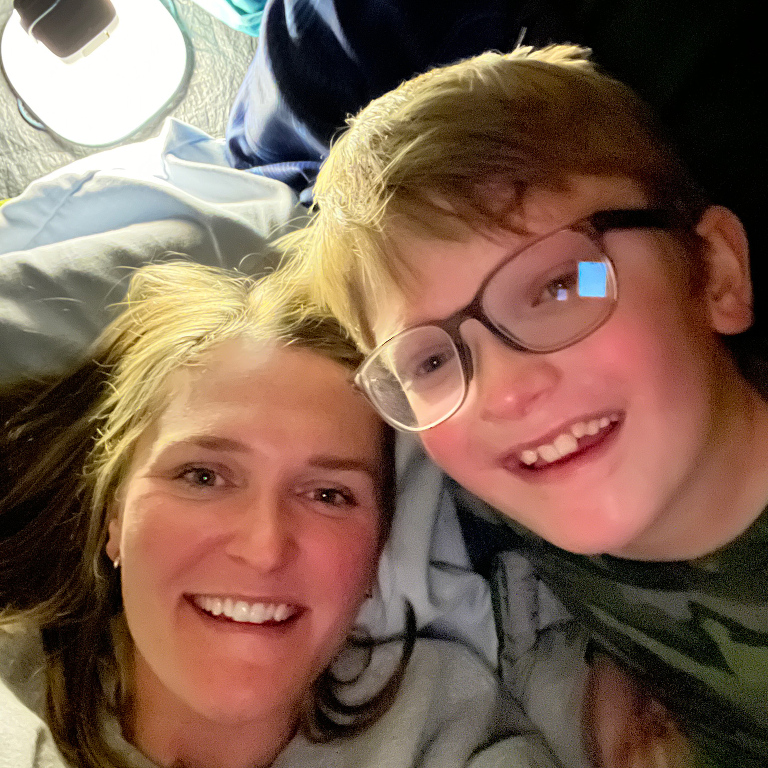 currently…
wrapping up another school year. I think my favorite new-to-us activity this year was Cub Scouts (the photo above was from our recent camping trip).
working my last work day until August! Summer break starts tomorrow!
attempting a 'screen free summer' for the kids. No iPads or video games. Plus I'm removing Instagram from my phone for the summer so I'll be more screen-free too!
hoping my new Photo Organizing for Teens eBook gets into the hands of teens/tweens so they can start with the solid foundation of organizing habits that we never had! It's only $12 to celebrate the launch!
wearing this super comfy dress… probably all summer long. Bought it in a few colors!
reading What the Wind Knows. I am only a few chapters in so I don't have much to say about this one yet.
listening to The Family Game. Oh boy this has been a fun listen.
eating lots of recipes from the Macro Friendly Food cookbook. Everything we have made has been a hit with the entire family (that's hard to do!) and really high in protein.
feeling good after wearing a CGM for 30 days. It completely changed the way I eat which has given me more energy. I'm excited to see where these new nutrition insights take me over the summer, even though my monitor is done.
gearing up for my 40th birthday next week. Yikes!