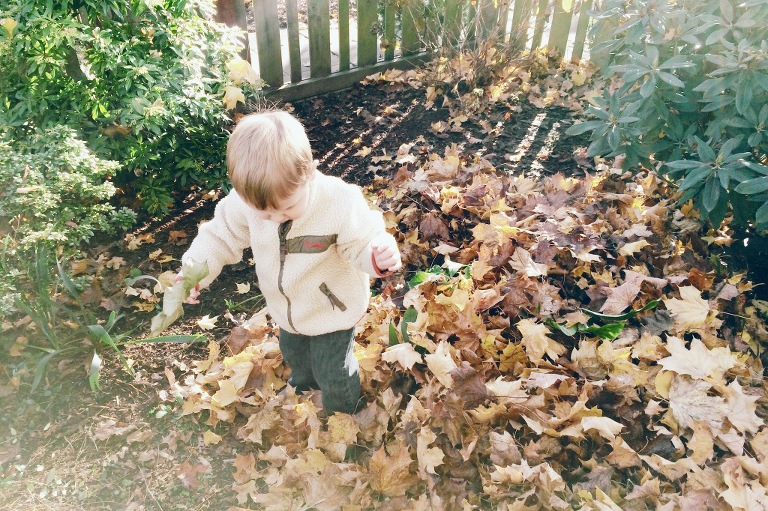 currently…
playing in the leaves. Raking is incredibly more fun when there's a toddler involved [unless you actually need a clean yard].
soaking up the sunshine.  I haven't seen a cloud in over a week & love the clear view of the mountains.
laughing at everyone complaining about the 'bitter cold'.  It's 40 degrees people.  You'd absolutely never survive in the midwest.
reading The Goldfinch.
listening to a remixed version of Selena Gomez's Come & Get It.  It's featured in an eBay commercial right now and Colin runs to the TV and dances when it comes on [so obviously I downloaded it… for him].
watching Scandal.  Just when I'm ready to quit the show, they do something unexpected and hook me all over again.
eating pumpkin banana bread.  My mom's recipe.
loving all the baby talk.  Six weeks old already!
feeling sore.  I just got cleared for exercise so I went to Stroller Strides earlier this week.  Got my butt kicked.  In a good way.
planning our Thanksgiving menu.  It'll just be us this year so nothing fancy [but I insist we have a turkey!]