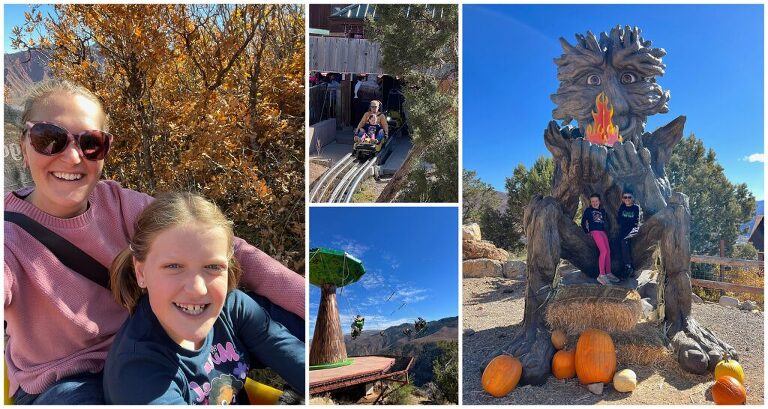 currently…
recovering from Fall Break. We stayed here in Colorado and visited the Glenwood Springs Adventure Park (an amusement park on top of a mountain!). It was really fun!
shopping for Colin's 11th birthday. I think he'll be most excited about this gift. 
using this new gadget I got during Prime Day to add Apple CarPlay to my car.
geeking out over my closet. Last month I mentioned my style consult with an IG friend and this weekend I took it a step further- I created 34 different fall/winter outfits out of my existing closet (using the Pureple app) and printed them out for quick reference. Since all the decisions are already made, I hope this will help me get dressed in cuter clothes every day instead of just grabbing the loungewear.
watching Love Is Blind Season 5.
listening to Someday, Maybe on audiobook.
reading The Nature of Fragile Things.
mounting this new Samsung Frame TV in my office (another Prime Day score). I'm excited to be able to watch Netflix while I work on scanning projects.
loving the way the new Family Yearbooks course website turned out!
working on a new freebie (or maybe two!) for my website. More to come soon!