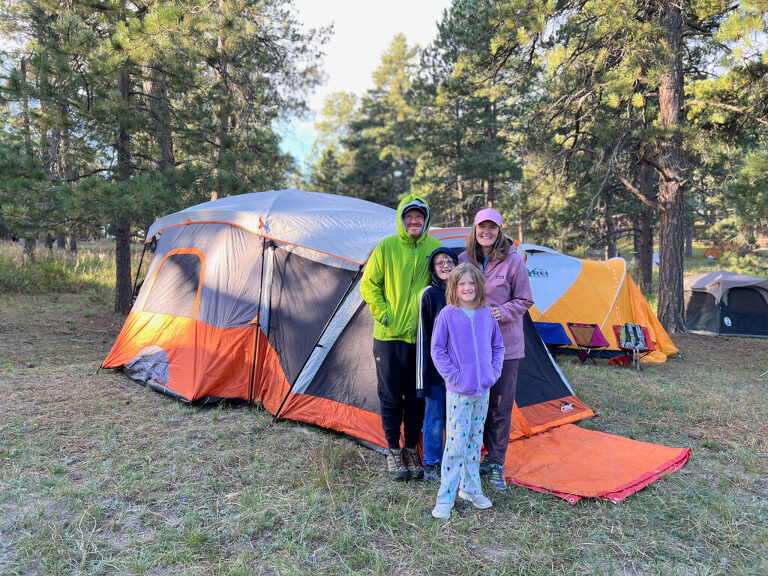 currently…
upping our camping game with this ginormous tent. First of all, this was our first tent camping experience as a family of four. Second of all, I told John the four of us couldn't fit in the small tent we own so he said he'd handle it. This one probably could hold the entire Cub Scout pack. 😂  
shopping for Jill's 9th birthday. I think she'll be most excited about this gift. 
wearing BELTS! I did a style consult with an IG friend – she's helping me better style my closet and learn to accessorize.
loving this little tool for layering necklaces (like I said, I'm learning).
watching nothing at the moment, but I think the Golden Bachelor may get me to tune in this season.
listening to The Body: A Guide for Occupants. So many fascinating facts!
reading My Murder. Enjoying it so far.
eating all kinds of soup. I'm in a 10 week program with a nutritionist and this week was a 5 day 'fast mimicking program' where I could only eat the specific things in the box. No joke, every single night this week I dreamt I accidentally ate food from outside the box. I'm glad it's almost over.
ordering my wedding album. It should be here for our 15th anniversary. This was the project I chose to complete alongside the current Family Yearbook Support Group and I'm so excited I finished it! 
filming all the updated videos for the Family Yearbooks course! The website looks soooooo good and I can't wait for it to go live soon.