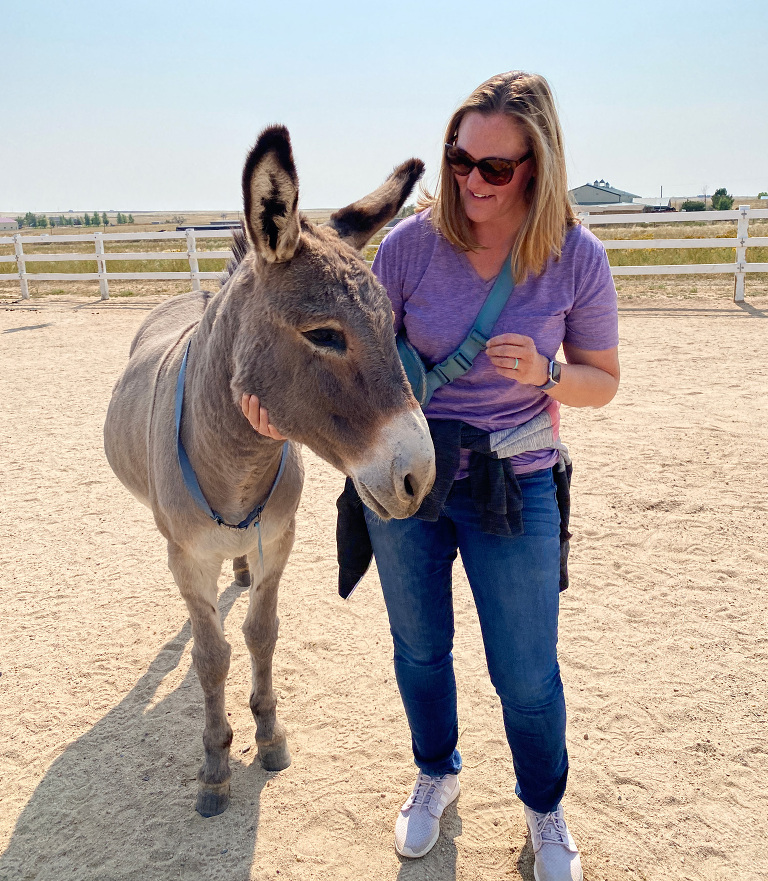 currently…
obsessing over donkeys after a spontaneous trip to Longhopes Donkey Sanctuary last week. It was everything I didn't know I needed.
waiting not-so-patiently to get the new iPhone 13 Pro. I'm doing the Verizon trade-in because they offer an additional $400 for my iPhone 11 Pro and that's too good to pass up. But since my husband works for Verizon, employees (and their family) have to wait until it's off backorder. I'm hoping to have it by the end of the year.
playing with the new iOS15 (love it!). I shared a blog post with my favorite new Photos features.
paying for an iCloud subscription for the first time. With the new iOS features, I really want to store more photos on my camera roll and my 64GB phone is always full.
buying all the earrings for Jill's birthday next week. She got her ears pierced in May and will finally be able to change them!
loving these new trail running shoes. I needed a sturdier shoe for some local trails when I don't want to wear my full clunky hiking boots. These are so pretty (I got the rainbow ones).
wearing this cute hoodie on the cold mornings (yay for fall!). Amazon's instagram ads always get me.
reading Olympus, Texas.
prepping outfits for a 'branding' photoshoot next weekend- new headshots for Miss Freddy coming soon!
donating $2 from purchase of my new Managing Kids Memories eBook to SmileTrain until the end of the month. It's only $10.95 to celebrate the launch.