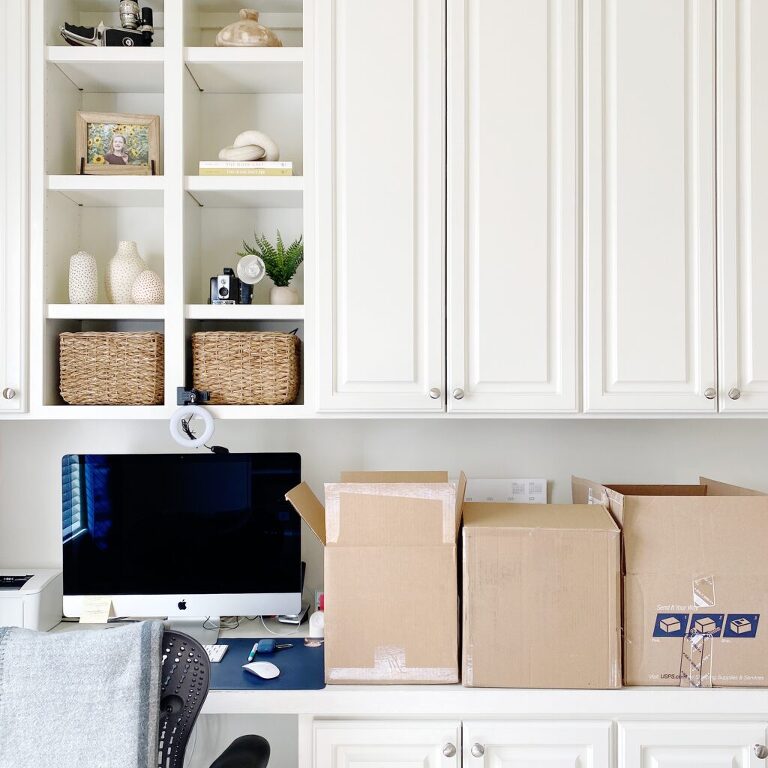 currently…
finishing a big client scanning + conversion project (pictured above)! This client boxed up her grandfather's basement (photos, slides, video tapes, etc) and the digital files will be shared with his family of 100+!
using a new ring light. My previous one took up a lot of space. As you can see in the office photo above, this one just clips on my shelf (or the computer itself) and is nice and small. It really helps with my Zoom meetings (especially the ones at night).
feeling good (and in awe of science!) after my second Covid vaccine.
loving our new living room! We hired an interior designer last fall to help us update our living room (the old furniture moved to the space we finished in our basement) and all the pieces have finally arrived. It's such a fresh, happy space!
painting nails (mine and Jill's) every weekend with the Olive & June at-home manicure kit. (I saw this EVERYWHERE on social media during quarantine and finally gave in and bought it- we're really enjoying it!)
reading The Bright Hour.
listening to the A Long Way Gone: Memoirs of a Boy Soldier audiobook.
participating in Glo Atanmo's 12 week Social Educator's Academy. The small group of women she selected is incredible and it's been really inspiring already!
selecting a small group of students for my Miss Freddy Method (a 4 week coaching program meant for established Professional Photo Organizers). Starts next week!
planning a trip to Iceland for my husband's 40th birthday later this year. If you've been + have recommendations, let me know!