I am so excited to introduce you to our new Baby Girl!  Jillian Louise joined us the morning of October 4th!
Her arrival couldn't have been more perfect [ok, well, I wouldn't have complained about a little less pain].  After stressing about backup plans for Colin, the 'right' flight timing for my mom's visit & having nightmares about delivering in the car while stuck on the West Seattle bridge, I truly couldn't have imagined a better outcome.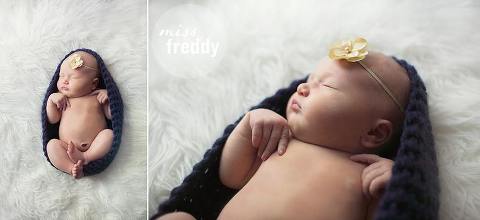 her name
Truthfully, John & I didn't agree upon many girl names.  Jillian was the girl's name we picked out when we were expecting Colin.  We liked that it was pretty traditional (Jill) and easy to pronounce, yet not super popular.  We wanted Jillian's middle name to be from my family since Colin's middle name is from John's family (Lee, after John's dad).  We chose Louise after my great-grandmother & grandmother.  And, even though it was mostly unintentional, there seems to be a theme in our family initials:  John, Casey, Colin, Jillian & Colby Jack.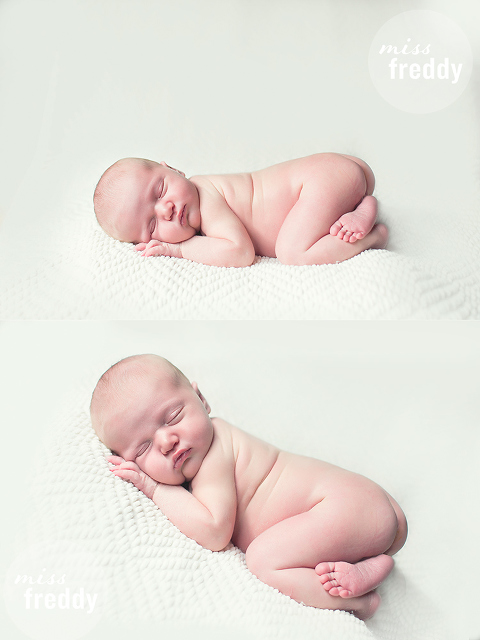 her birth
I woke up around 1:00am on Saturday morning.  My mind was racing with anxiety about my mom's flight later that morning [should she come?  there was no baby yet!]  I knew that anxiety works against labor so I decided to focus on relaxing.  I took some deep breaths.  I read online about 'visualizations' that would induce labor [but, after reading the very first sentence about imagining your uterus blooming like a flower, I just couldn't…]
At 3:00am, I couldn't fall asleep and texted my mom 'still nothing'.  I prayed a little bit, asking for calm & the strength to trust everything would work out exactly as it should.
At 4:00am, I was finally drifting back to sleep when I felt a contraction.  After lots of bizarre pains over the last month, I didn't want to get my hopes up.  I waited for another one to come and about fifteen minutes later, it did.  They continued to come every fifteen minutes so I texted my mom with an update.  She was on her way to the airport for her flight [booked MONTHS ago!]  At this point, the boys were still asleep and I didn't want to wake them in case it was a false alarm.  So I labored quietly, as the contractions started coming more frequently.
Around 6:30, everyone was awake.  John encouraged me to call the doctor, who said we should come into the hospital even though my contractions were still about eight minutes apart.  She said that second children often come quickly and we'd be better off at the hospital- worst case scenario, they'd make us walk around for awhile to get labor going.
I called the friend scheduled to watch Colin and gave her a heads up.  With my mom already on the way, I knew Colin would only have to stay at their house for a few hours & I was relieved they wouldn't have to rearrange their whole weekend to watch him.
We loaded the hospital bag into the car and were on our way!  I jokingly said it was a race to see who would arrive first- baby girl or my mom!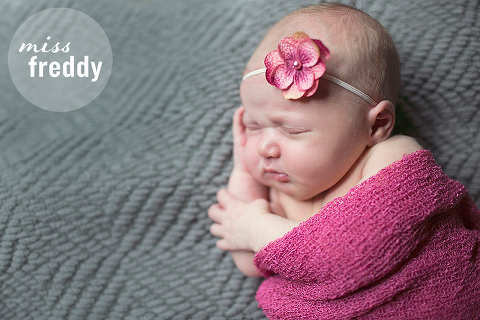 We got to the hospital at 8:30am, measuring 4cm, so we were admitted.  I continued to labor, but after about an hour the nurse told me I was still 4cm (frustrating!) so I decided to hop into the tub for awhile.  The contractions became much more intense, and after only 20 minutes I got out of the tub, measuring 8cm.  Then, things started progressing at super-speed.  The contractions came almost non-stop and I told the nurse I wanted an epidural.  'Honey, the doctor is on her way.  It's time for you to start pushing."  Time to start pushing?  But we just got to the hospital!
The doctor came in.  And three [unmedicated & quite painful] pushes later- Jillian was born at 10:43am!
When the doctor held her up, I was amazed at her size.  I'll never forget that moment.  The doctor turned to the nurse and said 'Wow!  Look at this baby!' (because she was so large).  I swear, in the doctor's hands, Jillian looked like a 3 month old.  They brought her immediately to my chest, and cut the cord in a bit of a frenzy as she hadn't started crying and was purple in color.  John had planned to cut the cord, but there wasn't time.  They mentioned taking her away to get her breathing, except then she started screaming.  I held her to my chest as she tested those lungs.
After some time passed, the doctor & nurse asked if they could weigh her.  We were all anxious to see — 10 lbs, 7 ounces!  Apparently I said to John "that's the biggest baby in the history of babies."  I expected a large baby because Colin was 9lb, 3oz and they say your second is bigger (plus she cooked almost a week longer).  But nearly ten and a half pounds?  Wow!
We were all a bit shocked that Jillian arrived two hours before my mom's flight landed.  John was even able to pick her up at the airport!  They got Colin & all came to the hospital to meet baby sister.  [Colin was much more enamored by the buttons that controlled my hospital bed than by Jill].
I am amazed at how different the siblings are already. Colin [pictured below, on the left] arrived three days early after 16 hours of labor, with a crazy head of hair.  Jillian [below, on the right] was two days late after 6 hours of labor, and over a pound bigger than her brother!  Lucky for us, she's also a much better sleeper and easier to settle than her brother was at this age.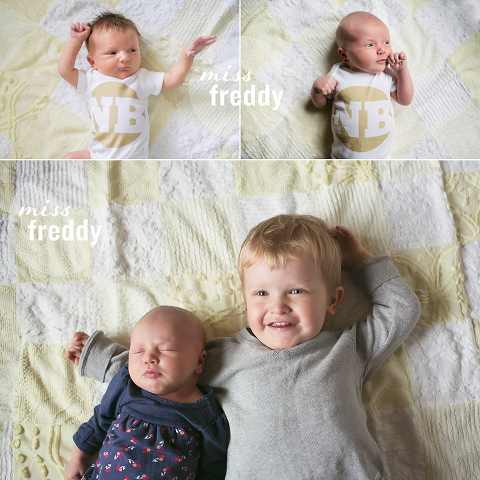 Our 'little' Jilly has been a wonderful addition to our family already.  We are so very, very blessed.