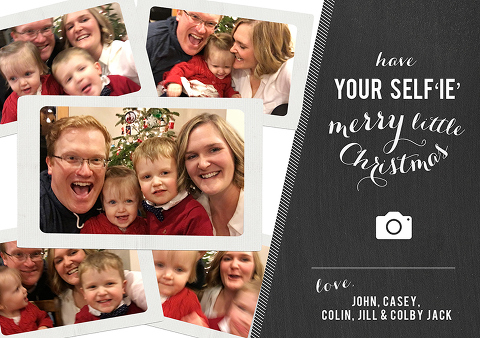 the story of this year's christmas card
We had a photo shoot scheduled for October.  And then it was pushed back to November because of the rain.  It rained again and got pushed back once more.  Then there was ONE BEAUTIFUL WEEKEND and I had to do so many makeup sessions in those two days that I couldn't make time for my own family's photos (plus it was the peak of Movember and that wasn't John's best look).  We moved our session into December.  It rained AGAIN.  Now our session is in January.  Professional photos of MY family clearly weren't meant to be for this holiday season so we came up with a plan to use a selfie instead:  HAVE YOUR SELF'IE' MERRY LITTLE CHRISTMAS.
And since I was sad Colby Jack didn't make it into last year's card… he took a selfie this year too!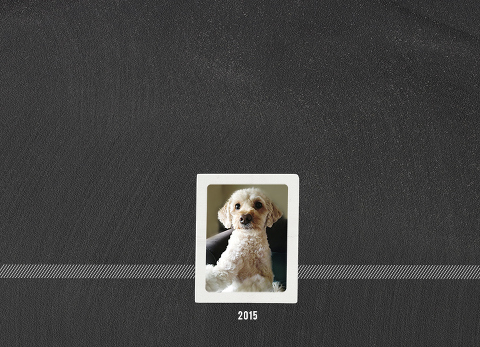 merry christmas & happy new year, friends!
I will be taking a blogging break next week to enjoy a little family time, but lots more posts to come in the new year!  Subscribe to make sure you don't miss a thing!