Colin will celebrate his first birthday this weekend.  And for better or worse, I spent every one of those nights with him… until last Friday.
For our fifth anniversary last month, I surprised John with a little getaway.  My mom had a visit scheduled and agreed to babysit so we could have our first night away.  A few friends had mentioned Treehouse Point as a fun destination, only 30 minutes outside of Seattle.  I knew that I'd be comfortable leaving the baby since we'd be so close to home [and obviously he was in good hands with his Grandma Josie].
I couldn't wait to see these luxury treehouses in person!  [But in the back of my mind, I was a teeny bit nervous about how my TV-addict husband would survive a night in the trees…]
When I made the reservation six weeks ago, there was only one available unit- the newest addition, Burl Treehouse.
Burl is a two-story treehouse.  The first level had a cute seating room & a tiny balcony.  There was a ladder leading upstairs, which housed a queen sized bed.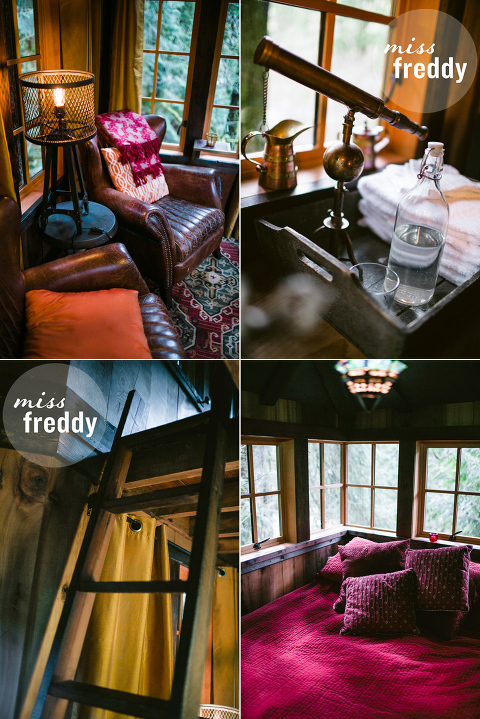 There are eight treehouses on the grounds, six of which can be booked for overnight stay.  The treehouses all have electricity and heat, but don't have running water or 'facilities' [those are housed in the main lodge].
The view from our balcony was complete seclusion [left photo below]- it faced a rushing river that we could hear through the night.
After we enjoyed a delicious breakfast in the lodge, we decided to explore the grounds.  The neighboring treehouse was adorable [right photo below]!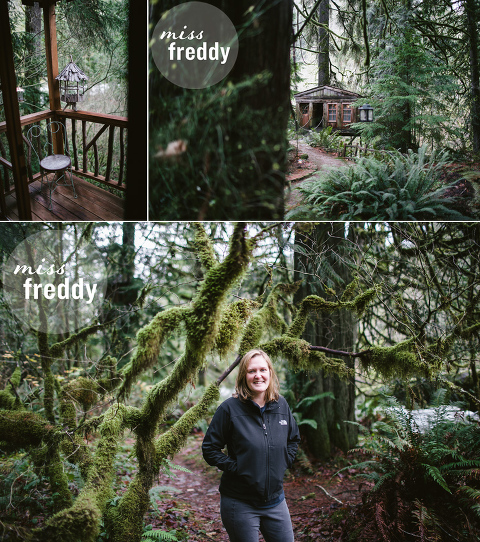 All-in-all it was a fun adventure.  Although my scruffy husband [currently in the middle of an office Q4 beard challenge] would definitely prefer that our next getaway features a television and running water.
In case you're curious… Colin, Colby Jack & Grandma Josie did great!
We are so thankful for my Mom's help in our much-needed night away.