I know I'm a major geek when it comes to the Pacific Northwest.  I'm always ooohing and aaahhhing over our surroundings and I feel like I'm a broken record when I share pictures in my 'exploring seattle' posts ['it was beautiful.  it was amazing.  it was beautiful…. and so on.']  But, this time I feel like I'm allowed to geek out.  I mean… I hope you'll agree this was pretty cool.
Last week, I took the kiddos up to the annual Tulip Festival in the Skagit Valley. [and… here we go] IT WAS SO BEAUTIFUL.  Not to mention, Colin HAD A BLAST.  He's currently obsessed with pointing at flowers whenever we pass them in our neighborhood & he loves to tell me the color of EVERYTHING, so I had a feeling he'd enjoy seeing the fields of colorful tulips.  But I didn't fully anticipate how much enjoyment he'd get from the mud puddles surrounding the flowers [thank goodness we wore rainboots just in case!]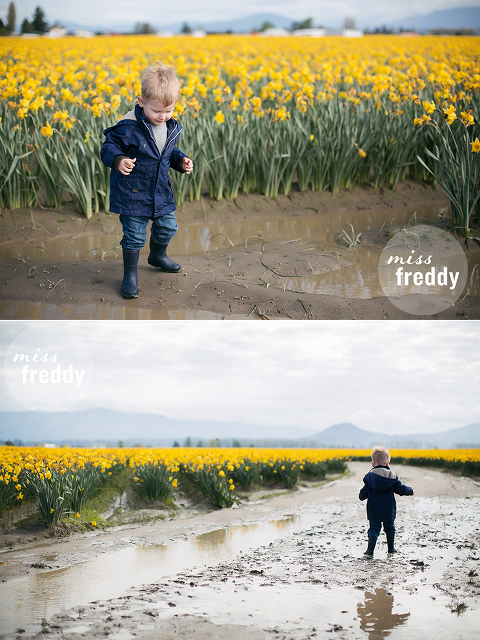 The daffodils (pictured above) were pretty stunning, but as you can see he didn't even notice them.  Once we made it to the tulips though, game over.  He started yelling 'PURPLE FOWER!! RED FOWER!! PINK FOWER!'  Totally worth the 1.5 hour drive.  I loved watching him as much as he loved the flowers.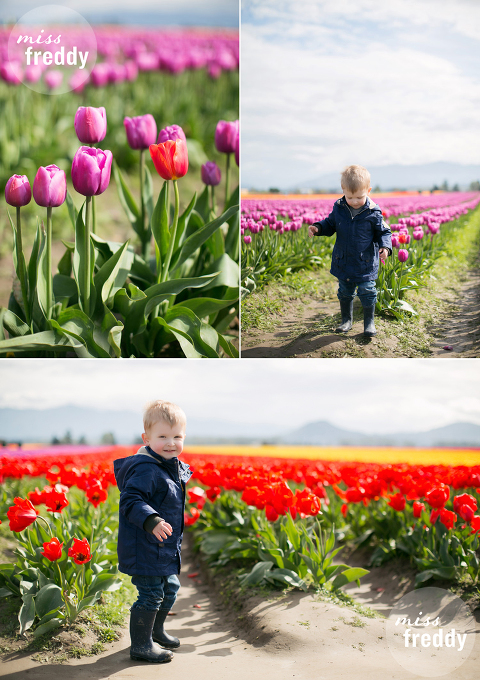 I only wish I could have taken more photos [or gotten some of Jill], but my hands were at max capacity with the two kids, trying to navigate through the mud safely.  Needless to say, we didn't make it out unscathed…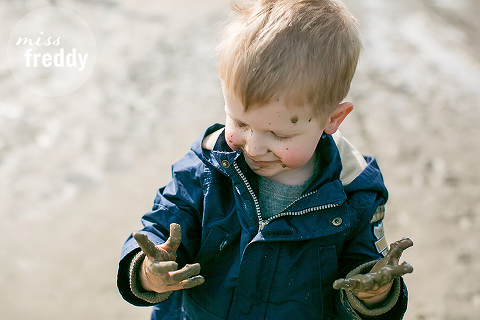 Colin has been asking for 'mo purple fower' every day since our visit.  We will DEFINITELY return next spring for more fun!  [and bring a change of clothes]
If you're planning a trip, I found this article really helpful.  And if you're curious, the photos in this blog post were taken at Roozengaarde.