Photo calendars are SUCH a great gift!  Sure, it's SUPER easy to make your own photo calendar through many online companies (Pinhole Press's are my favorite), but if you're on a budget or just like getting crafty, I created a FREE template that you can print to make your own photo calendar using the Project Life App!  (it's SUPER easy to do!)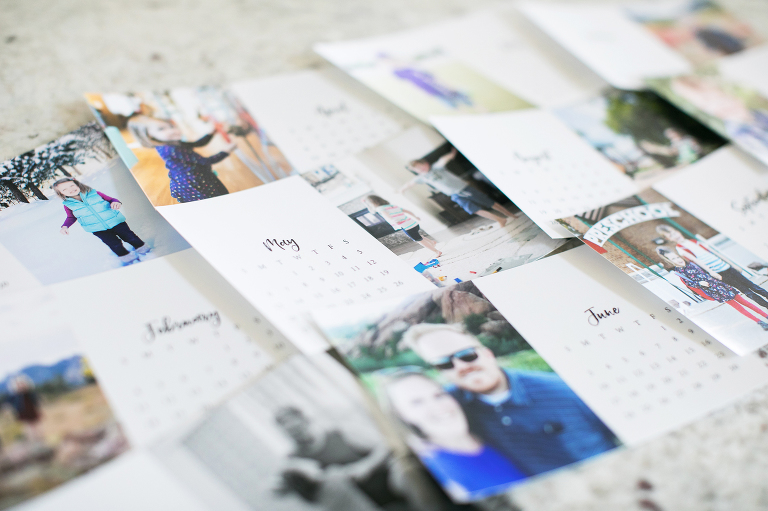 2.  Open the Project Life App and select the collage section (it's the orange button).
3.  Drop in the calendar template + your favorite photo. Create one for each month.
(Bonus tip: Before you begin the project, scroll through your camera roll and flag your 12 favorite photos as "favorites." When you're designing the pages, you can select the "favorites" album and you'll see ONLY the photos you pre-selected!)
4.  Order the prints right through the app!
5.  Gift them! Consider including this magnetic frame for displaying the calendar on the fridge or a photo stand for displaying on a desk.
Here's a photo of the calendar I made last year, displayed in my office: