Friends, I'm on a mission to encourage the world to USE their photos (because who even prints tangible photos these days?).  I like to use my blog and Instagram to share simple ideas for how you can use photos in meaningful ways.  And today's ideas are truly SO SIMPLE.
It can be tough to personalize baby shower gifts… the expecting couple researches specific baby gear, adds it to their registry, you purchase it, and voila.  Baby shower gift complete.  But, incorporating photos into the gift is a fun, very simple way to add a memorable, personal touch.
Check out these two ideas for using your photos to personalize a baby shower gift!
skip the card and include a note + photo inside your favorite baby book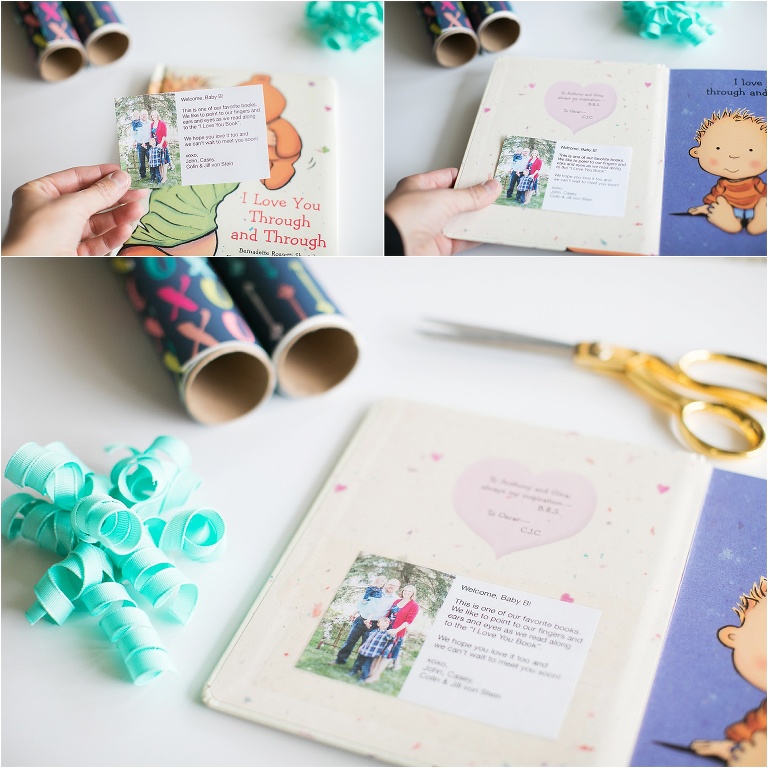 I've been invited to a couple baby showers that requested a baby book in lieu of a card, to help build baby's library.  I LOVE THIS IDEA.  But, take it a step further and include a photo of YOUR family with the inscription.  I especially love this for out of town friends, to keep your family's faces present in baby's life.  It's SO simple.  In the example you see above, I used my inkjet printer and scotch shipping tape.  I promise you can handle that!
create a custom board book of names and faces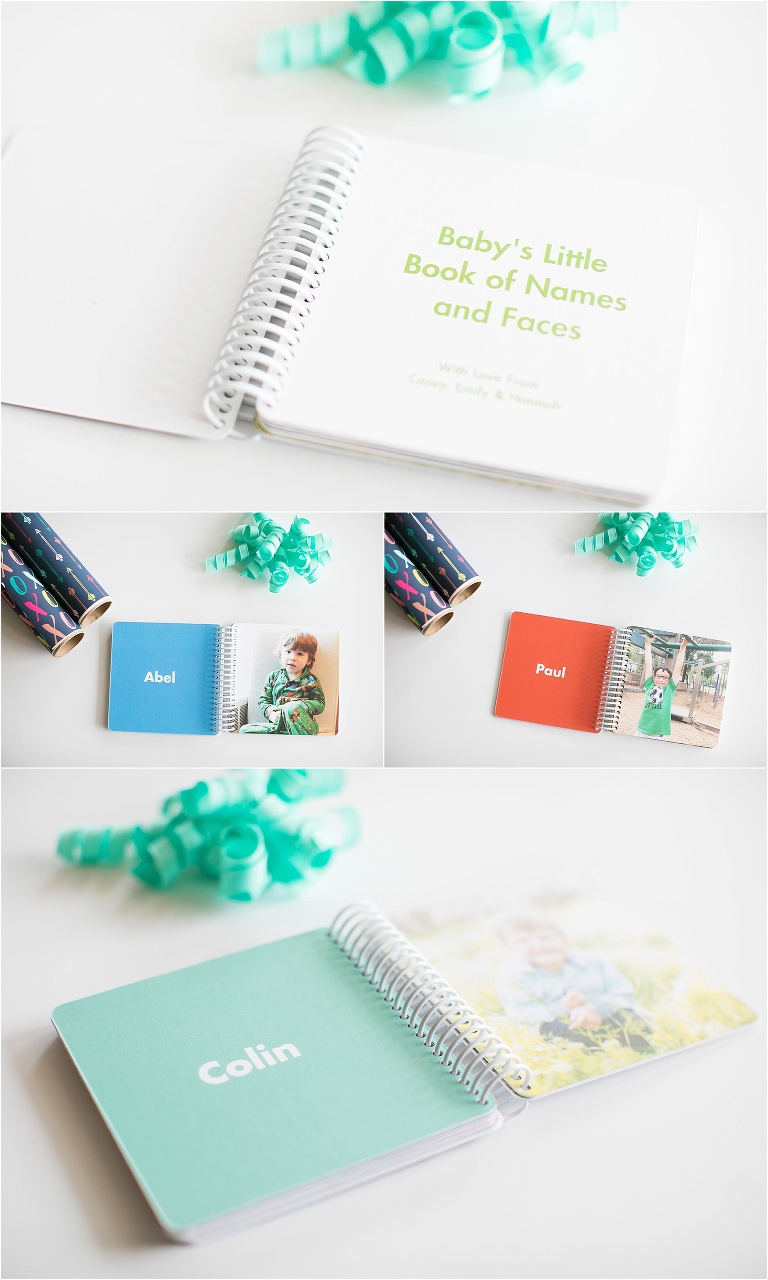 Ok, I'll admit this one seems a little more difficult than the last idea, but Pinhole Press makes this SO EASY with their photo books for kids!  The drag + drop template allows you to include 11-21 names and photos so it's perfect for identifying extended family members.  You can also coordinate a group gift with friends (as seen above).
What do you think?  Simple enough?  I think so!
Want more ideas on how you can use your photos in meaningful ways?  Check out some of my older posts and follow Miss Freddy on Instagram + sign up for my FREE monthly newsletter for new ideas!
SaveSave