Dang!  This is my 100th blog post.  ONE HUNDRED POSTS!  Coincidentally, it happens to line up with my anniversary of launching Miss Freddy in Seattle.
While I totally did not plan that, when I realized both milestones were happening simultaneously, I knew I had to do something fun to celebrate.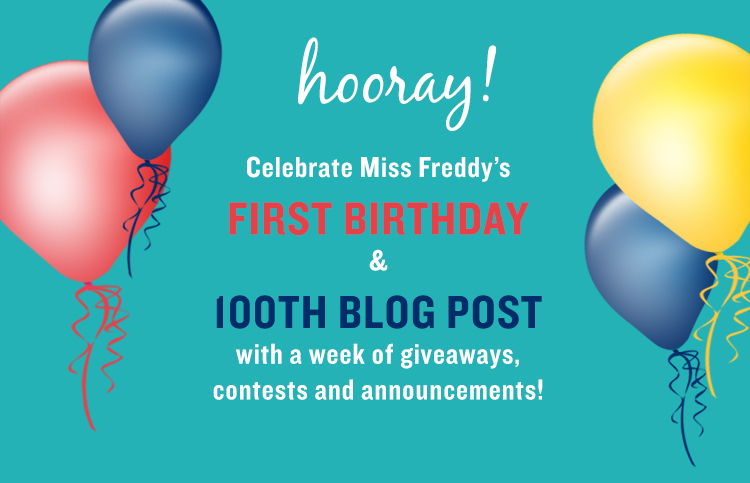 The theme of the week is 'Freddy's Favorites.' Throughout the week there will be a photo contest, a giveaway for my favorite local spot, a giveaway for my favorite online spot AND the announcement of my annual holiday mini sessions!  Can I get a 'WOOHOO'?!  [you should probably subscribe to my blog feed so you don't miss anything!]
"Freddy's Favorites" Photo Contest
To kick things off, I've selected a favorite photo from each of my sessions over the last year [valentines photo booth & mothers day minis not included].  The photos have been shared on my Facebook page, where you can vote for your favorite image.  The family with the most 'likes' will win a FREE HOLIDAY MINI SESSION!
Voting will be open until Friday, June 13th at noon PST.  Winner will be announced Friday afternoon!
Disclaimer: This promotion is in no way sponsored, endorsed, administered by, or associated with Facebook.