Using your photos to MAKE GIFTS is so much fun.  Need a gift for the person 'who has everything?'  Photo gift.  Grandma's birthday?  Photo gift.  Kids already have too many toys?  Photo gift.  Photo gifts are so much fun!  Here are my a couple of my personal favorites…
five amazing photo gift ideas
This year I discovered and fell in love with Artifact Uprising.  They have an app that makes ordering photos SO EASY and the company was founded by photographers who have a commitment and appreciation for top-notch quality.  I ordered their pack of 25 square prints for a photo wall I created in Jill's room and I AM IN LOVE.  Obviously I turned to Artifact Uprising again when it was time to find the perfect photo gifts.
wood calendar
This calendar is minimally and beautifully designed to showcase your photos.  It comes with a magnetic wooden clip board which is perfect for a variety of display options.  Even better?  You can use their app to drop photos into the template in SECONDS.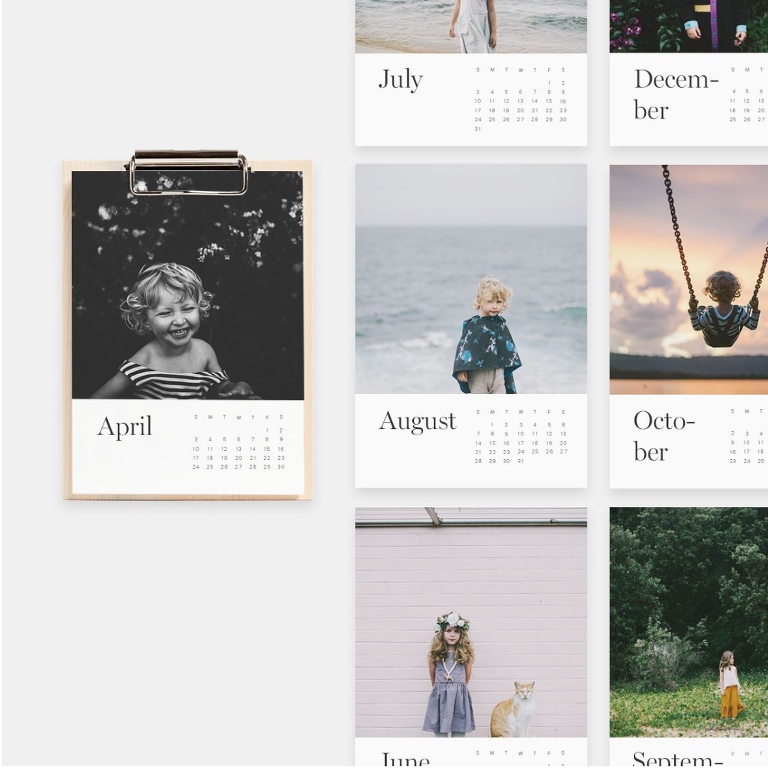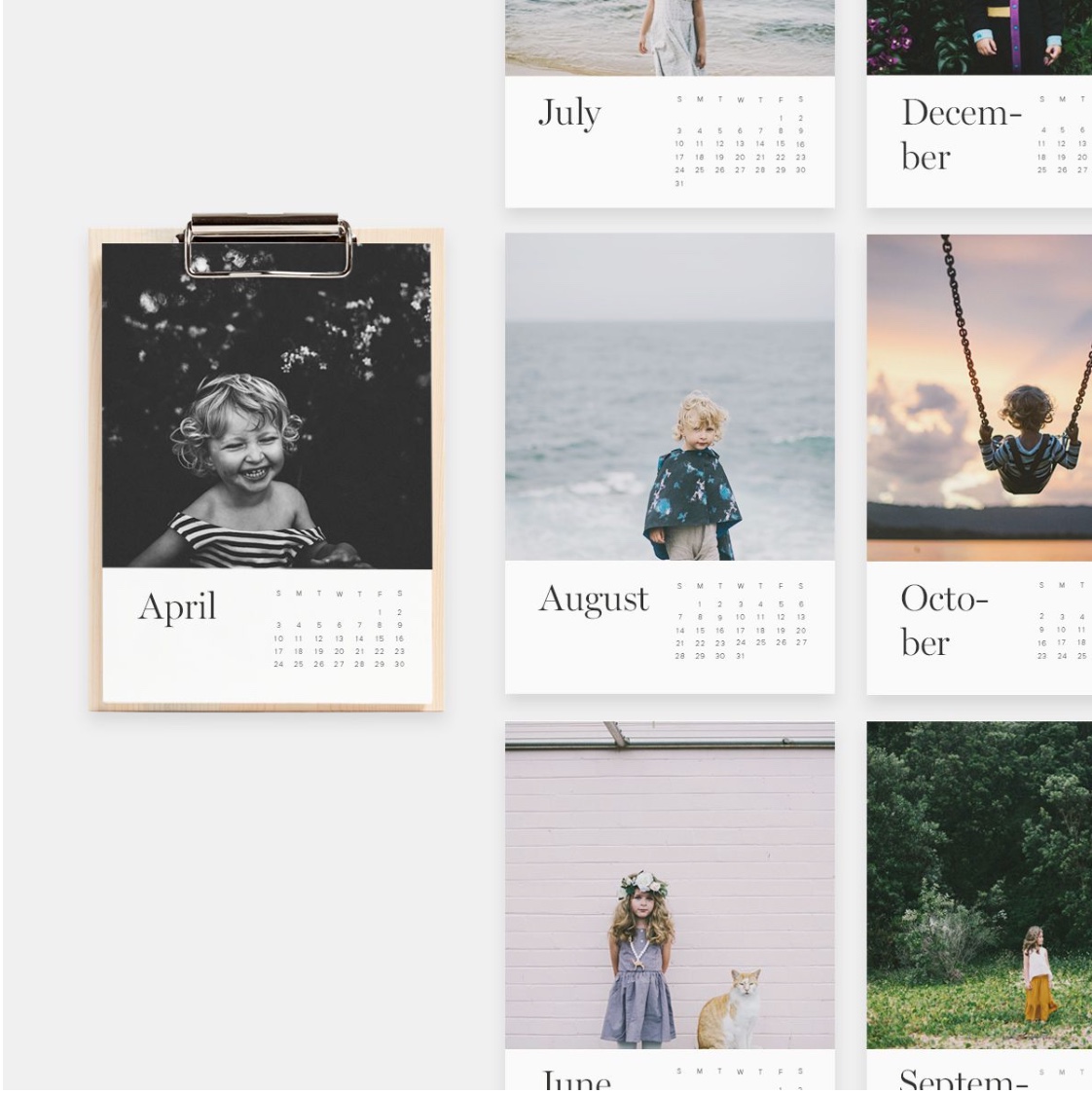 wooden quote box
If you're having a hard time narrowing down your favorite photos from the year, this wooden quote box is the perfect gift idea!  There are four beautiful designs to choose from (or blank if you prefer that) and you can fill it with Artifact Uprising's beautiful prints or other various keepsakes.
names & faces puzzle game
I adore Pinhole Press's personalized photo gifts… especially for kids!  Isn't this names & faces puzzle SO CUTE?  You can make a set using extended family photos, playgroup pals, or maybe even have your child dress up in fun costumes (like police officer, ballerina, etc).  Don't forget to include the family pet in the fun!
hanging wall calendar
I made these wall calendars two years ago for the grandmas (and great grandparents) and they're still talking about them.  Very cute and SO SIMPLE to design!  I love how Pinhole Press uses very simple, clean designs so that your pictures are always the focal point of the gift.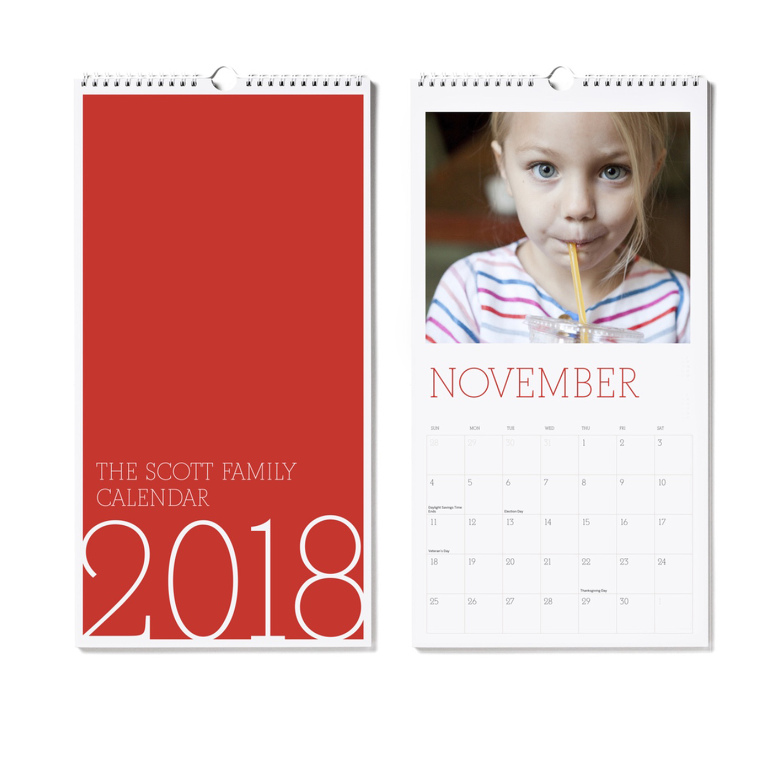 memory game
I know I've shared this memory game before, but it's just MY ABSOLUTE FAVORITE THING!  It's the cutest idea and so unique.  They have many designs to pick from so you can do a more festive holiday design or something like the one below that'll work year round.  I've made these for clients, family, friends, and of course my own kids.  It's always a hit.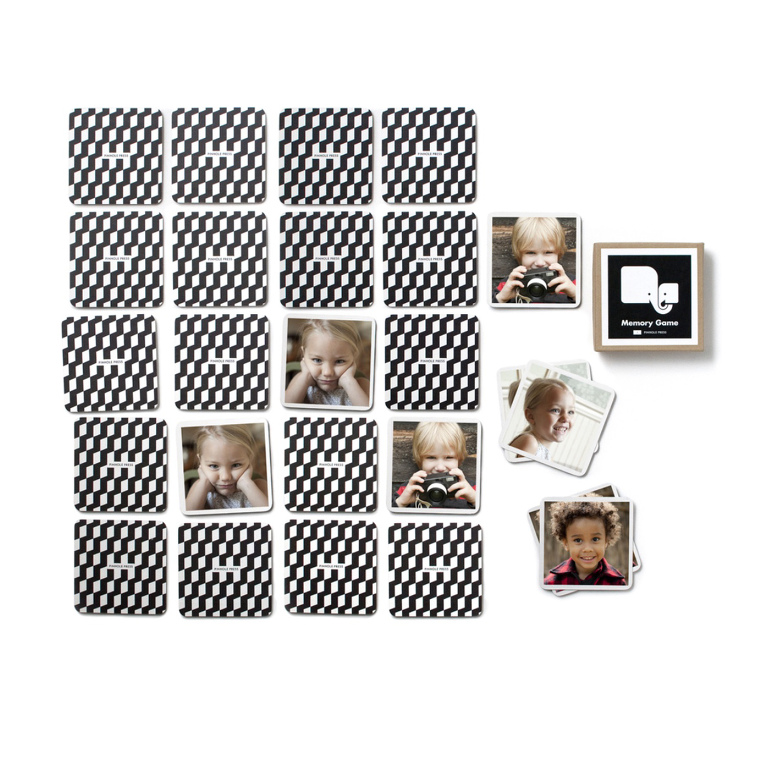 Disclaimer:  This post contains affiliate links. If you purchase a product through an affiliate link, I receive a small commission.  I appreciate your support of my small business!
SaveSave