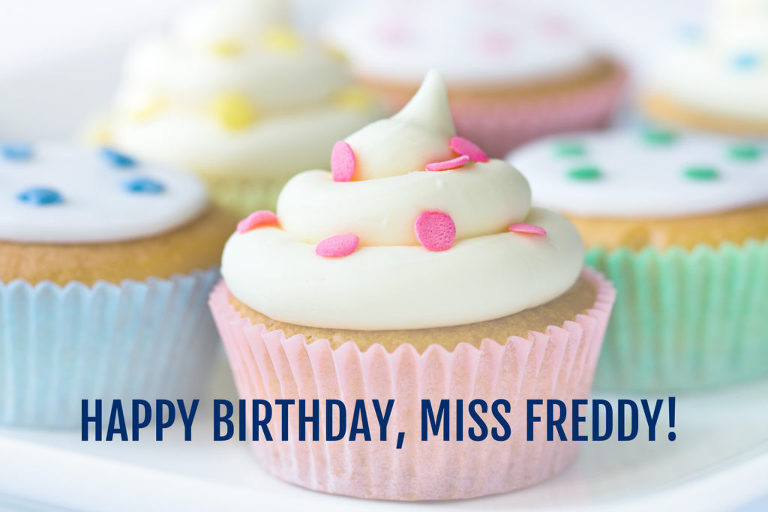 Can you believe Miss Freddy is SIX YEARS OLD?! Let's celebrate with a little trip down Memory Lane…
The History of Miss Freddy
2010: I launched my photography business in Minnesota. I was working full-time at Target's headquarters, so the photography was very part-time. My business was called "Smile Upon Your Face Photography."
2011: I started photographing weddings and rebranded as "Casey V Photography". I continued to grow my client base and opened a cute studio space.
2013: We moved to Seattle and I used the move as an opportunity to completely rebrand my business, retire from weddings, and focus on photographing kids and young families.  "Miss Freddy" was born in June 2013! 
2016: We moved to Golden, Colorado and I began building a client base here from scratch.
2017: I got certified as a Professional Photo Organizer and expanded the Miss Freddy brand to include photo organizing services (which are now much more popular than my photography services)!
giveaway #1
Every year I celebrate Miss Freddy's "birthday" with a giveaway or contest and this year I've decided to do THREE giveaways, one for each facet of my business: photography, photo organizing, and online courses.
Today's giveaway is for ONE MINI PHOTO SESSION ($299 value)! The winner can choose from my Minneapolis, Seattle, or local (Denver/Boulder) mini sessions. The session must be redeemed in 2019 so verify the dates work for you before entering the giveaway. (Minneapolis is July 14, Seattle is July 27/28 or November 2/3, and Denver is September 14/21). If you've already purchased a mini session, you can enter the contest and your session will be refunded if you win the giveaway.
The contest will close Sunday night. The winner will be announced Monday, June 24th.
a Rafflecopter giveaway