Friends, I need your help!  You see, I don't know anyone in the Seattle area [yet].  But I'm hoping my friends have friends who have friends who will be my friend. You get the idea.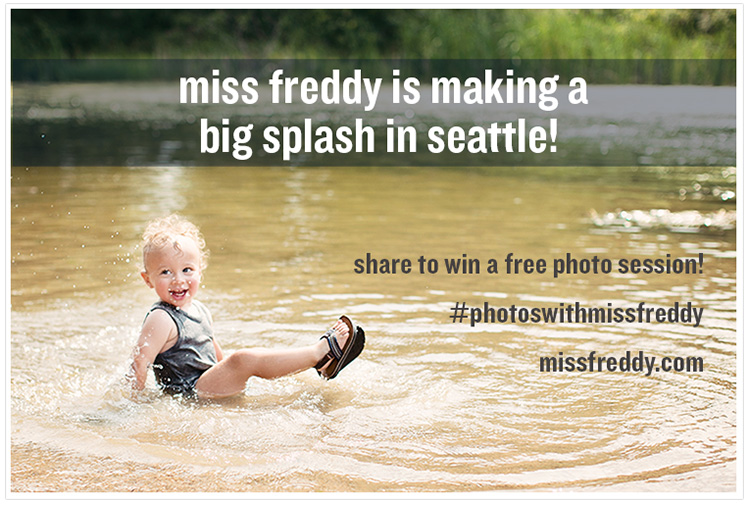 SHARE TO WIN a $25 Amazon gift card (my fave + based in Seattle!) and one lucky Seattleite will win a free photo session with Miss Freddy!!!
To Enter:
Share on Facebook and tag Miss Freddy (click the facebook icon below- so easy!)
OR share the photo above on Instagram with the hashtag #photoswithmissfreddy
OR share the photo above on Pinterest with a link to Miss Freddy
OR email a friend in Seattle and tell them about the free session giveaway!
Leave a comment below to let me know how you've shared (include your city, state).  I'll pick two random winners on July 22nd.