Know what moms love? Photos of their kids. And showing off photos of her kids. That's why these fun photo gifts from Pinhole Press are EXCELLENT choices for Mothers Day!
All About Mom Book
I purchased two of these 'All About…' books last year to send the Grandmas for Mothers Day. They were a HIT! The Pinhole Press website has the template pre-built for you, including the prompts. Drop a few photos into the template and that's it (seriously, takes seconds to make).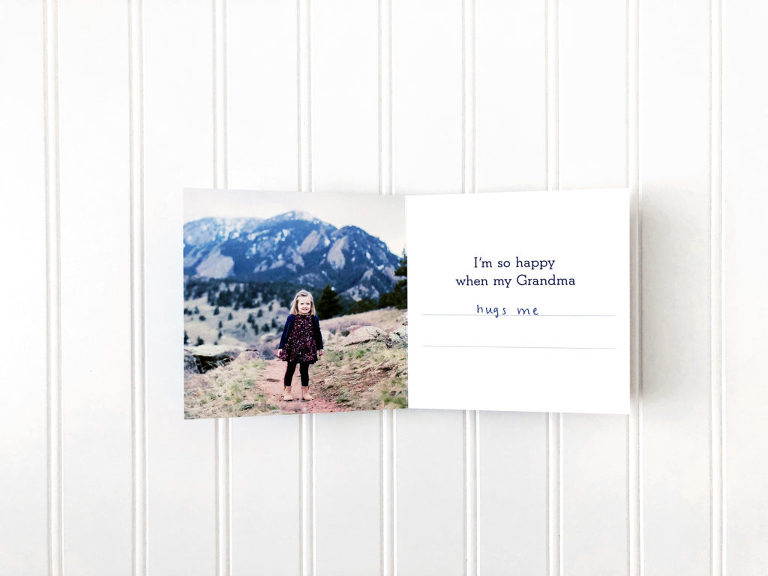 When the book arrives, ask your kids to answer the prompts and write their answers in the book (or if your kids are old enough, have them write the answers- adorable!). A super easy + personalized Mothers Day gift!
Brag Book
Brag books make a great gift for moms + grandmas. These tiny albums tuck right into a purse and are an impressive way to show off new photos of your (grand)kids. (Remember the days before social media when people carried around photos in their purse? It was great. We should still do that!)
You can design a brag book in a few minutes at the Pinhole Press website. This one is the black leather option:
They have really cute ones with fabric covers too and they're all only $24.99!
win $50 at Pinhole Press!
***CONTEST HAS CLOSED***
Guess what?! Pinhole Press saw the Photo Gifts series I've been sharing on Instagram this month and kindly offered to give away a $50 gift card so one of my followers can purchase the items I've been gushing about (or any item from their site) for FREE! Enter using the Rafflecopter below.
a Rafflecopter giveaway