If you've been here for awhile, you already know that Pinhole Press is my go-to website for photo gifts.  I think they have such fun, unique photo gift ideas… and the quality is awesome!  
In preparation for the holidays, I've pulled together my favorite photo gift ideas for KIDS… all from Pinhole Press.  Everything is under $30 and takes only a few minutes to design.
1. Elf Memory Game
My kids love playing memory game (and it's something I actually enjoy playing along with them).  I was THRILLED to see this new Elf memory game design from Pinhole Press!  It's THE MOST ADORABLE THING!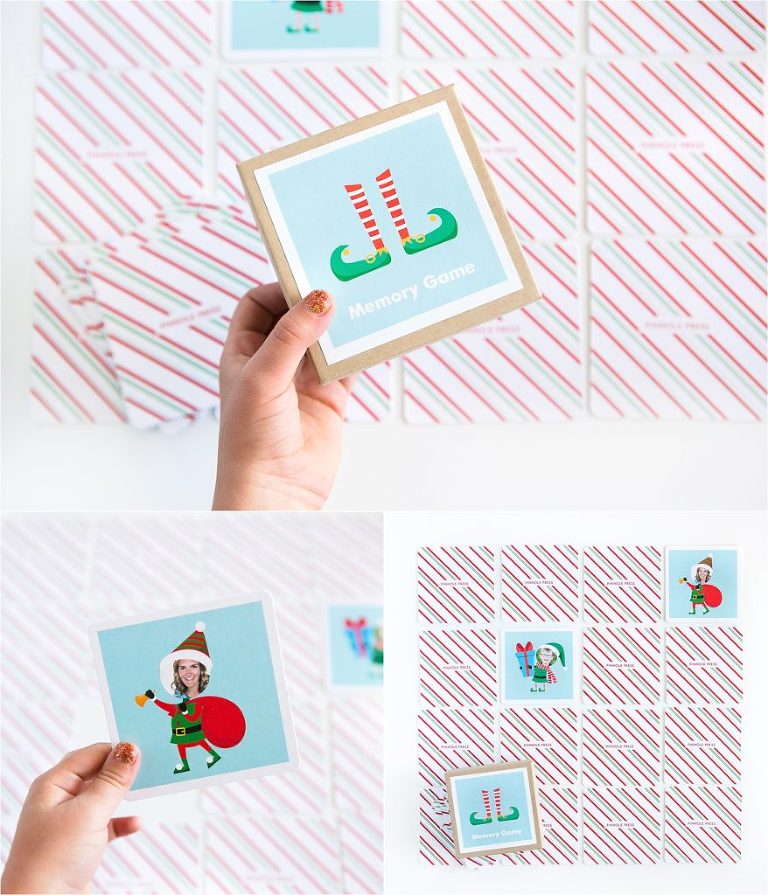 Drop in faces of your family members to customize the game (seriously, how cute is this?). It comes together in seconds on the Pinhole Press website. They offer multiple designs if you're not digging the Elf theme- some are more neutral and can be enjoyed all year long.
2. Polaroid Magnet Set
Have a bunch of everyday photos sitting on your phone's Camera Roll? Your kids would love to see them!  This fun set of magnets is a really fun way to get your photos into their hands.
It's easy to swap out photos for the seasons or even build a little collection over time that covers the entire fridge!
3. All About 2019 Book
Isn't this All About 2019 Book from Pinhole Press a fun idea? The book comes pre-formatted with prompts that you can complete at the website (by typing your responses) or you can leave it blank and hand write your responses after the book arrives (shown below).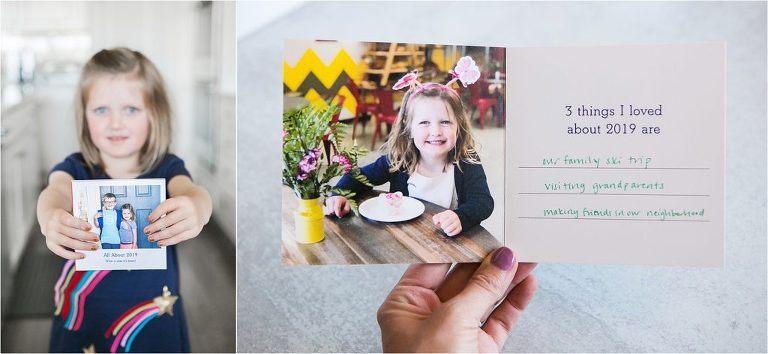 Kids LOVE looking at photos of themselves and reading "their" story so this book is a really fun gift to wrap up the year!
This post contains affiliate links. If you purchase one of these items using my affiliate link, I will make a small commission. Thanks for supporting my blog and helping me create more free content!