Shopping for fall looks is my FAVORITE.  I love all the warm, rich colors of fall and the cozy textures. Once again I turned to Old Navy to create some looks that I love that are versatile and affordable (wait for a 30-40% off online coupon code and they're even MORE affordable!).
Best of all, they're comfortable (no complaining kiddos!) and these outfits will work all winter long.  I'd love to see a few of these outfits on some friendly faces at my Fall Mini Sessions in Colorado or the Midwest!
So, grab your Pumpkin Spice Latte and enjoy these adorable fall looks!
WHAT TO WEAR FOR FALL FAMILY PHOTOS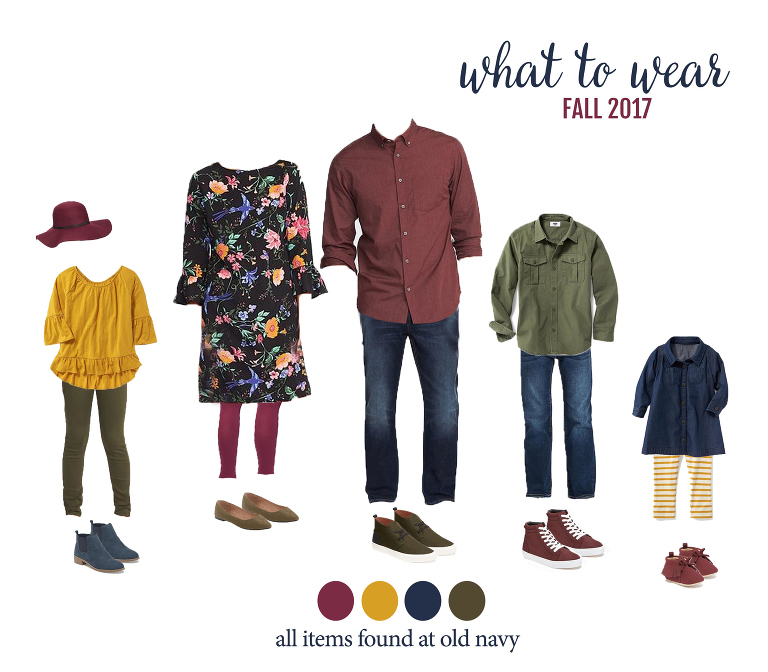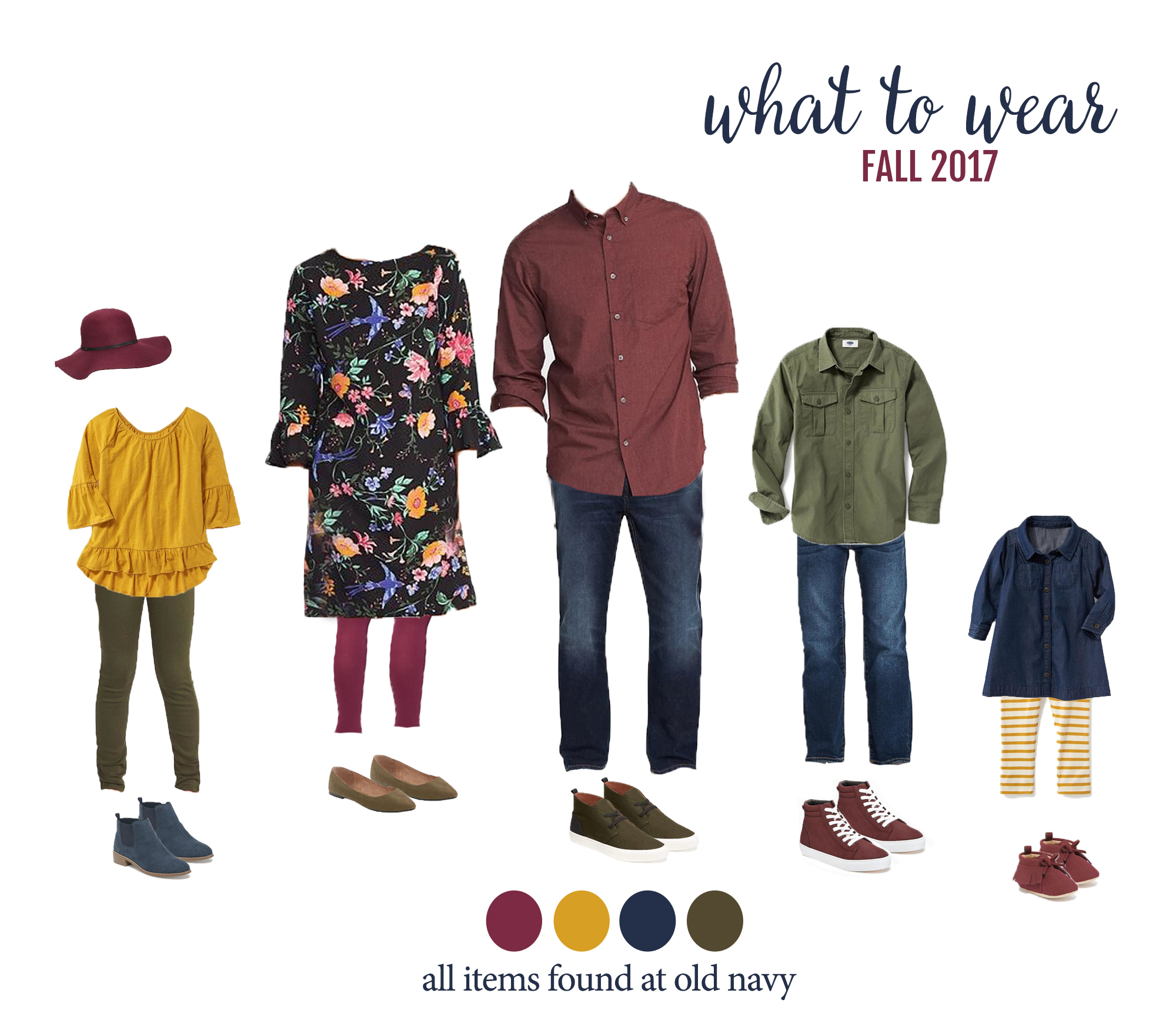 girl:  hat  I  shirt  I  pants  I  shoes
dad:  shirt  I  pants  I  shoes
mom:  dress  I  tights  I  shoes
boy:  shirt  I  pants  I  shoes
baby:  dress  I  leggings  I  shoes
Looking for more outfit inspiration?  The items aren't instock anymore, but you can check out last year's fall looks or earlier fall looks to get more fun ideas!
Disclaimer:  This post contains affiliate links.  If you purchase a product I recommended, I receive a small commission.  I appreciate your support of my blog!