Pulling together outfits for a family photo shoot can be so hard! That's why I love Old Navy- they coordinate colors across the entire family and you won't have to drop an entire paycheck. They make it easy to find what to wear for spring family photos!
Check out these simple spring looks I put together from OldNavy.com.  They're cute for spring + summer photo sessions.
WHAT TO WEAR FOR SPRING FAMILY PHOTOS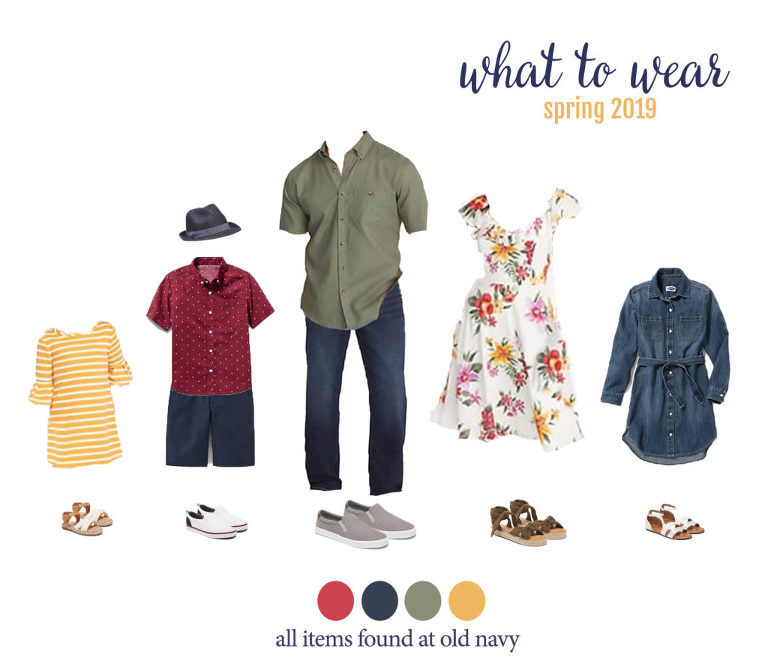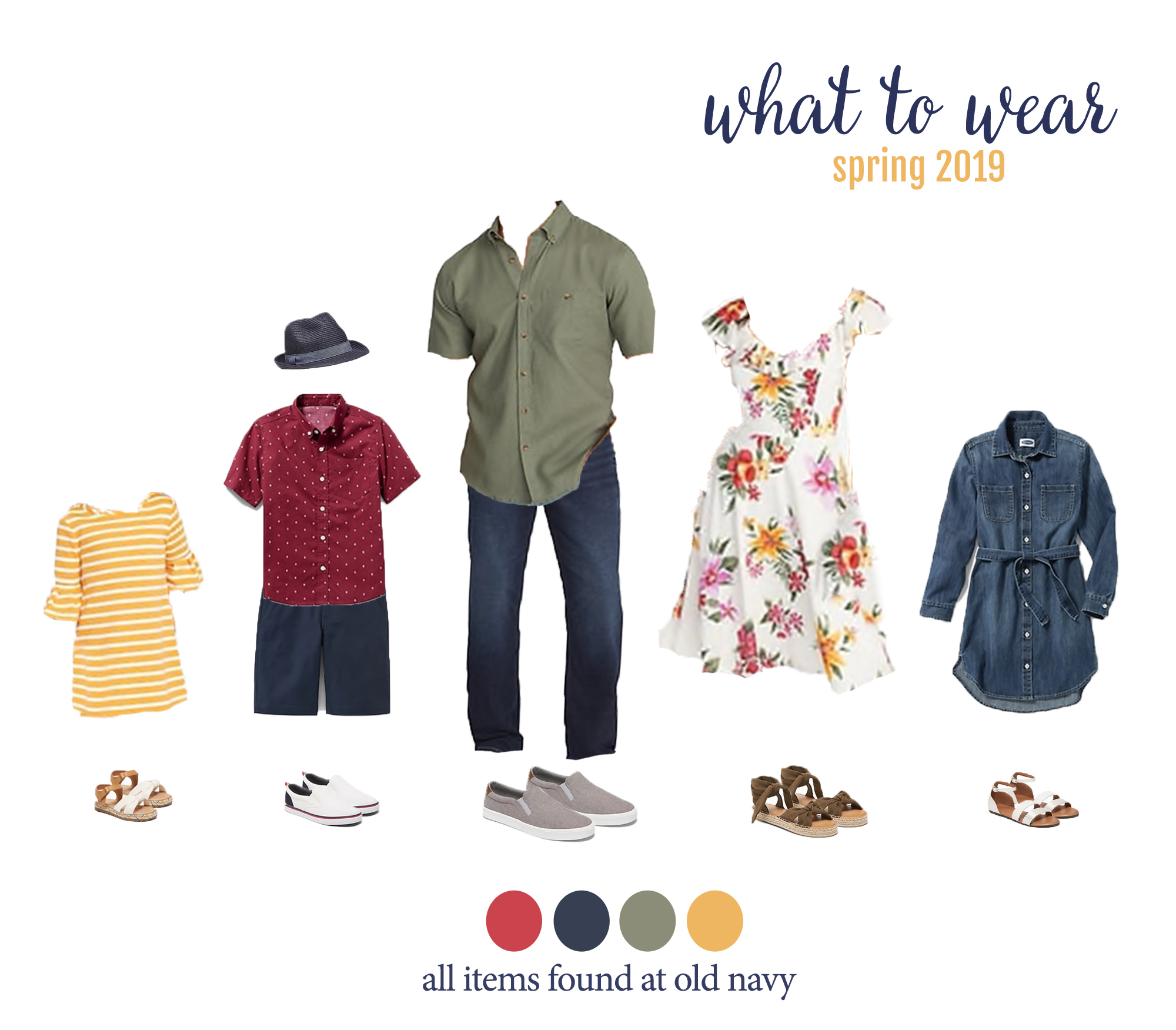 baby:  dress  I  shoes 
boy:  hat I shirt  I  shorts  I  shoes
dad:  shirt  I  jeans  I  shoes
mom:  dress  I  shoes
girl:  dress  I  shoes


Looking for more outfit inspiration?  Check out all the 'what to wear' posts that I've created (I doubt the items will still be available at oldnavy.com, but you can still get some general ideas)!
Disclaimer:  This post contains affiliate links so if you purchase a product through an affiliate link, I receive a small commission. Think of it as paying me a little styling fee… that doesn't cost you anything extra (win win)!