Are you a Mac user? Do you ever run out of space on your computer or feel things are running too slow?
I did an Instagram Live recently with 3 quick tips to clean up your Mac!
---
3 Tips to Clean Up Your Mac
In case it's hard to see the screenshots in that video replay, here's a summary:
Purchase the Clean My Mac Program.

It will automatically scan the computer, delete system junk, check for malware, speed up the computer, an Uninstaller and MORE! It's the simplest way to cleanup your Mac- no technical knowledge required!

Save 10% with code MISSFREDDY. They also have a Clean My PC program.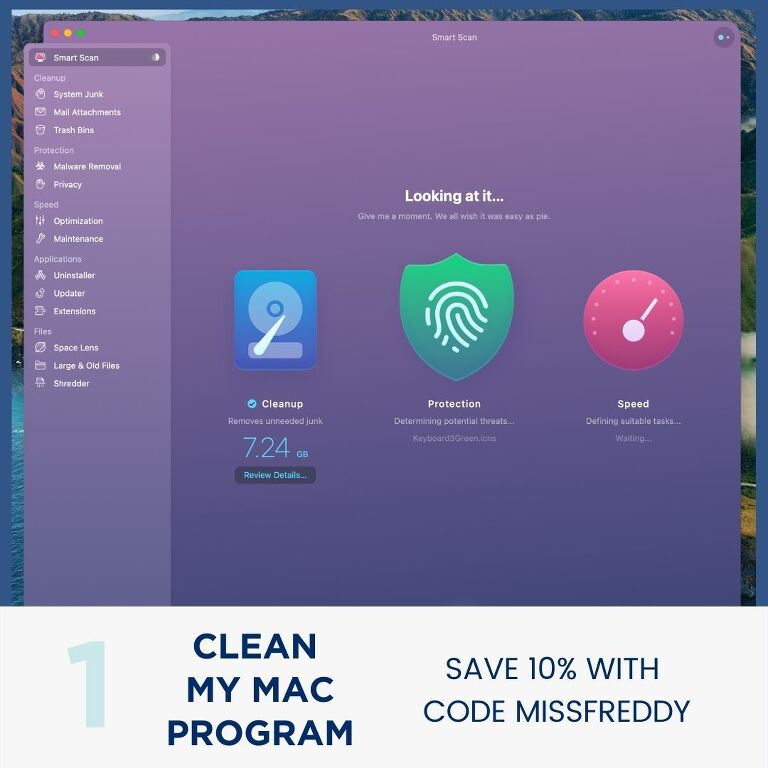 2. Optimize Storage.

If you pay for iCloud, you should NEVER run out of space on your device (computer OR phone). That's the whole point of iCloud!

Enable 'optimize storage' in iCloud Photos and iCloud Drive which will automatically frees up space as you add more items to your computer.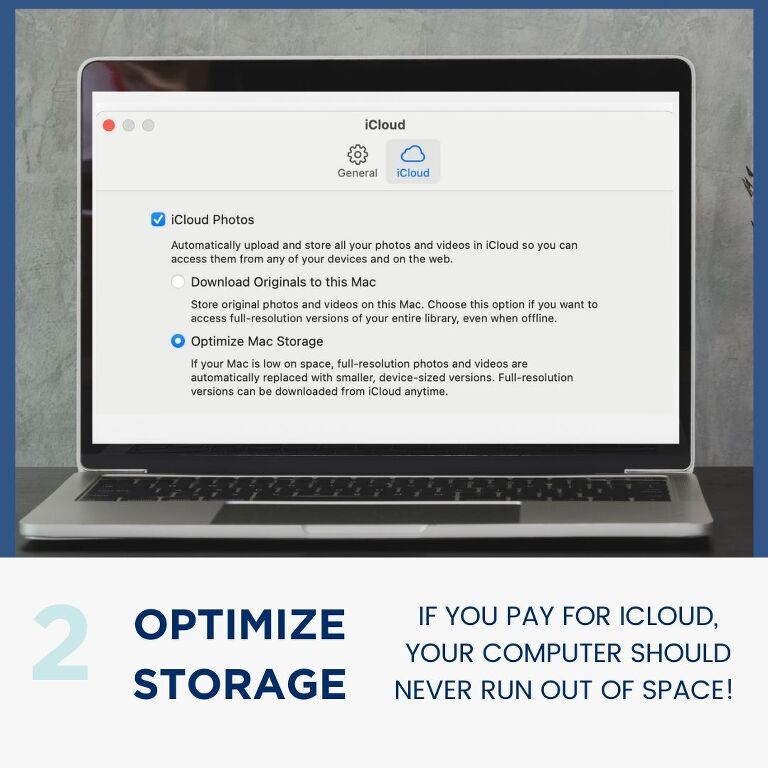 3. Review Storage.

Click the Apple icon in the top left corner of your computer, then About This Mac. Find the Storage Tab to review the state of your Mac's storage. You'll be able to visibly see what's creating the problem.
Then click Manage to get into more detail. You'll be able to see smaller categories of the items taking up the most space. Click Documents/Large Files to review specific large items you may be able to purge to create more space.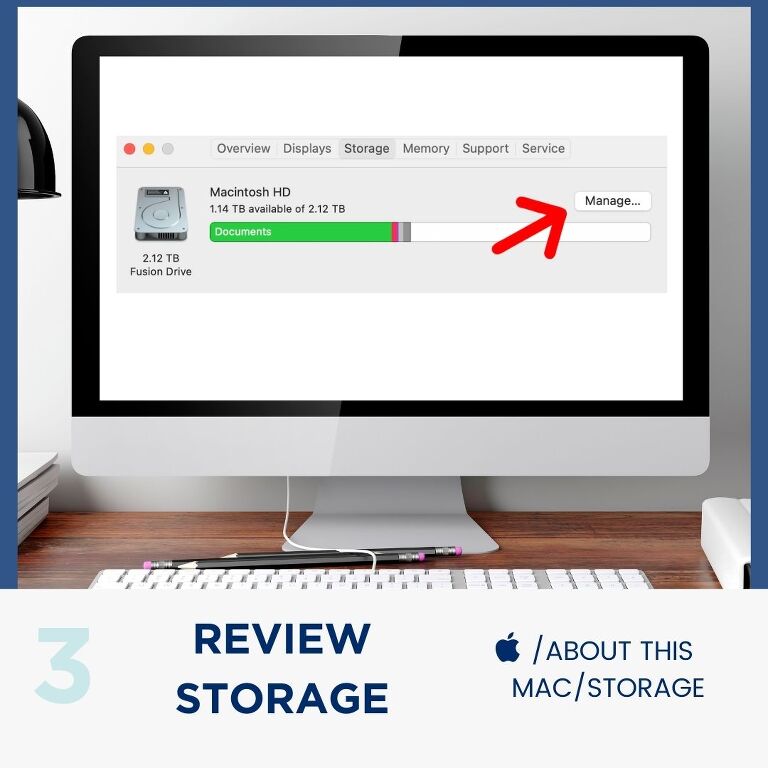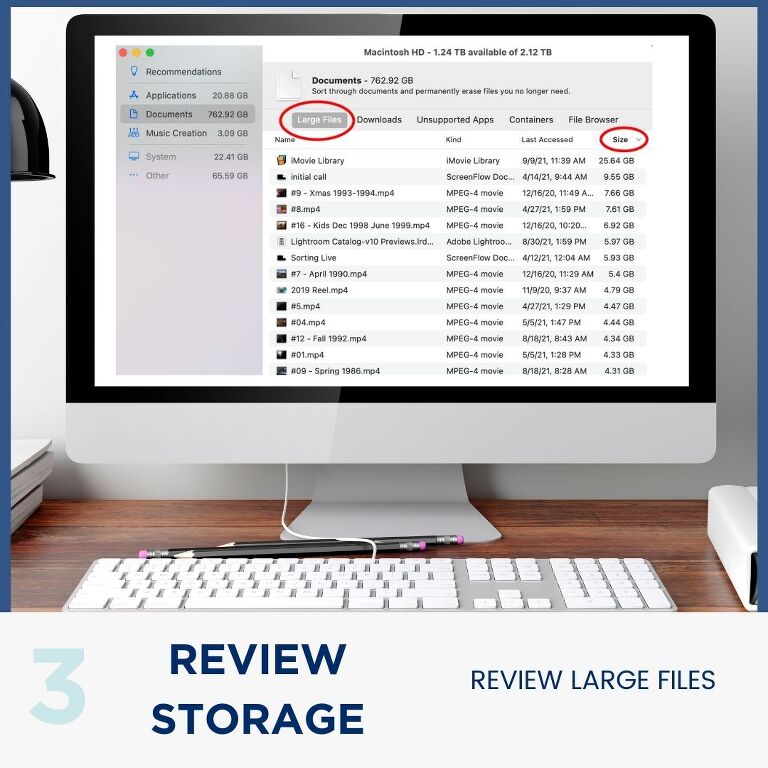 ---
Was that helpful?
You may like my Mac Basics course! Whether you're brand new to Mac or have been using one for years, there's a LOT to learn! This self-paced online course will teach you the basics of using a Mac computer so you can get MORE out of your investment, navigate your computer quicker + easier, AND take advantage of all your Mac has to offer!