I love, love, love the Notes app on my iPhone + Mac (I keep them synced in iCloud) for organizing my life AND business.
Recently I did an Instagram Live with my tips using + loving the Notes app. You may be able to apply these techniques to a different Notes app (like Evernote, Google Keep, One Note) if that's what you use.
Here's the replay:
Here are the slides I shared in the Live: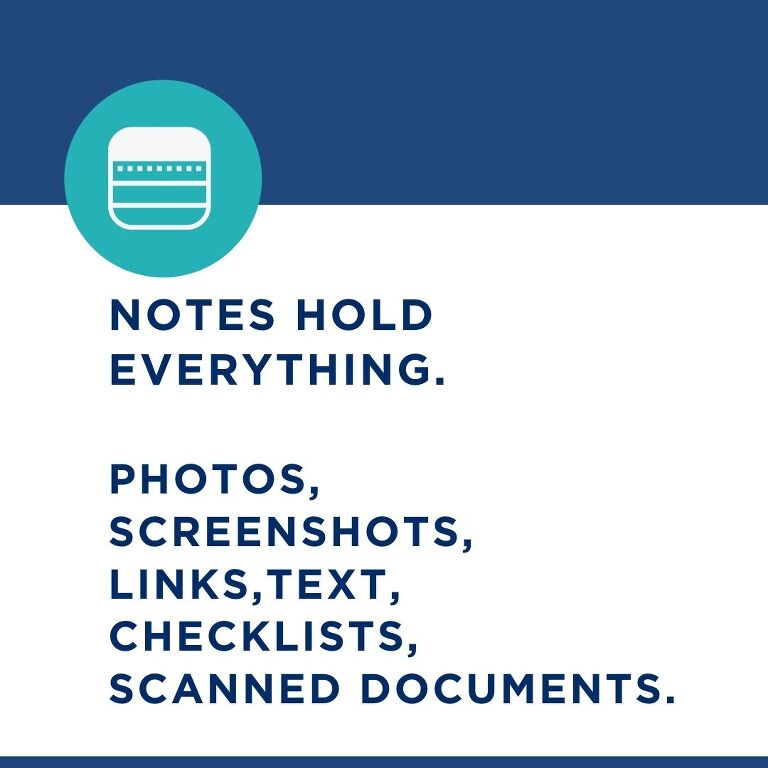 Notes truly hold my whole brain. I save screenshots, photos, tips, recipes, inspiring quotes, work items, and more. I reference them daily and use iCloud to make the notes sync seamlessly between my iPhone + Mac computers.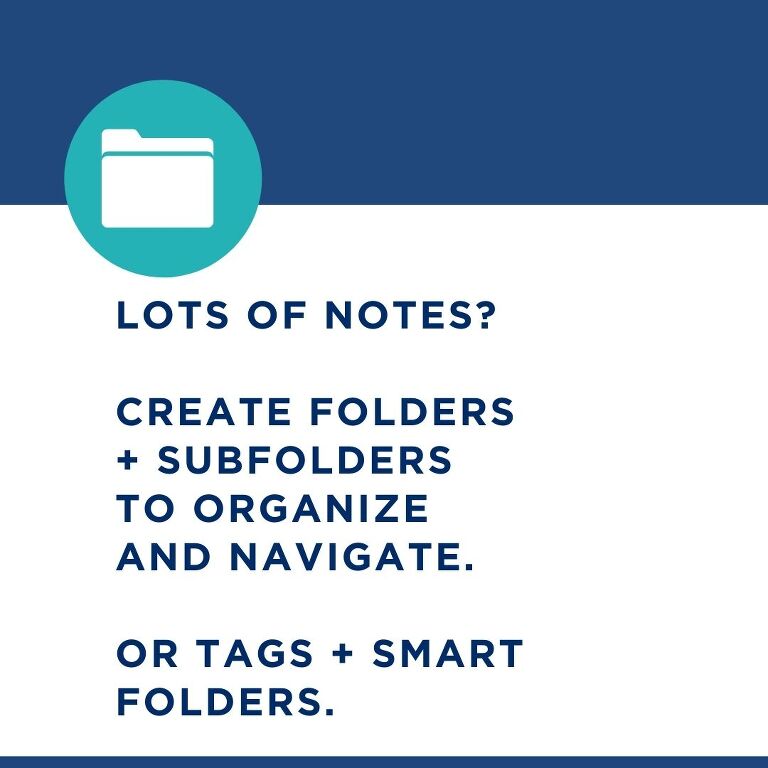 As my list of Notes started building, I found it was better to file them into Folders + Subfolders so I could find what I needed faster. I created high-level categories (ideas are below) and then created subfolders within those. The folder structure tamed my long Notes list and made it easier to navigate/organize.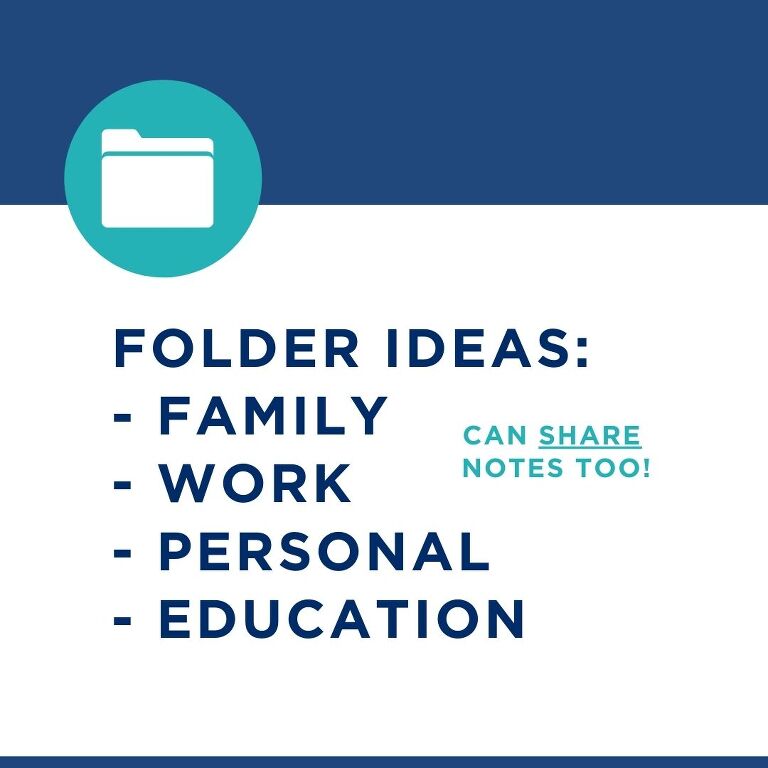 If you're a Mac user and sync the Notes in iCloud, it is MUCH faster + easier to create your folders and sort on the computer. I clicked on the "Notes" folder at the top and sorted every Note in there until my Notes said 0. I also deleted Notes I no longer needed to clean things up. In total it took about 10-15 mins to sort everything and then those changes synced to my iPhone.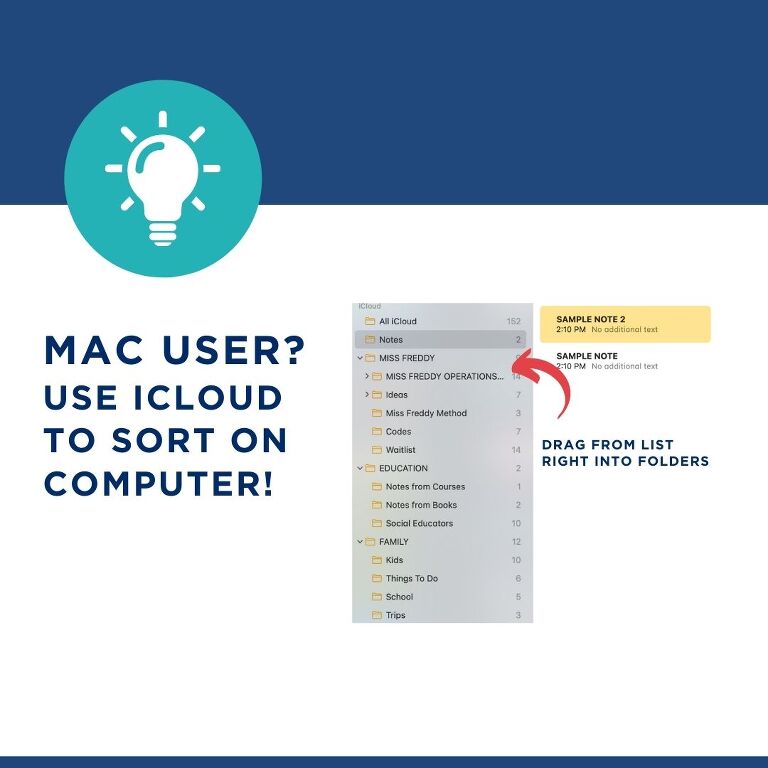 The Search feature is really powerful. It can even find text within your photos or screenshots. Blows my mind!
If you store your screenshots in Notes, your camera roll can be devoted to Photos + Videos and feel a lot less cluttered.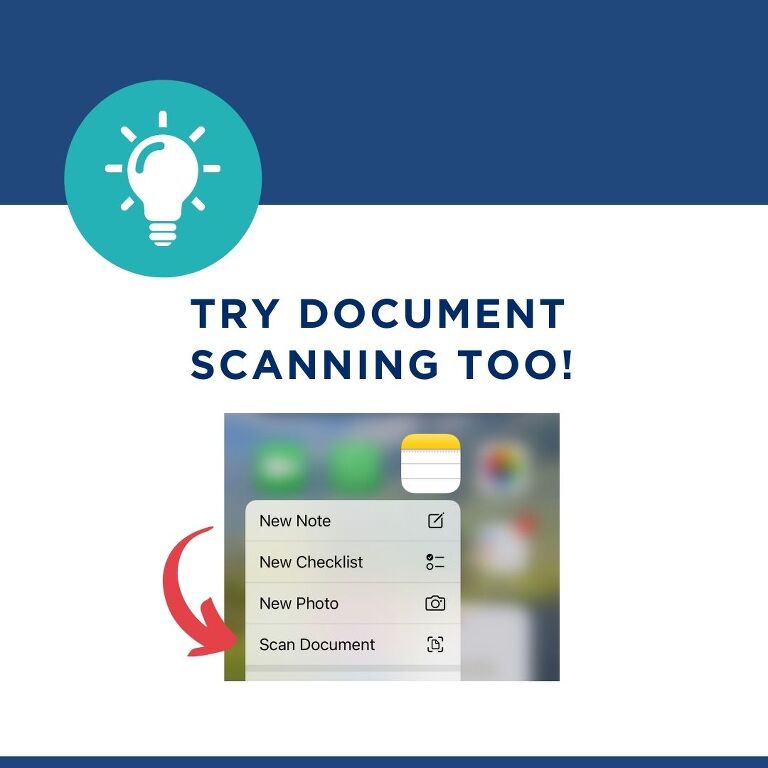 Document scanning is built into the Notes app when you long-press on the icon on your Home Screen. You can scan docs and turn them into PDFs- I use this when I need to sign contracts or hold onto a document I don't want to physically keep around the house.
I hope these tips help you fall even more in love with the Notes app!