I made my first family yearbook in 2011. A friend introduced me to a system called "Project Life" and I put together a photo book on their website. Over the years my process changed… with the release of the Project Life App I started designing weekly pages right on my phone and turning them into photo books at the end of each year (printed through Blurb). Two years ago I shifted to monthly page designs instead of weekly, in an effort to simplify. I love the Project Life App and my eight completed family yearbooks. But this year I've decided to simplify even more and design my Family Yearbook through a photo book website.
If you've been following me over the years because of my Project Life sharing, I feel I owe you more clarification on this decision (if not, just scroll to the next section). What it comes down to is this: Project Life is a system built by scrapbookers for scrapbookers and I'm not a scrapbooker. It's full of beautifully designed cards to document any + every occasion, and provides opportunities to exercise incredible amounts of creativity. But I didn't enter into memory keeping as a creative exercise… for me it's all about telling my family's story, the simpler the better. After continually trying to simplify my Project Life process, I've realized- I can be more efficient with a different system.
getting started: photo selection
No matter what system you choose, today I want to share a tip to make your memory keeping project quicker and easier to complete. The key to efficiency is focusing on one thing at a time. This means sitting down to do ALL of your photo selection in one batch. Then designing all of your pages in one batch. Finally, adding all of your journaling in one batch. Focusing on ONE task at a time really helps you get into 'the zone.'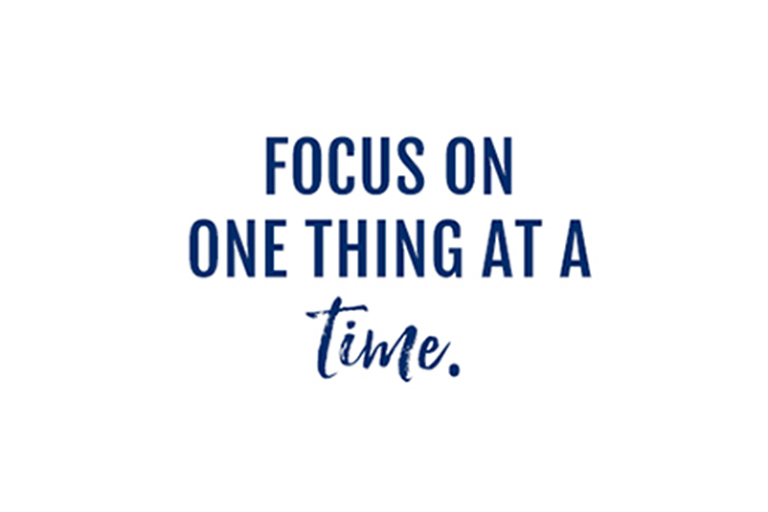 In my opinion, the most important step is selecting the photos you'd like to include. Think about it: if you try to create a photo book by beginning with ALL of your photos from a given year, it'll feel overwhelming. You'll spend hours in the design phase trying one photo, then swapping for another and ultimately run out of time and abandon the project entirely.
But, when you start the design phase with ONLY the photos you've decided to include… it's simple! You dump the photos you've pre-selected into the pages, make quick design decisions, and DONE!
how to select your favorite photos
So, what's the best way to DO the photo selection? Personally, I think it's easiest on a computer, where you can see a larger preview of the images. I love using the free program, Adobe Bridge, to select my favorites.
Here's a tutorial for flagging your favorite photos in Adobe Bridge:
[This video is an excerpt from my Organizing Old Photos course.]
(Another option: if you use Apple Photos as your photo viewing program, you can click the heart icon to mark a photo as a favorite. This will add it to the Favorites album, where you can 'select all' and export into a folder on your Desktop.)
my approach to photo selection
I'll start by saying THERE IS NO RIGHT OR WRONG here. It's totally personal. You do you, friend. But, in case it's helpful, I want to add my thoughts. And I can sum it up in one sentence:
Less is more.
'Less is more' motivated me to move from weekly page spreads to monthly summaries. 'Less is more' motivated me to take fewer photos on a daily basis. Less is more makes every photo MORE meaningful.
I've watched my kids page through our family yearbooks many times. I've observed them interact and ask questions about a single image on the page. And I've noticed they become overwhelmed and disengage when the books are too long. 'Less is more' holds their attention and makes them enjoy our family yearbooks more.
I've also encountered this concept over + over with my Photo Organizing business. Clients with hundreds of photos from a single birthday party. Thousands of photos from a vacation. A photo count that builds and builds (along with the feeling of overwhelm), with nothing to show for it. No printed photos or stories in the hands of your family because the volume has become too much to bear.
In closing… think about the 'old days.' We didn't grow up with an excessive number of photos of our childhoods. We may have a single photo from our 10th birthday party. That single photo holds ALL the memories and it's ENOUGH, right?
Just a few things to ponder, as you decide what makes the most sense for YOUR personal memory keeping. There's no right or wrong way to tell your story.