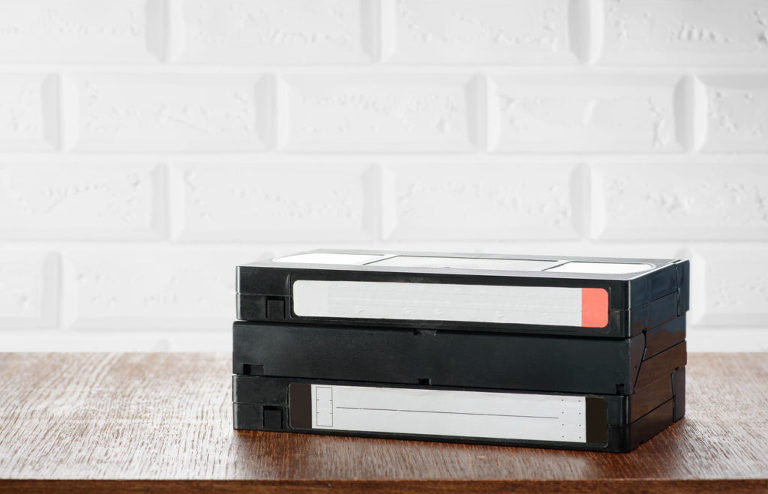 In order to convert video into digital formats, you'll need 3 things:  
– a computer
– a video capture device
– a video player that can play the format of tape/reel you want to convert

For most types of video tapes, it's very difficult (and expensive!) to get your hands on a playing device.  Even VCRs, a relatively recent technology in the scheme of video, are no longer in production.  So, most likely, you'll need to outsource your video conversion needs.  But, if you have the video player you need, the conversion process is actually quite simple!
How to Convert VHS Tapes
In order to convert VHS tapes you'll need a VCR to play the tape.  I have had great success finding working VCR players at Goodwill stores in my area (for usually $5-6).  My tip is to purchase more than one, if they're on hand at the store, just to make sure you find a working device.
Next you'll need to purchase a Video Capture device.  I personally use the Elgato Video Capture device (available on amazon for less than $100).  
From there, it's as simple as plugging the Elgato into the VCR and computer. The Elgato software will lead you through the conversion process- it's VERY user friendly. Here are some screen shots:
One thing to note is that the conversion happens in REAL TIME so if you're converting a 2 hour VHS tape, it'll play for 2 hours while the video is captured on your computer.

---
Go ahead and find out what memories have been hiding away on those old tapes!