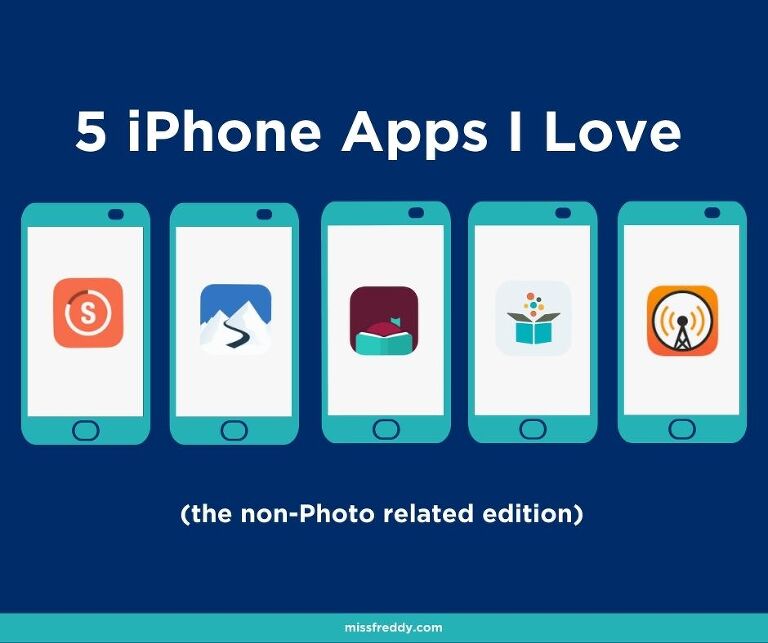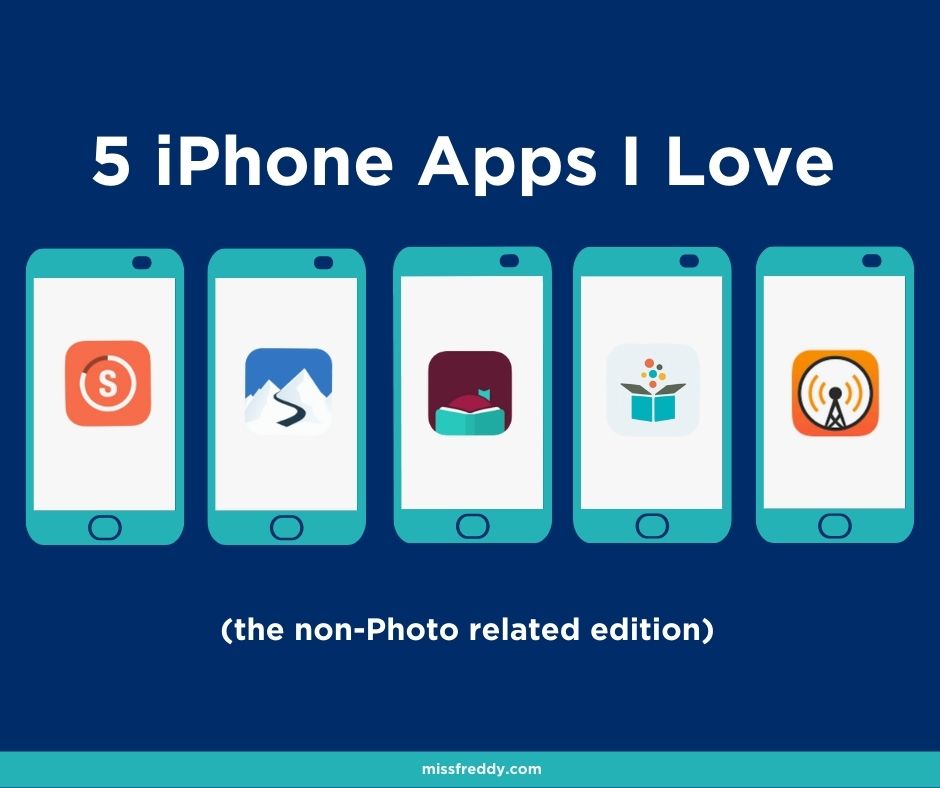 I was recently asked on Instagram "What are your 5 favorite non-photo related apps?" and it sparked some interesting conversation. (My weekly Q+A series on Instagram is so much fun… make sure you're following me over there!)
I wanted to elaborate more about these 5 iPhone Apps so here we go!
The Streaks App
This is the newest app on my roster- I started using it 6 months ago- but I am a huge fan. This app is for someone who is highly motivated by 'not breaking the streak' (this is me) and wants to establish some new habits. Setup your habits, the desired frequency and then tap the circle when you complete the habit. It shares your streak and it's been highly effective for me. For example, I'm on day 134 of being consistent about my evening skincare routine (and my skin is very thankful for that)! The app is a one-time purchase of $4.99.

The Slopes App
If you're a skier or snowboarder, this FREE app is awesome! It tracks speed, vertical, distance, time, heart rate and more as I ski. When I arrive at the mountain, I open Slopes on my Apple Watch and it automatically knows the mountain where I'm skiing. The phone app stores the cumulative totals for the season (or the lifetime totals if you've used the app for years). I love it!

The Libby App
I use this FREE app to checkout eBooks and audiobooks from the library. I have library cards for the county library and the Denver library and can login with both accounts, search inventory from both libraries, and join waitlists for books I want to read. When they become available, the eBooks are sent to my Kindle (to read for free!) and audiobooks can be listened to right within Libby. I read 60+ books last year and almost all of them were through Libby.

The Slice App
If you're a big online shopper, you may enjoy this FREE app (search "Rakuten Slice" to find it in the App Store). It links with my email to automatically pull all expected shipments into one screen so I can easily track packages. It also monitors for price changes and can submit price adjustment requests to earn you money (I mostly just use it for the package tracking though).

The Overcast App
Last but certainly not least… I use the Overcast app every single day to listen to podcasts. I used Apple Podcasts for many, many years but they made some updates I tried to embrace but eventually gave up and found a replacement. I MUCH prefer Overcast because of their Smart Speed function, the ability to make playlists, and how many things you can customize. Plus, it's free!