As a Professional Photo Organizer, I have never recommended Shutterfly as a backup solution. In my opinion, it's a nice printing and photo gift website, but has never been a solid storage option. Their recent announcements have made this even more true.
Here's what you need to know if you are currently using Shutterfly to store your photos!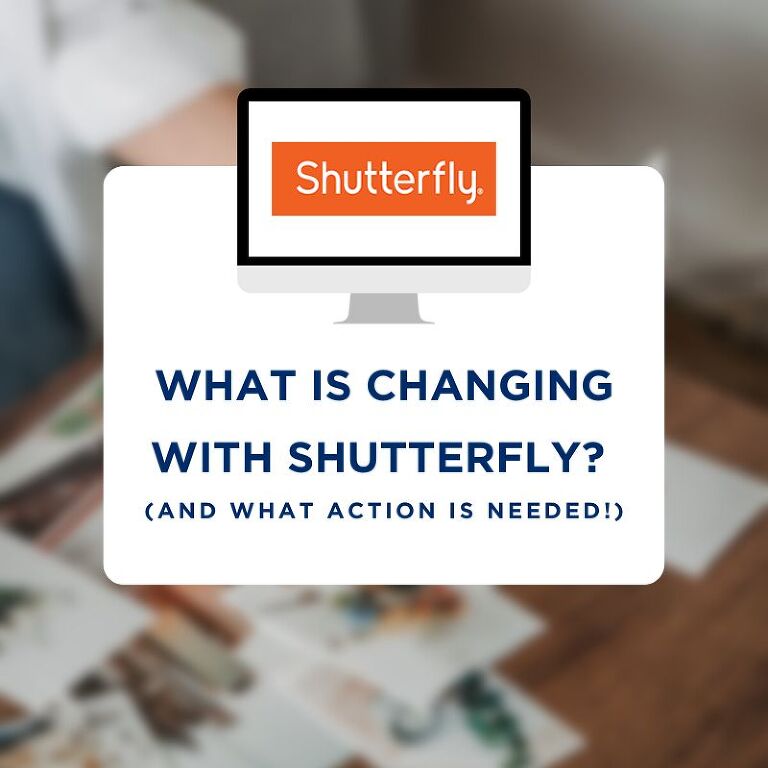 #1 Shared Sites are going away March 27th!
Shared Sites were popular for sports teams, group activities, family sharing, etc. You must download shared items OR save them to your Shutterfly account before March 27th or they will be deleted.
Your options for downloading from a Shared Site are to download each item one-by-one OR save an entire album to your Shutterfly account. You cannot select multiple photos to download at once through the Shared Site (super annoying)!
This page on the Shutterfly website has step-by-step tutorials for both options.




#2 Photos will be deleted for Inactive Accounts!
An account is considered inactive if an order is not placed every 18 months.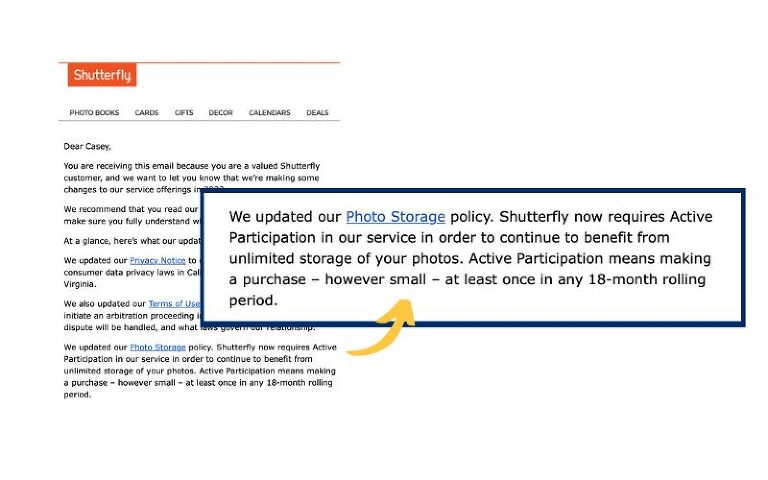 No matter when you last placed an order from Shutterfly, I highly recommend taking the time to download your photos from their website if it's currently the only place they're stored.
Unfortunately there is no quick download option so if these photos are saved ANYWHERE else, skip downloading them from Shutterfly.
How to Download:
Select no more than 500 photos. Use Albums or the number listed after a month to quick select.
Click the Download icon.
An email will arrive when the Download is ready. Click the link.
Download each of the 10 zip files from the link.
Unzip each one.
Repeat, repeat, repeat until you've gotten all of them.

Looking for a better backup solution? My Backup Bootcamp™ course has step-by-step video tutorials for both Mac and PC. It'll help you gather photos from ALL your devices, sort them into ONE comprehensive library and create a solid backup strategy.
Need 1:1 help? Book a Digital Consult with Miss Freddy and I can help you via screen share with Shutterfly downloads or other photo organizing troubles!