West Seattle is truly a gem.  We moved here a year ago and instantly fell in love with the community.  [
I wish I could say we heavily researched & intentionally chose West Seattle because of its awesomeness, but truthfully it was just a happy accident & I'm not that cool]
.  However we ended up here, it's been a blast exploring the area.  I invite you to take the quick drive over the bridge & explore for yourself.  Here are a list of my favorite activities in West Seattle!
---
With the gorgeous weather we have had the last few weeks, it makes sense to start with the outdoor fun.
Stroller Strides [babies & toddlers].  Their slogan "fitness for mom, fun for baby" explains it all.  Stroller Strides® is a total fitness program that moms can do with their babies. Instructors weave songs and activities into the routine designed to entertain and engage baby, while moms are led through a series of exercises.  My favorite part?  They workout at Alki Beach during the summer!
Miss Freddy's tip:  try a FREE introductory class!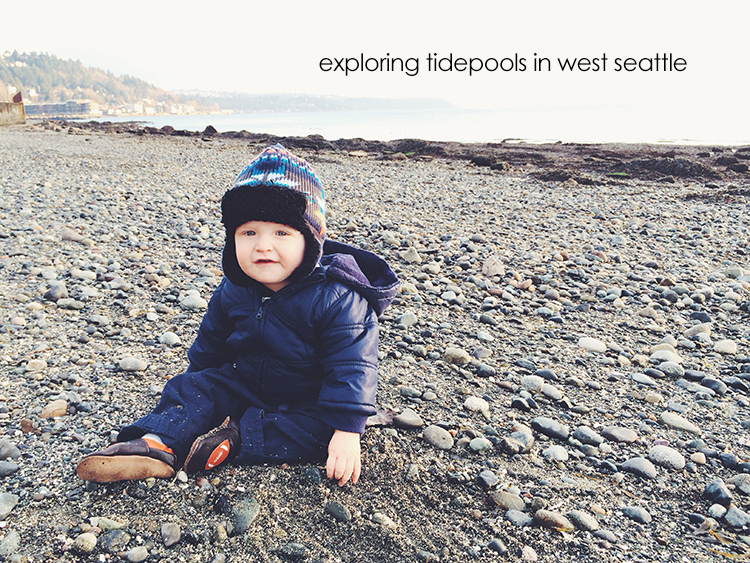 ---
And, for a rainy day (in Seattle?  never.) try one of these fabulous indoor activities!
The Little Gym [up to age 12].  The Little Gym is a motor skill development/gymnastics program for ages 4 months-12 years old.  They use age-appropriate gym equipment and activities to develop motor skills, social skills and cognitive skills in a non-competitive, loving, no pressure environment.  Anyone can try a FREE INTRODUCTORY CLASS!
Miss Freddy's tip:  Call ahead to reserve your spot- there's often a waiting list for new participants.
West Seattle Art Nest [all ages].  This place is genius.  An art studio that caters to kids through open studio time, art camps, after school classes, or [our personal favorite] A SPLATTER ROOM!  Your child will be led through a fun, age-appropriate art project and you don't have to clean up a thing!
Miss Freddy's tip:  Don't miss Parents Night Out- drop the kids off and enjoy a date night!
Chaco Canyon Organic Cafe [toddlers].  The perfect place to enjoy coffee and a delicious lunch (or any meal) with your mom friends.  A play area will keep the kids occupied while you watch from the "mom bar."
Miss Freddy's tip:  plan to buy a treat for your toddler as well- their snacks & juices are all vegan, organic and delicious!
Library Story Time [up to age 5].  There are multiple libraries within West Seattle which offer different story times for various ages.  Check out the Seattle Public Library website for the most current schedule.
Miss Freddy's tip:  we personally love the Southwest branch's Baby & Toddler story times!  Plan to stay after class to get to know other moms & kiddos.
Toddler Gym [up to age 5].  For only $3, you can let your child run wild for hours.  The toddler gym is offered at Delridge, Hiawatha, High Point & South Park locations [in West Seattle] along with various locations throughout Seattle.
Miss Freddy's tip:   While there are many, many different types of toys available, the toddler gym is most fun for kids that are walking.