Welcome to Day 2 of my "All About Project Life" blog series… where I'm sharing the details on how I do project life so you can see how EASY it is!  (If you missed Day 1, learn more about why I love Project Life!)
how to use the project life app
Here's a little video of me creating a page using the Project Life app plus my biggest time saving tip!  [Also featuring a special bonus appearance from Colby Jack who provides a not-at-all-annoying soundtrack towards the end of the video… apologies.]
Notes from the video about
my personal Project Life process
:
I start by scrolling through my Camera Roll & marking the best photos as 'favorites'.  This saves SO MUCH TIME when you're building your pages!
All of my pages have square corners & white backgrounds (personal preference).
I prefer to do my weeks Monday-Sunday so that my weekends aren't divided (I've done it Sunday-Saturday in the past and didn't like that as much).
While most of my daily photos are taken directly on my iPhone, I use Dropbox for my DSLR photos that have been edited on my computer.  They're easily accessed within the Project Life App.
I didn't mention it in the video, but I often edit my iPhone photos using the PicTapGo app.
I export my completed pages as 12×12 to Dropbox.  I save them as 'week number _ month name _  week within the month _ a or b.'  For example:  5 February wk 1a.jpg and  5 February wk 1b.jpg would be the 5th week of the year/first week in February.  This works for me because at year end I can make sure everything sorts in order & that all 52 weeks are accounted for in the book!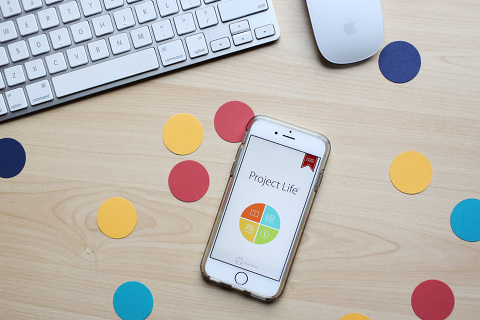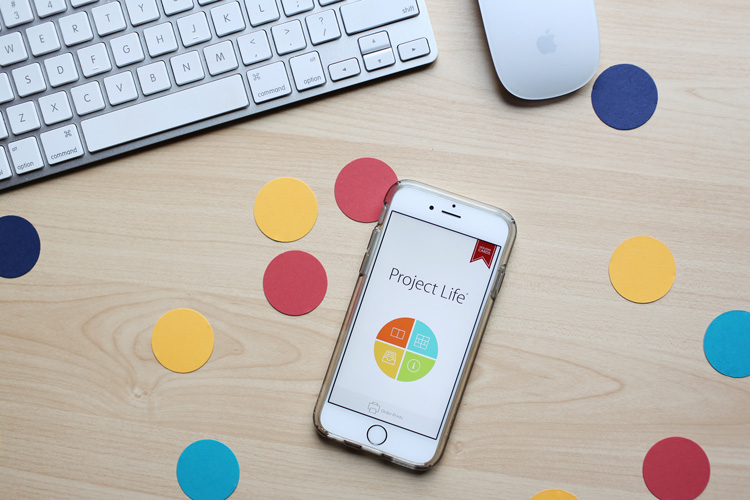 What do you think so far?  Motivated to start using Project Life for your family's photos?  Well, tomorrow I'll be sharing more tips on how to save time & make your pages even faster!  Stay tuned!