This year I've been devoting one week a month to a themed blog series, with daily blog posts.  I've talked all about project life, shared some 'wish someone told me sooner' parenting advice, written about ways to preserve your memories/photos, and now I'm talking about something TOTALLY different…. our favorite things in West Seattle!
So, let's kick it off with the places you're most likely to see me wrangling two crazy kiddos on any given weekday… the park!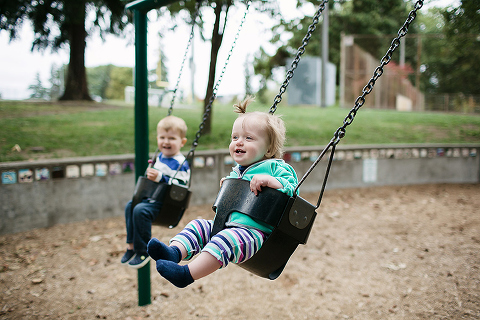 the best parks in west seattle (according to miss freddy)
 Lincoln Park.  Absolutely our favorite.  The beach is so unbelievable on a clear, sunny day so we usually start there (with the stroller) and take the dog for a long walk along the waterfront.  Then we venture up to the south playground and the kids have a blast.  The north playground is really nice too, but it's not as easy for us to access from the parking lot so we rarely go there.
Puget Ridge Tot Lot.  This place is the best kept secret (in fact it may not even show up on a map, but you can find it here).  It's the perfect spot for a play date because there's usually never anyone else there.  It's FENCED IN (wahoo!) and geared for kiddos old enough to climb/explore (no swings for the littles).  There's a large grassy/wooded area for the kids to run around and Mom/Dad can relax/let the kids out of sight because like I said, it's FENCED IN!
Whale Tale Park.  My kids really love this one.  Colin enjoys climbing onto the big boat and Jill likes to dig in the giant sandbox/play with the sand toys.  I recommend this spot on a weekday because on the weekends the parking situation can be rough (because it's so close to Alki Beach).
Hiawatha Park.  We frequent this park year round, but especially in the summer because of the free wading pool (that's well shaded in the afternoon for my pale-skinned crew)!  My kids also love to run on the field/track in front of the community center.
Ercolini Park.  Yeah, yeah, everyone's favorite so it had to make the list.  We go frequently because my kids LOOOOVE it, but really, it's not my favorite (I know, it's not about me though… it's for the kids!).  They don't seem to care that there's no where to find shade in the summer and it gets really crowded.  All they see are the bazillion lawn/outdoor play toys scattered about the park.  We don't have a yard or driveway so it's fun to let my kids ride the tricycles and use the push toys that they don't get to have at home.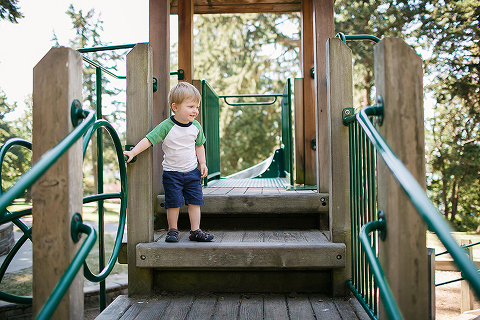 There's my top five list of parks in West Seattle!  Is your favorite on the list?  Did you find a new park to try?
---
The 'best of west seattle' fun will continue all week, friends… if you'd like to receive a summary in your inbox at the end of the week, enter your email address here!