You guys!  I did it!  This is the final blog series of the year.  For any new friends, this year I've been devoting one week a month to a themed blog series with daily blog posts.  I've talked all about project life, shared some 'wish someone told me sooner' parenting advice, written about ways to preserve your memories/photos, revealed our favorite things in West Seattle, taught a few easy photo editing tips, celebrated my third birthday, shared ideas for documenting childhood, revealed my favorite apps, given ideas for fun ways to use your photos, dished about my family's favorite recipes, and created some fun DIY photo gift ideas, and now I'm sharing my family's favorite Christmas traditions!
---
This is a new tradition we're introducing into our house this year.  I've had it pinned on Pinterest since before I had kids, but mine are now finally old enough to enjoy & understand it. (Also, I put all these books on the kids Christmas wish lists the last two years so to help with the cost as we built our collection… it's a bit of an investment!)
The concept is pretty straight forward:  use Christmas books as a countdown to Christmas.  Wrap up 24 holiday-themed books, label each with a number, let the kids unwrap one each evening before bed, and then read it together.  The final book is The Night Before Christmas.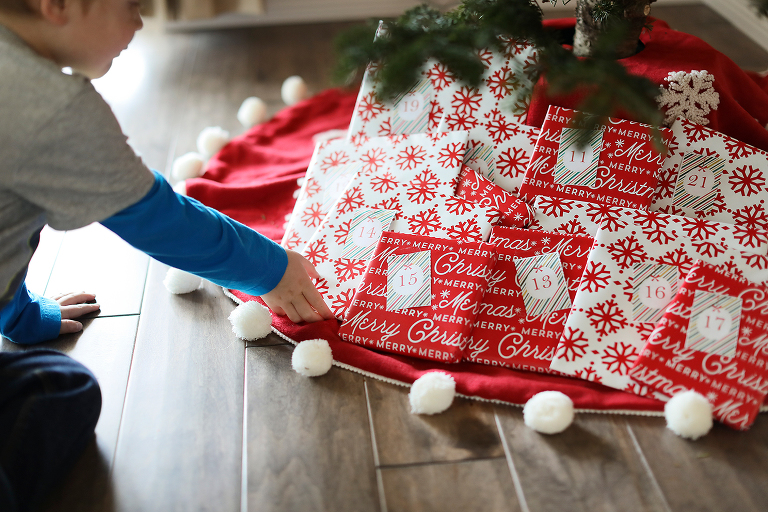 If you'd like to try this tradition with your family, it can be modified for all ages by purchasing age-appropriate books.  Though, I hope my kids may eventually feel sentimental/nostalgic about some of these little kid titles and we can include them for years to come.
Here's our Christmas Countdown book list (in no particular order) if you need some ideas to get started: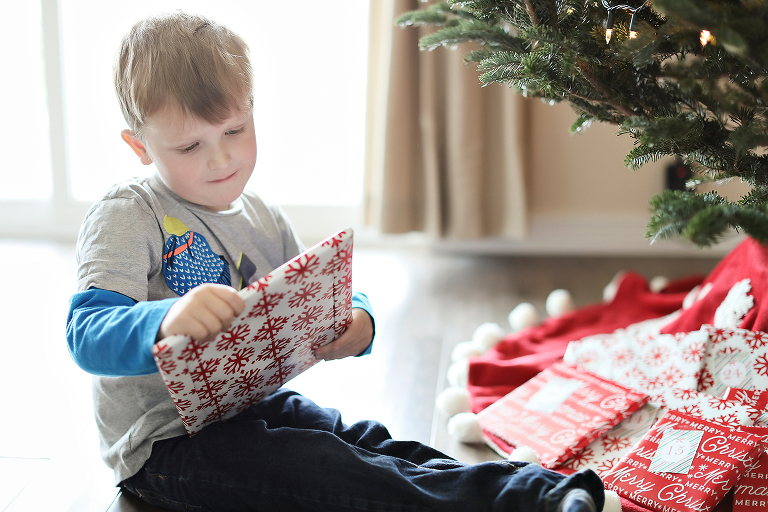 I created a FREE download for these numbered gift tags (see below for download info).  Download the file, print at home (there are 2 pages), cut them out, and your countdown is ready to go!
Get your FREE download!
---
More Christmas traditions are coming all week long!  If you'd like to receive a summary in your email inbox at the end of the week, enter your email address here!
SaveSave