Let's get real for a minute…
How many photos do you take on your phone or camera in a week? [don't worry, there's no judgment… I'm pretty positive your number won't exceed mine.]
And how many of those photos do you print? [zero. again, not judging]
How many of those photos do you save on your computer, never to be seen again? [yup. been there.]
Does this make you feel sad? [me too.]
Friends, I've found a solution. It's called Project Life.
I started using Project Life in 2011. And I'm still using it today. The fact that I've been able to commit to something for this long gets to the core of why I love this project: It's simple.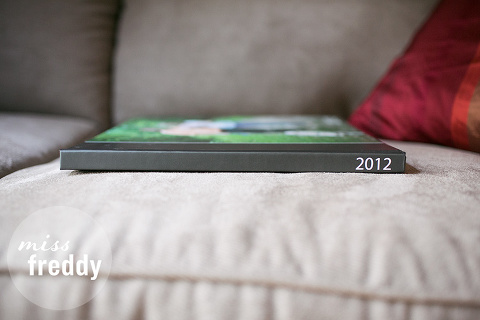 Becky Higgins, the genius behind Project Life, created a system where you take your weekly photos [doesn't need to be one a day], you print them, and you slip them into pre-designed pockets. You take her fabulously designed note cards, write quick notes [one sentence] and slip them into the pre-designed pockets.
Zero time wasted on worrying about design.
Zero time wasted on creativity.
One full week of your life documented.
In seconds.
Becky created a quick slideshow that shows you these steps & a final product [check it out- it'll help the rest of this post make a lot more sense.]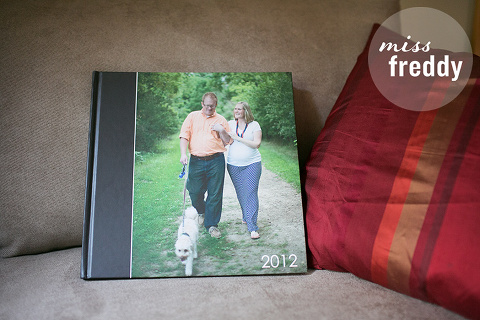 The products are available in Becky's shop
. Let's take a look inside our 2012 album:
That was a pretty fun week. We had friends in town visiting, we went ice fishing [my first time] & froze our butts off.
The neat thing about Project Life is that it works for anyone. You don't need a husband. You don't need kids. You don't need a totally adorable dog [although it doesn't hurt]. Because you're just creating a book that's your own story.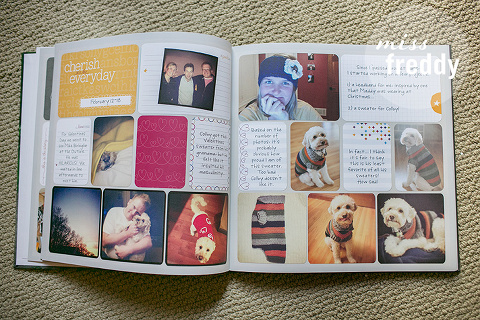 Like the week we met Mike Birbiglia, I took a crochet class & made my dog a sweater [that he despised]? Yup, anything goes. Because it's my story.
And then a baby comes and completely takes over your story? Yup, that happened in 2012 too.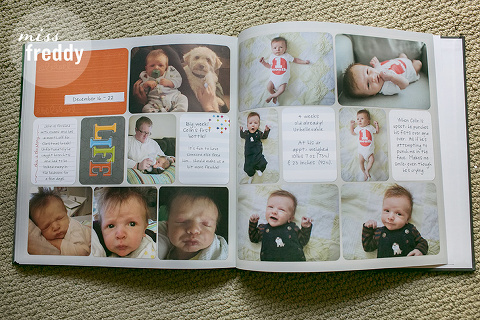 I don't want to overcomplicate things, but I need to make one more note: The Project Life system I just described is a physical format (a binder, note cards, hard copy photos), but there's also a digital format available. That's actually what I use & is what's pictured above.
There are 2 digital options:
You can make a Project Life book through Shutterfly [I haven't done this so I can't comment on it].

Or you can

purchase templates to use in Photoshop

[like me].
Why do I use digital Project Life?
Because I already live in Photoshop. Because I stink at printing my photos. And because I like knowing I can print another copy if something happens to my book.  The only thing that stinks? Waiting ALL YEAR LONG for an album to be complete so that I can print it & see the finished product.
Interested in more info on how I do digital project life? Read this post!

Friends, there's no pressure here. I'm not being compensated in any way for this post. I just really love project life & the feeling of accomplishment I have when my photos are being used. I want you to have that feeling too.