My two-year-old loves books.  I suspect he gets it from me [we established earlier this week that I read a lot of books] because his Dad mostly reads a lot of sports scores… and work email.  But every night before bed, the two of them settle into our big gliding chair and read bedtime stories.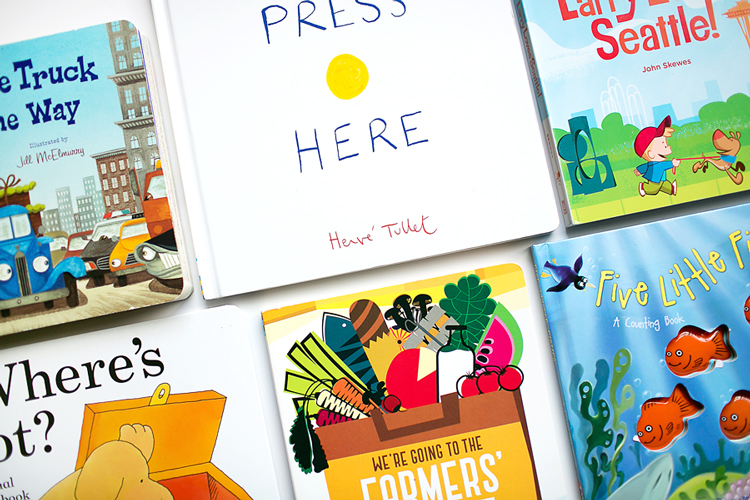 This is a list of our current favorites.  Check out these great books for toddlers:
What is your toddler's favorite book?  Please let me know [leave a comment] so I can add it to our wishlist!
Want more kids book recommendations?  Check out last year's list!  Or for grown-up book recommendations, check out this post.
Disclaimer:  This post contains affiliate links. If you purchase a product through an affiliate link, you will pay the same price, but I receive a small commission.  Obviously I only share products I love from companies I trust.  [don't believe me?  just ask our UPS man how many boxes we get from amazon…]