Looking for a fun way to add a little Halloween spirit to your home/office/cubicle wall?  After I had so much fun turning my kids into leprechauns, I wanted to recreate the project with a spooky twist for October.  So here it is… a fun & easy Halloween photo project for all ages (including adults)!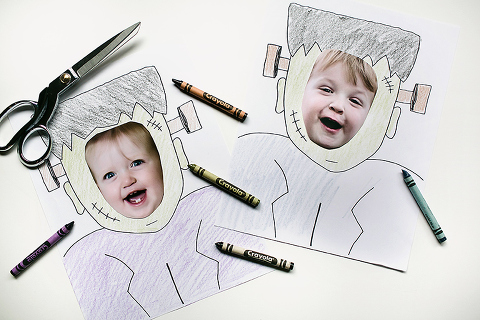 what you'll need for this halloween photo project
a copy of my free printable
a 5×7 photo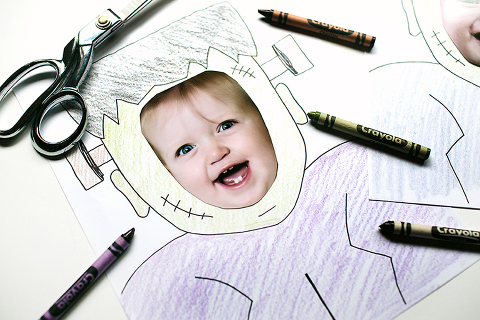 This project is so simple that it really doesn't require any additional explanation.  But, here are my tips for getting the right photo.
1)  Use the camera on your phone.  I find little kids respond MUCH better when they can see the screen so I use the front-facing camera of my iphone.  Tickles = smiles.
2)  Don't even worry about taking a perfect photo or about zooming in so that the face fills the screen.  Your only focus should be getting a good expression.  You're just keeping the head anyway.
3)  Crop so that the face fills most of the image [see above].  Print as 5×7 and it should fit perfectly!
Feeling too lazy to take a photo for this project?  Then just have the kids design their own Frankenstein or monster face in the blank space provided on the printable.  Even easier!
I'd love to see your little Frankensteins so if you share a photo, please tag me! [@miss.freddy on Instagram!]
SaveSave