Hello there, 2016!  Sure, we officially rang in the new year over the weekend, but for some reason the first Monday of the year really felt like the fresh slate for which I was searching.  The turn of the calendar year excites me because I'm big on setting goals.  I love making lists and checking things off.  It helps me clear the jumbled mess of home/kids/family/work to-dos that are constantly swimming in my head.  Heck, I've even been known to write things I've already finished down on my to-do list just so I can get the satisfaction of checking them off (like on the daily).
[to keep track of my lists, this year I'm using the Get To Work Book planner!]
I really don't think the goal-setting method you use matters as long as the goals are written down (if you're looking for a fun goal setting exercise though, check out my post from two years ago).  And sharing your goals publicly will dramatically improve your success… hence THIS blog post.
For 2016, I organized my goals in a new way: by year/quarter/month/week/day.  Here's my list of personal goals… by the numbers.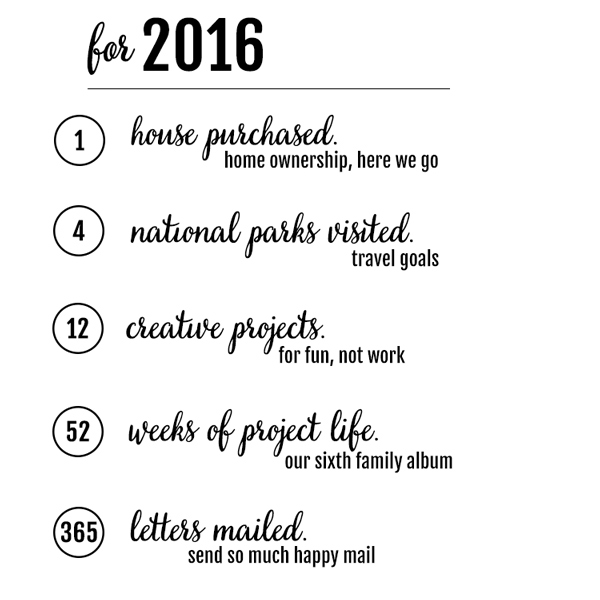 For me, these goals are the right mix of easy (project life is an established part of my routine), challenging (365 letters is A LOT!), exciting (dedicated time for MYSELF to make/create), and petrifying (ugh this real estate market!).
Here's hoping 2016 is an amazing year!