Choosing a costume for your baby's first Halloween isn't easy.  There are a ridiculous number of cute baby costumes out there.  But when I saw the lobster, my inner Friends addict immediately heard 'he's her lobster' and it was decided.  [no idea what I'm talking about?  see Friends reference]
Where do you take an 11 month old baby, dressed as a lobster, to celebrate?
The Aquarium.  Obviously.  More specifically: their Halloween party.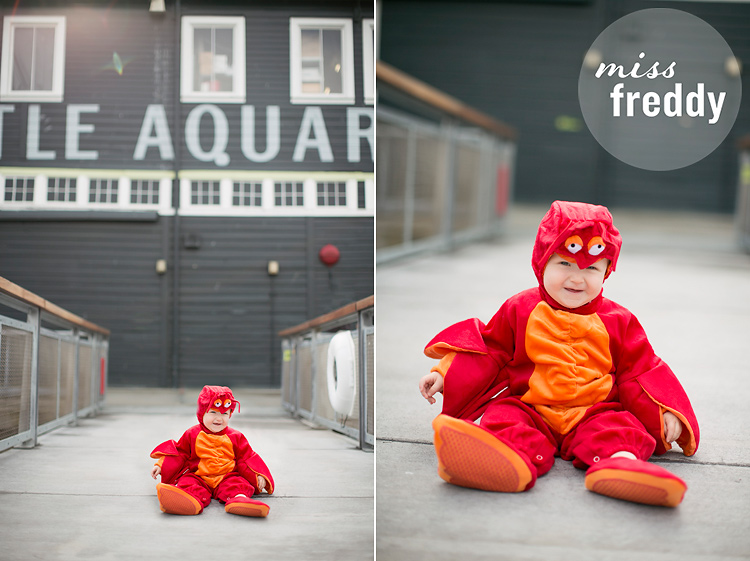 Did your mouth just drop open and let out an 'awwwwwwwwwww'? [same here.]
 Happy [early] Halloween, friends!