Using photos to personalize your gifts is your shortcut to creating the PERFECT gift for the hard-to-buy-for person on your list! I scoured Etsy, Amazon and my old standby, Pinhole Press, to find some fun holiday gift ideas.

Holiday Gifts for Photo-Loving Kids/Tweens
Kids and Tweens love to see their face (or their friends faces) in their hands! Try these fun gift ideas: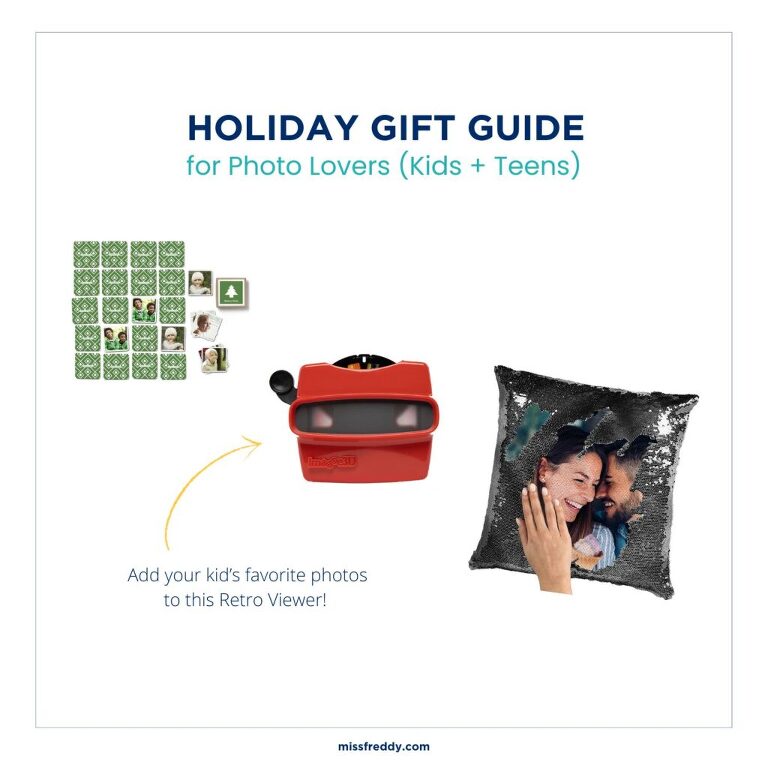 Holiday Gifts for Photo-Loving Pet Owners
Throw that cute furry face on a super soft sweatshirt (I wear mine all the time!) or turn it into a custom portrait! Pet owners never tire of seeing their cute fur babies!

Holiday Gifts for Photo-Loving Grandmas
We know Grandmas love to show off their loved ones! Here are some fun ways to help her display photos through her home.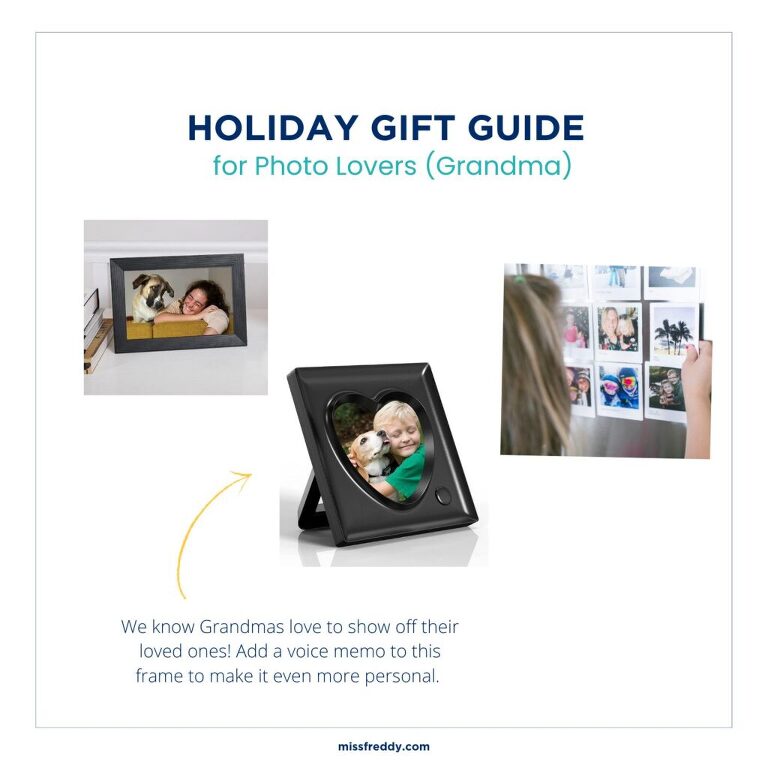 Holiday Gifts for Photo-Loving Moms
Moms, pass this list along to your partner or kids to help them (even if you won't admit it, you're probably hard to buy for)!
… and how fun is this NEW photo wrapping paper from Pinhole Press that you can use to wrap it all up?
Looking for more gift ideas? Check out last year's Gift Guide or the Gadget Gift Guide!
*Note: the Amazon and Pinhole Press links are affiliate links, which means I will make a small commission from your purchase. I appreciate your support of my small business!